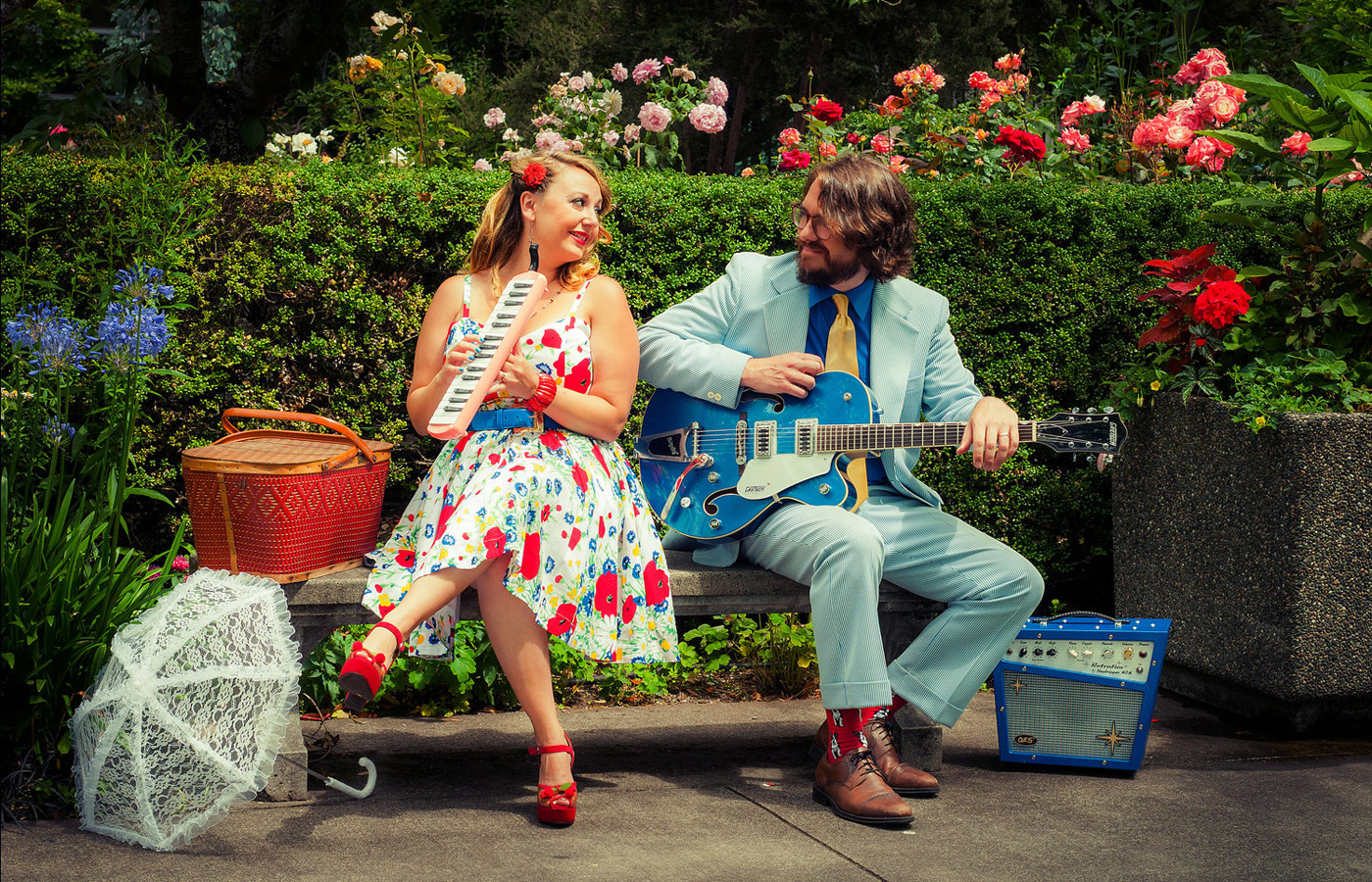 This weekend, Uptown Bill's coffee shop in Iowa City is the place to be. Their Saturday evening concert on June 2nd is a highly anticipated return engagement for the Seattle-based vintage-jazz band, Sundae + Mr. Goessl.
Sundae + Mr. Goessl features award-winning vocalist Kate Voss (Earshot Magazine's Vocalist of the Year) and Seattle's busiest freelance guitarist, Jason Goessl. This charming husband-and-wife duo combines nostalgic, vintage style with humor, captivating instrumentation, and some serious chops, all of which earned them the Best Jazz Act of 2017 title from Seattle Weekly. Established in 2014, this industrious couple has produced five albums and played nine national tours while "living the dream" as full-time musicians.
"Sundae's voice is equal parts Billie Holiday and Teresa Brewer, light and silly when it needs to be and tinged with an old soul's wry wit that pulls these vintage themes away from forced innocence into something more pure and knowing." —Marc Phillips, The Vinyl Anachronist Review
In a word, this act is delightful. Rumor has it, the last time they played at the coffee house, audience members jumped to their feet for some swing dancing. It's hard to sit still when Sundae + Mr. Goessl come to town, and Uptown Bill's now knows to leave room for folks who want to cut a rug.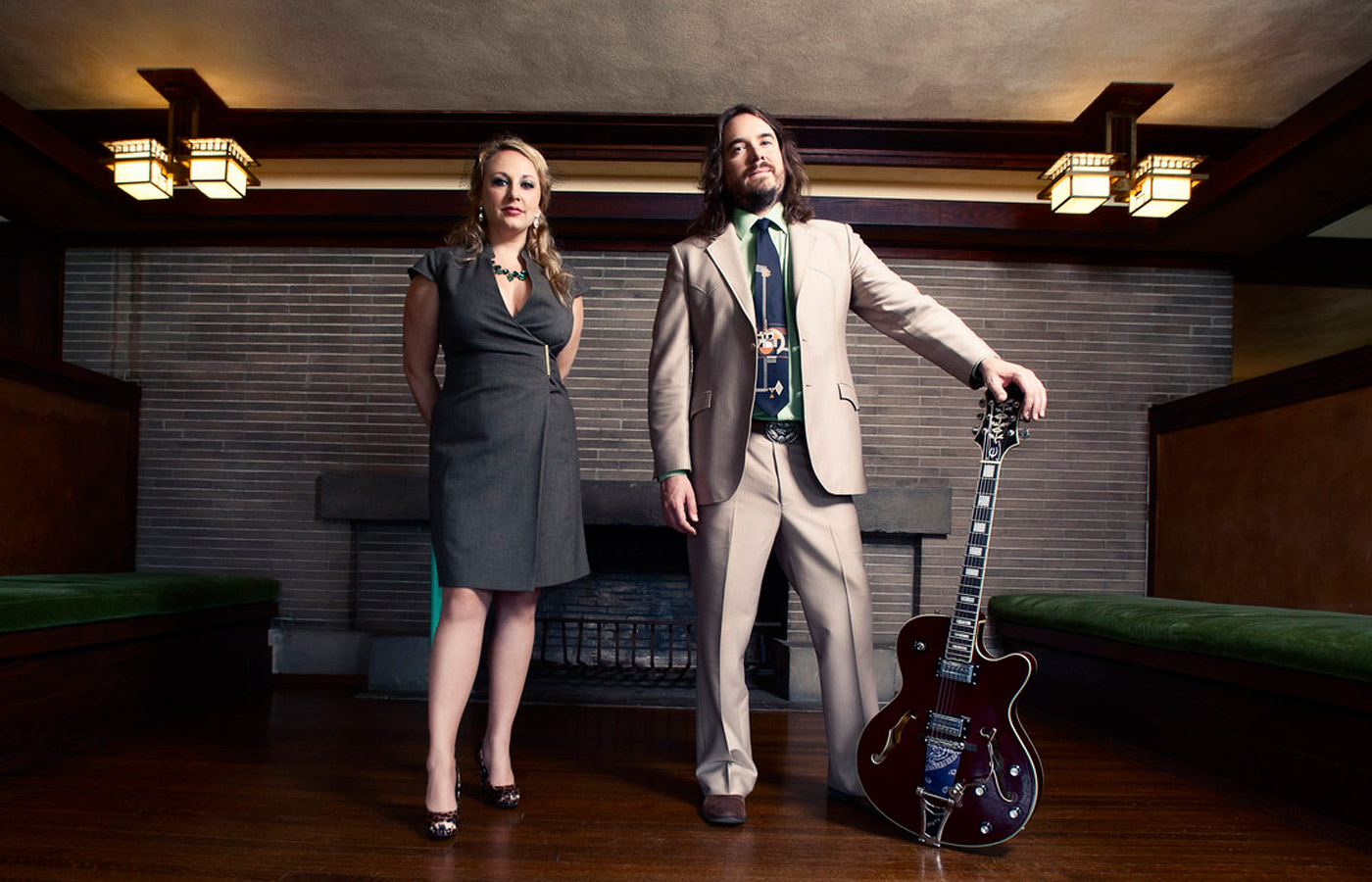 Showtime on June 2 is 7 p.m., suggested cover $5–$10. Learn more about this Emerald City duo at Vintagejazzduo.com or check out a recent video: https://youtu.be/tmsExVQqkgk.
Also on Saturday at Uptown Bill's, enjoy an Irish music session at 3 p.m. (open to all), and 6 p.m. spring dance concert from Infinity Dance Co., local dance group that features performers on their feet as well as in wheelchairs.
If you've never been to Uptown Bill's, this Saturday is a good day to check it out!
Uptown Bill's is located at 730 S. Dubuque Street in Iowa City. In the spirit of Bill Sackter, Uptown Bill's strives to nurture and encourage individuals with disabilities by providing: A gathering place where people of all abilities are welcome; employment and micro-enterprise opportunities for individuals with disabilities; and a community forum on abilities awareness.  UptownBills.org.