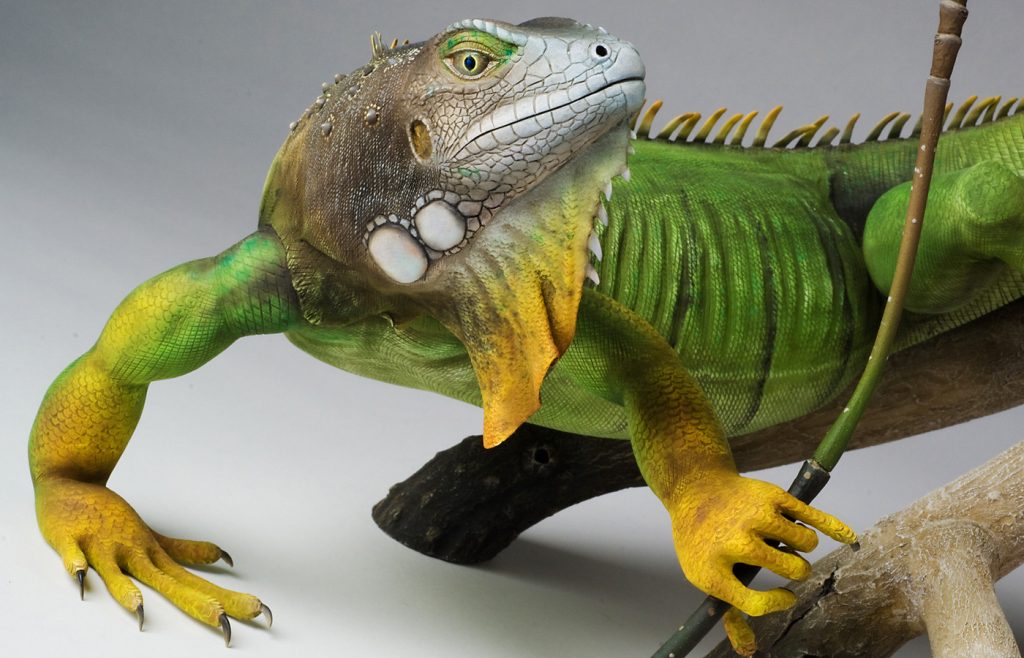 When was the last time you saw a rough chunk of wood and imagined it as a majestic face, a delicate bird in flight, or an entire tableaux? Welcome to the world of woodcarvers! This weekend, marvel at the fabulous creations people have carved out of wood at the International Woodcarvers Congress, the longest-running, judged wood-art show in the U.S. Held at the Jackson County Fairgrounds in Maquoketa through Sunday, June 17, the show features over 350 pieces that have been submitted to be judged by a trio of expert carvers.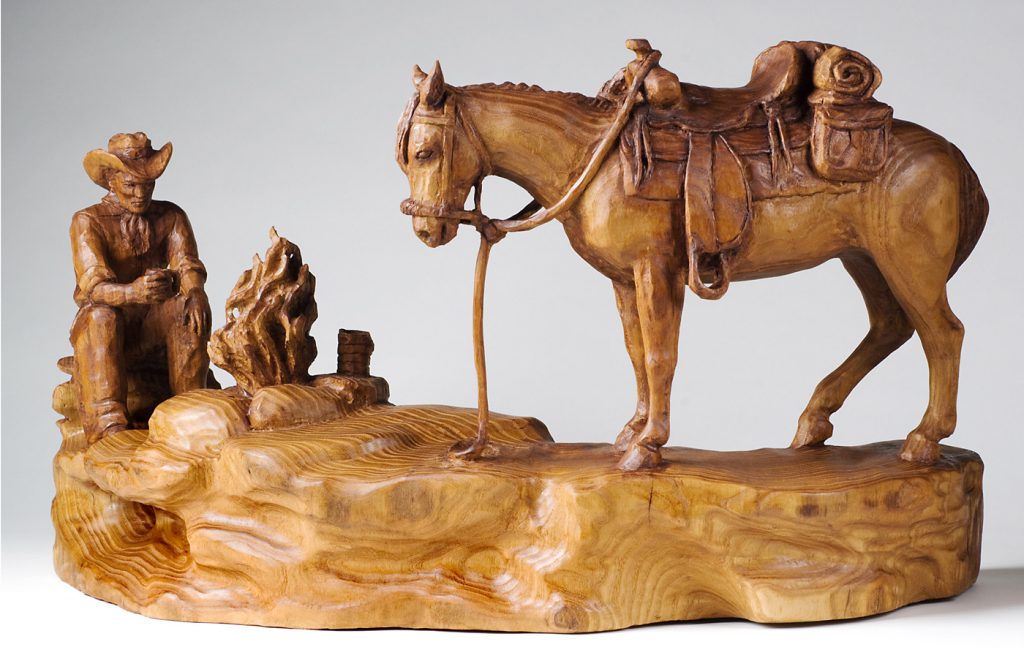 This weeklong celebration of the woodcarving arts (which some fans call one of the Midwest's best-kept secrets) showcases exciting new artworks in many different styles and over 100 categories, including sculptures from young up-and-coming carvers. Professional wood artists compete side by side with amateur hobbyists to win prizes. Woodcarvers can hone their skills at seminars taught by the best instructors in the field—and visitors can tour the seminar areas to glimpse craftspeople in action, learning the nuances of carving.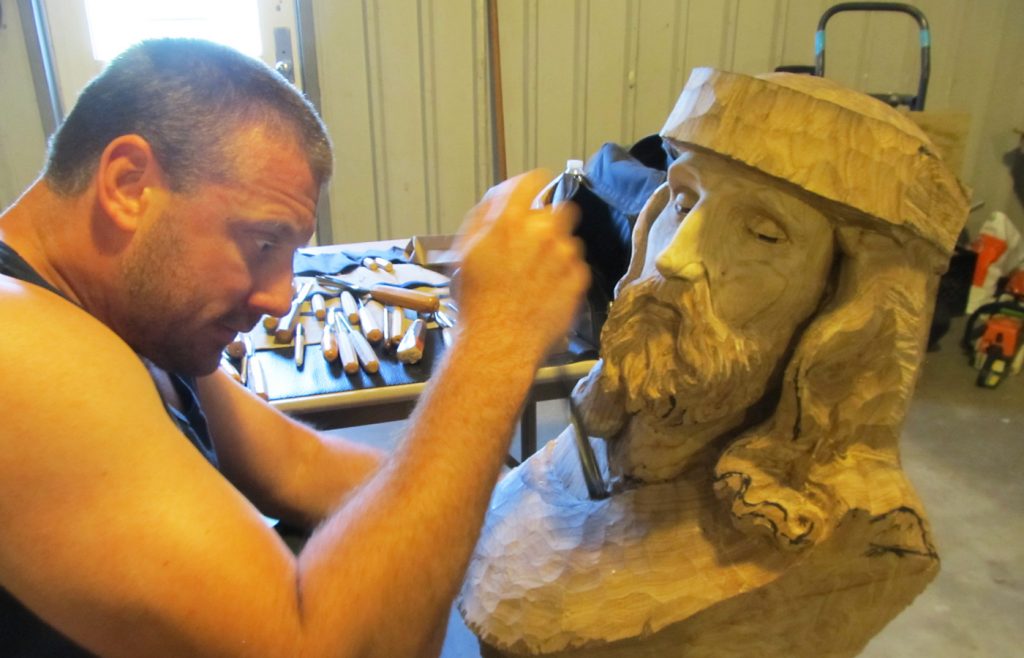 This year Alec LaCasse, a renowned woodcarver from Michigan, will be one of the instructors at the event. LaCasse is known for his online videos, including one in which he carves a face into cottonwood bark in 10 minutes. He's a fan of using wood in its original state—knots, cracks, wood rot, and all. "I like to include the original surface of the tree, sort of as proof of origin," he says. A collection of LaCasse's original works will be on exhibit at the Maquoketa Art Experience, which is running in conjunction with the Woodcarvers Congress.
Thinking of becoming a woodcarver yourself? Vendors will be on hand to offer wood-carving supplies and advice for getting started.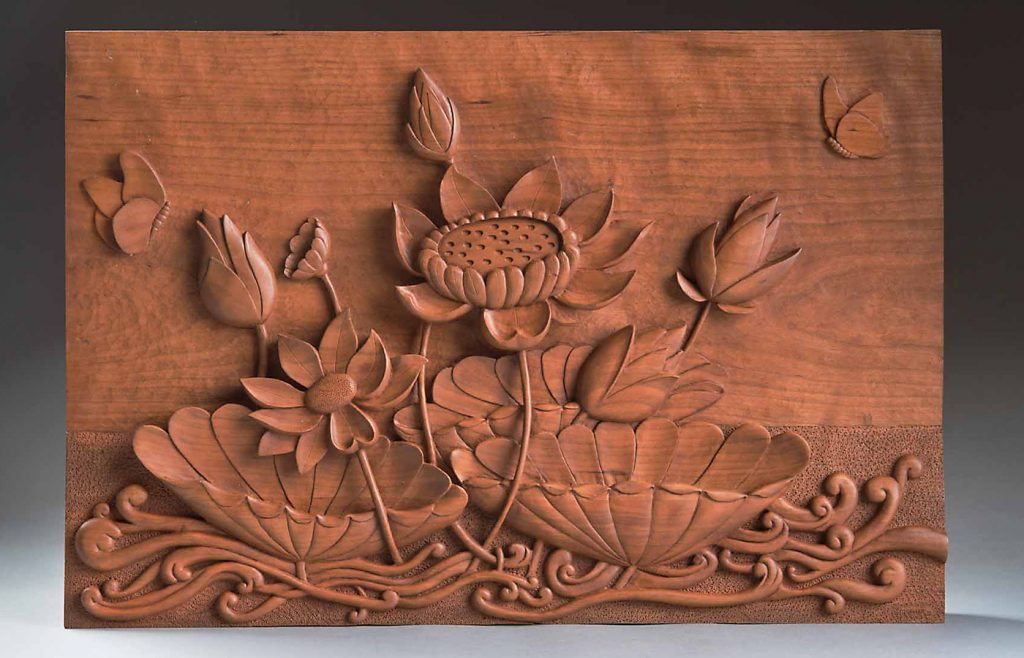 The show and sale opens to the public on Thursday, June 14, and runs through Sunday, June 17. Hours are 10 a.m. to 5 p.m. daily, with an early close of 4 p.m. on Sunday. Admission is only $5, $4 for seniors over 65, free for children under 12 with an adult. A Judges' Critique will be held on June 16 and 17 in which visitors can learn about the judging process and why certain pieces were chosen for awards.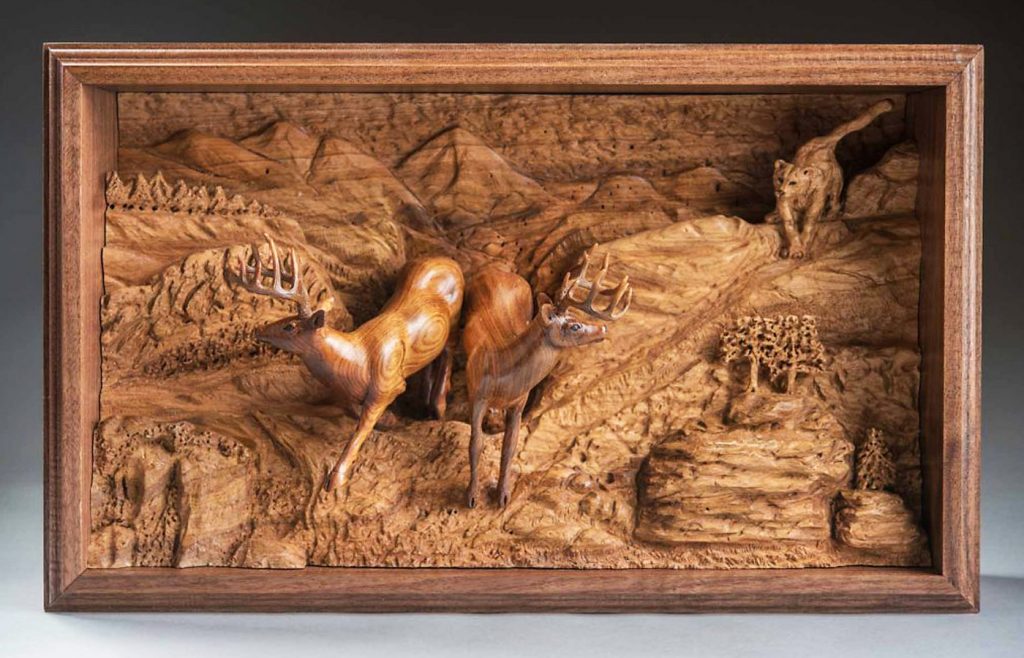 The event is sponsored by Affiliated Wood Carvers and is held at the Jackson County Fairgrounds, 1212 E. Quarry Street in Maquoketa. Maquoketa (population 6,000) lies about halfway between the Quad Cities and Dubuque. It's home to Maquoketa Caves State Park, a scenic park with walking trails, limestone formations, rugged bluffs, and the most caves of any park in Iowa. You'll have to come back to see it, though—it's currently closed through the end of August for upgrades.