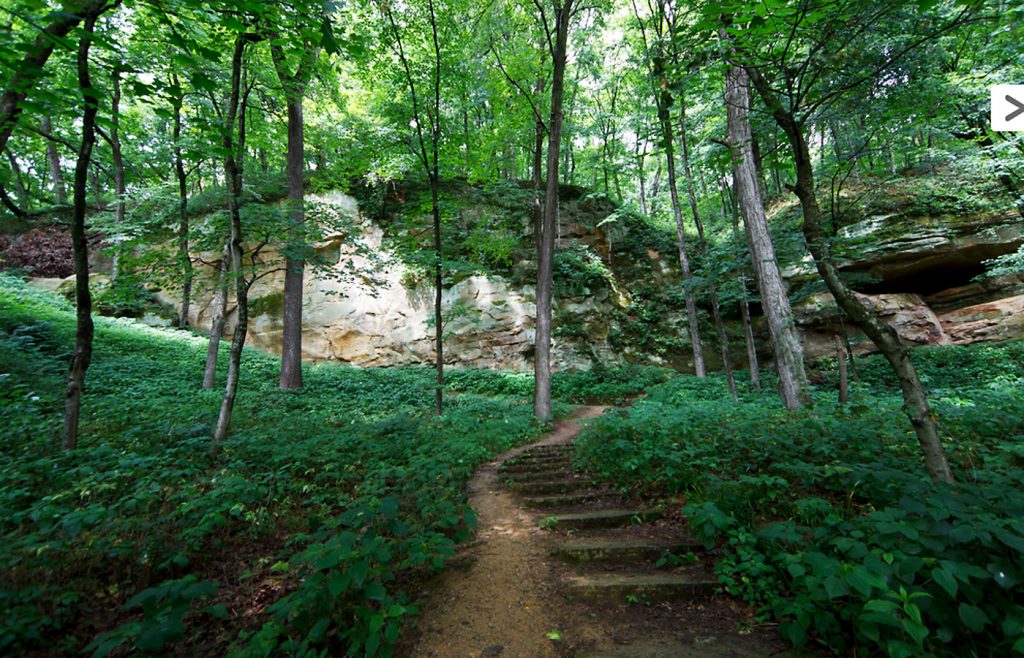 A number of destinations in eastern Iowa make for good day trips or weekend outings, all within an hour or two drive for most eastern Iowans. Whether you're up for boating, camping, hiking, or cultural enrichment, you can find a variety of options to slake your wanderlust and occupy your kids. State parks, lakes, caves, science centers, museums, zoos, aquariums, amusement parks, and historic points of interest are all available.
Popular Parks
On the Des Moines River, 45 miles southeast and downriver from Des Moines, Lake Red Rock offers numerous recreational opportunities. With over 15,000 acres of water, Lake Red Rock is Iowa's largest lake. Visitors can bring their own boat, or rent a pontoon or kayak from the Marina Cove Recreation Area, which also has a full-service store. Beach access for swimmers and sunbathers is in another part of the park. Fishing is not allowed in the marina, but is available in other areas of the lake. The park also has 35,000 acres of land for picnicking, camping, hiking, and exploring.
Geode State Park is one of the most scenic and popular picnicking spots in Southeast Iowa. The 1,640-acre park offers camping, boating, swimming, and fishing, with trails for biking and hiking. The prime attraction is Lake Geode, a 187-acre lake built in 1950. Rock hounds are also drawn to the geode display in the park office. (Please remember, it's illegal to remove geodes from the park.) Currently, the campground facilities and lake are closed through May 2019 for renovations, but most hiking trails remain open.
Wildcat Den State Park, near Muscatine, combines natural beauty, unique trails, and historic structures. The park offers a variety of picnic areas, with two reservable shelters, camping, kayaking, and hiking trails offering breathtaking views of 300-million year-old sandstone cliffs. Two historic attractions offer glimpses into Iowa's past: the turn-of-the-century Melpine one-room schoolhouse and the Pine Creek Grist Mill. Built in 1848, the mill is one of the finest surviving mid-19th century mills in the U.S., and is on the National Register of Historic Places. Great strides have been made in the restoration process; the mill is grinding corn for the first time in more than 75 years.
Backbone State Park, the oldest state park in Iowa, is named for the distinctive steep, narrow ridge of bedrock that forms the highest point in northeast Iowa, the Devil's Backbone. The park provides excellent areas for rock climbing, hiking, and biking, as well as camping, boating, swimming, fishing, and picnicking. There's also a Civilian Conservation Corps Museum just inside the west entrance, which is open on weekends. Picnic shelters can be rented ahead of time, and the Stone Lodge is also available for events. Rustic cabins and campsites provide overnight options.
Rathbun Lake is a flood protection lake managed by the Army Corps of Engineers. Its 11,000 acres of water and 150 miles of shoreline make it Iowa's second largest lake and a popular destination for sailing. The Iowa Department of Natural Resources manages both Honey Creek Resort and the original 850-acre Honey Creek State Park. The Army Corps of Engineers manages the other eight parks surrounding the lake. Honey Creek State Park offers camping, cabins, heated shower facilities, trails, and a boat ramp. A variety of watercraft are available for rent, including kayaks, paddleboards, pontoons, and jet skis.
Lake Darling, near Brighton, is a popular family cookout destination. Lake Darling has a large number of scenic picnic areas, a beautifully renovated lodge available for event rental, a beach for swimming, two boat ramps for lake access, boat rental, a fishing supply shop, electric and non-electric campsites, five seasonal cabins, six popular year-round cabins, and trails for hiking or biking.
Lacey Keosauqua State Park is Iowa's second oldest state park. It has a swimming beach and boating access for fishing. A three-mile trail segment runs along the Des Moines River, with over 13 miles of trails through woodland bluffs and river valleys. A number of picnic tables throughout the park offer scenic dining spots. Two open picnic shelters are available for rental, as well as a lodge that has hosted many weddings and other events over the years. Electric and non-electric campsites are available, as well as six family cabins, although the campground is currently closed through October 31, 2018.
Zoos, Caves, Art & Science Centers
Two area zoos provide an opportunity to walk on the wild side. Blank Park Zoo, in Des Moines, and Niabi Zoo, in the Quad Cities, encourage exploration of the natural world.
The National River Museum and Aquarium in Dubuque is part aquarium, part museum, and part science center. Along with regular historical and animal exhibits, they're currently hosting Da Vinci: The Exhibition, featuring life-size recreations of some of da Vinci's inventions, including his early designs for a helicopter, a tank, scuba apparatus, and a submarine. Recreations of his artwork will also be on display, including a 15-foot-tall recreation of The Last Supper.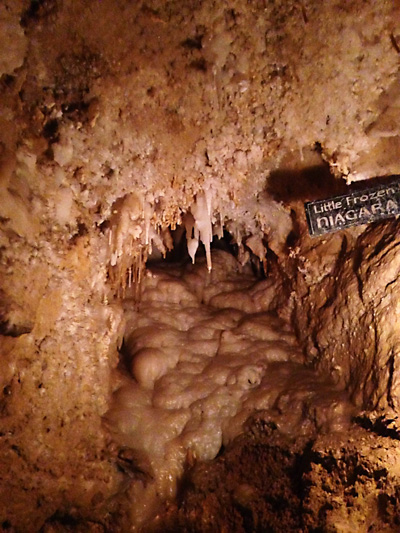 Discovered in 1868 by a miner searching for lead ore, Crystal Lake Cave is a privately owned underground cave just south of Dubuque. Take a cool below-ground tour of the massive cave system to see the otherwordly crystal formations, some of which are extremely rare.
The Science Center of Iowa in downtown Des Moines "brings learning to life" with interactive exhibits, IMAX documentaries, and summer camp opportunities. The first fridays of every month are also Mixology Nights, adult-themed evenings with cocktails, live music, and special programs.
Bettendorf's Family Museum of Arts and Sciences is primarily geared towards children eight years and younger, accompanied by an adult. The museum's fun, hands-on exhibits offer unique educational experiences for children and families.
Named a Smithsonian affiliate in 2010, the Putnam Museum of History and Natural Science in Davenport offers immersive, hands-on learning experiences. Their cutting-edge programs allow visitors to experience science, history, and culture in exciting new ways.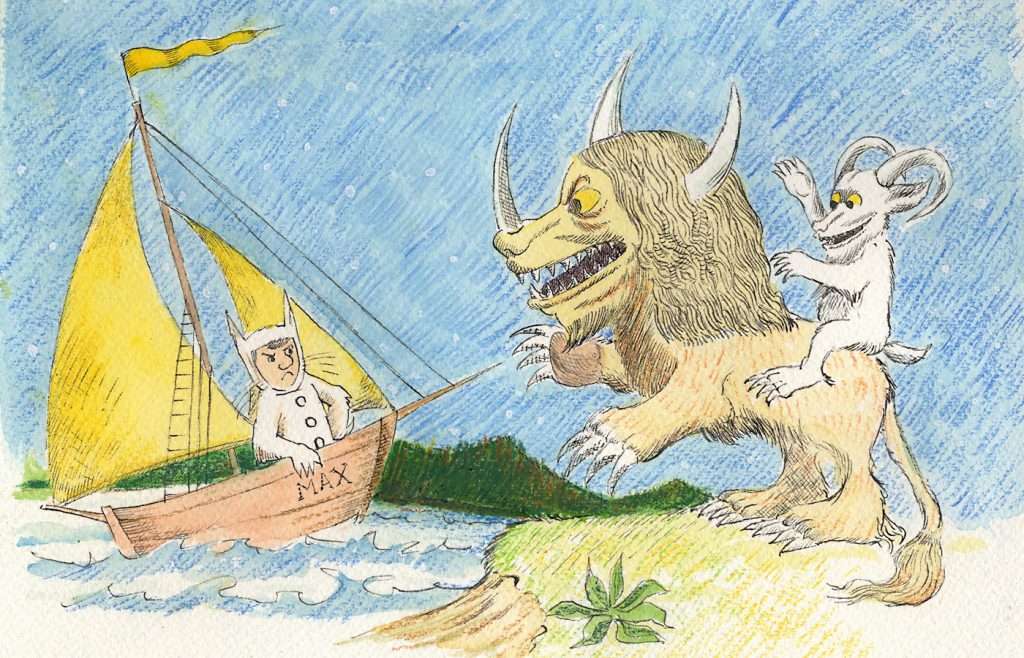 The Figge Art Museum, also in Davenport, currently hosts Where the Wild Things Are—Maurice Sendak: The Memorial Exhibition 50 Years, 50 Works, 50 Reasons, an exhibit sure to interest the whole family. The Figge also offers summer art workshops for a variety of ages, as well as a family activity area with lots of interactive creative options, including colorful blocks, drawing supplies, and computer workstations.
The Field of Dreams is the iconic Iowa tourist destination, located in Dyersville. Admission to the ball field is free. Individual and group tours are available, and may be booked online. Tickets for special baseball-related events are also available.
Amusement Parks
Adventureland, in Altoona, offers a large number of rides ranging from roller coasters to carousels and features water games for the whole family.
Fun City, the indoor water park and game arcade in Burlington, offers plenty of activities when it's too hot or miserable to be outside.