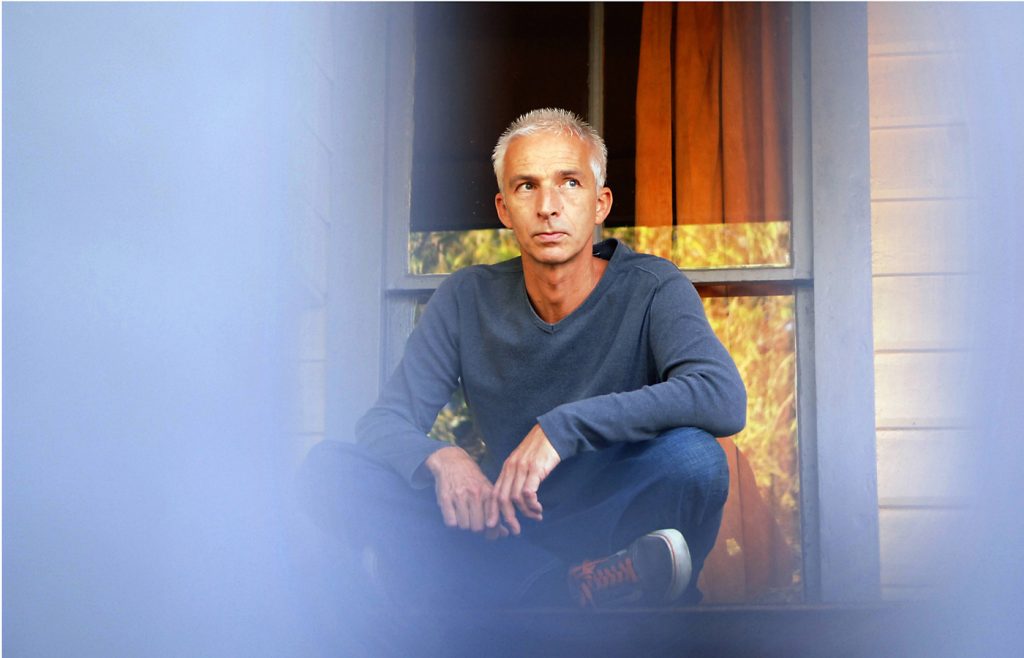 Based on the lives of two real women who were secret lovers and creative partners in the avant-garde world of 1930s Paris, Rupert Thomson's new novel Never Anyone But You is a tense thriller, a beautiful love story, and the perfect escapist fiction for summer. Thomson will be stopping in Iowa City—en route from San Francisco to New York City—to read at Prairie Lights on June 24 at 4 p.m.
Released in early June to coincide with Gay Pride Month, Never Anyone But You recounts the largely unknown story of Claude Cahun and Marcel Moore, two women who took on new names and entered a clandestine love affair—and later risked their lives to create propaganda against the Nazis. "Their revolutionary efforts sparked a movement of resistance still reverberating and mirrored in contemporary culture," says Jessica Greer of Other Press, "and it is undeniable that the wave of change we bear witness to today is borne out of and stands on the shoulders of iconoclastic women like them."
Books like Never Anyone But You remind us that issues of gender identity have been percolating for some time. "Claude Cahun's views on sexuality and gender were so far ahead of their time that they feel modern even today," says Rupert Thomson. "During the course of her life, she rebelled against almost everything she had been given—her family, her race, her religion, her gender, her body, even her name. She saw identity as something fluid and shifting. . . [and] she insisted on being free to create herself."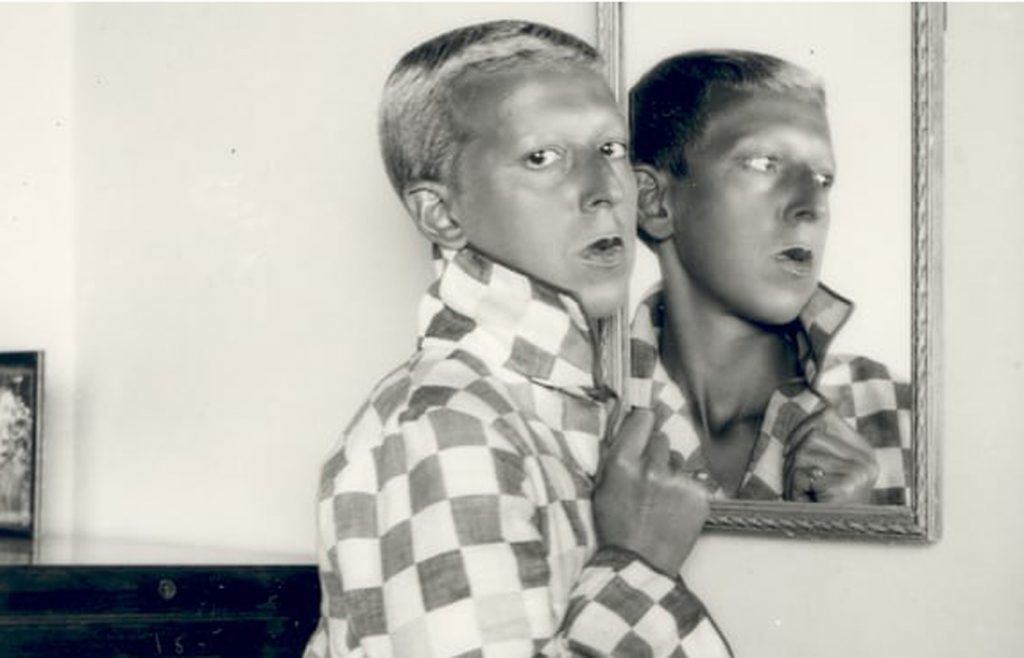 While society was still grappling with women taking on traditionally male roles, "Claude treated the concept of a powerful, independent woman as the norm, and then pushed that idea several stages further," Thomson says. "She shaved off her hair and her eyebrows. She painted her bald head different colors—rose-pink, or gold. People weren't ready for that, even in Paris."
An acclaimed English writer, Rupert Thomson is the author of nine highly praised novels, including Katherine Carlyle and The Insult, which was shortlisted for the Guardian Fiction Prize and selected by David Bowie as one of his 100 Must-Read Books of All Time. Thomson's memoir, This Party's Got to Stop, was named Writers' Guild Non-Fiction Book of the Year.
Prairie Lights Bookstore in Iowa City is located at 15 S. Dubuque Street. Readings are free.
More praise for Never Anyone But You:
"Steeped in historical detail, surprisingly timely statements on gender norms and mental health, and suspenseful moments of choice and deliberation, Never Anyone but You is a captivating and heartfelt tale of love and the many shapes it can take." —Shelf Awareness
"In prose so sharp it glitters, Rupert Thomson reveals in fiction what inevitably remains hidden in nonfiction—lived experience. . . . The reader enters the intimate world of two life-long lovers, artistic collaborators, and anti-Nazi rebels who left behind a haunting photographic legacy." —Siri Hustvedt, author of The Blazing World
"A beautiful and extraordinary book, strange and moving and (as always with Rupert Thomson) quite unlike anything else . . .  A great novel." —Philip Pullman, author of His Dark Materials trilogy
"Hands down, Rupert Thomson is one of my favorite writers of all time."  —Andrea Wulf, author of The Invention of Nature