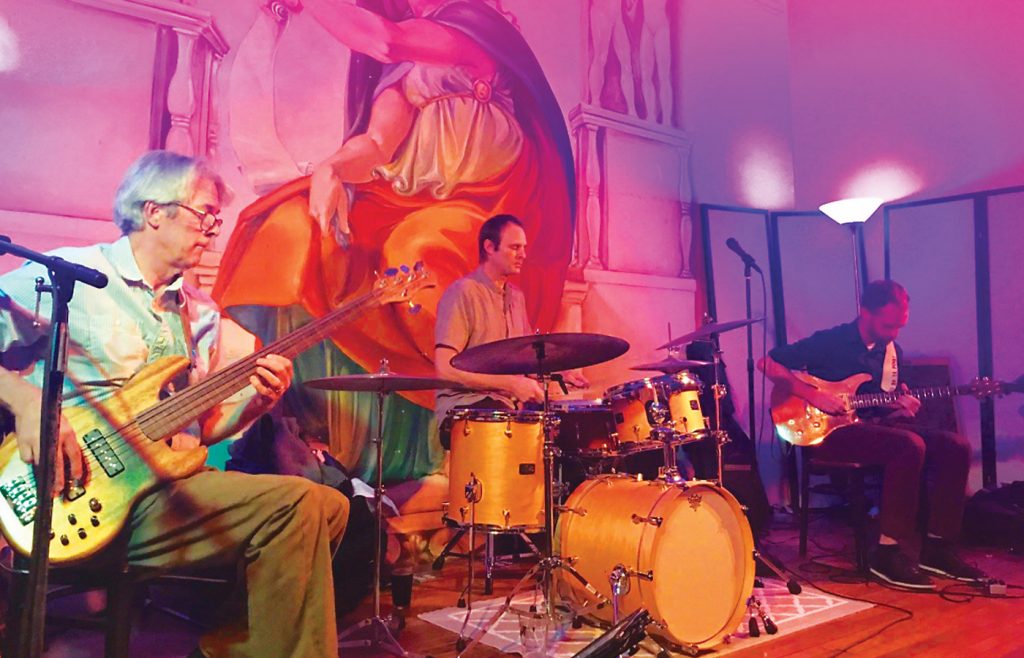 With melodic exuberance at full power, 3=One interprets classic jazz by Miles Davis, Herbie Hancock, Wayne Shorter, Charlie Parker, Thelonious Monk, and more. The band features Mike Cantafio on guitar, Shawn Medeiros on drums, and George Foster on bass.
Mike Cantafio has played with artists such as Buddy Guy, Koko Taylor, Otis Taylor, Jon Hendricks, and Organic Flow. Shawn Medeiros has spent most of his career playing jazz and has worked with recognized musicians such as saxophonist Denny Morouse and Vic Briggs. George Foster is one of the most familiar performers in Fairfield, appearing in his bands Bambu and Skunk River Medicine Show as well as with local favorites Steve and Michaela McLain, Sharon Bousquet, and others.
The trio's musical conversation is immediate, synergies are in control, and anything can happen. Catch 3=One at Café Paradiso in Fairfield on Saturday, June 23, at 8 p.m. Tickets are $10 in advance, $12 at the door.