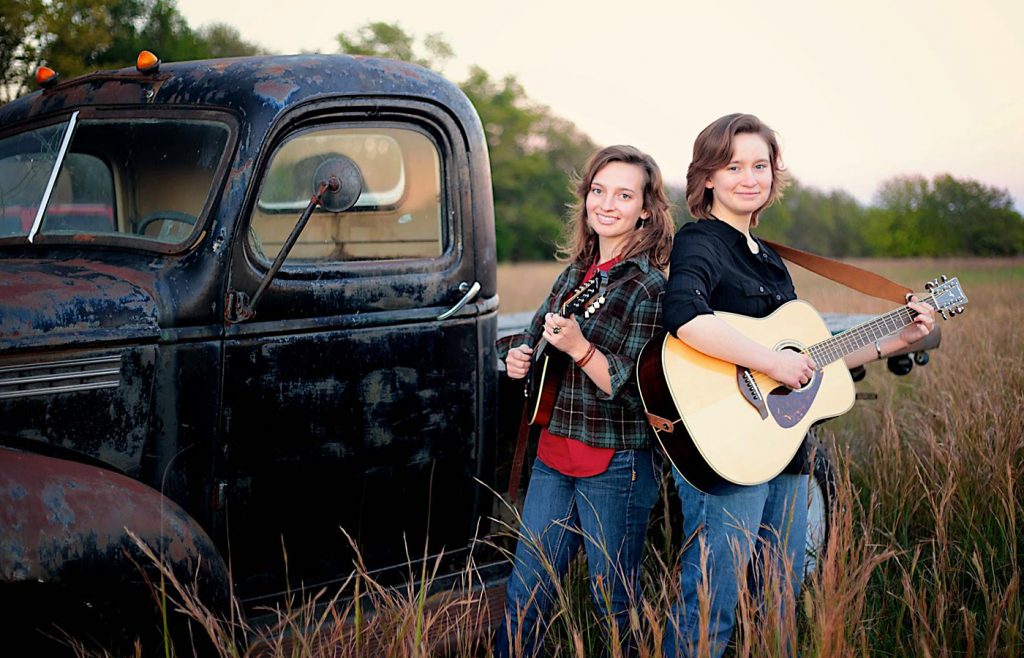 Touring the Midwest since May 2012, the Vogts Sisters touch the hearts of audiences everywhere they go. The young emerging artists have gained widespread recognition for their haunting vocals and tight sisterly harmonies, taking their music wherever they can, including festivals, theaters, and more than a few coffee houses.
With musical influences that include Alison Krauss, Emmylou Harris, and Gillian Welch, the Vogt sisters' "haunting harmonies and wickedly creative songs . . . stand out in a crowded field of similar performers" (Ozark Highlands Radio) with a fresh sound from America's heartland.
The duo has garnered numerous awards in regional and international songwriting competitions, including their latest win at the 2017 Walnut Valley Festival's New Song Showcase. The sisters have over 30 original songs that fit seamlessly into their acoustic Americana-folk act, blending timeless music with sweet sister harmony.
Their fourth album, Broken Ties, released in May 2018, explores the range and dynamics of their maturing harmonies and instrumentation on mandolin, fiddle, and guitar.
Praised for their graceful, authentic yet vulnerable performances where one hears "the real deal," the Vogts Sisters remain humble, possessing a highly developed sense of who they are and what they represent.
They may be "one of the best under-the-radar acts in the roots/string/grass genre today" (Americana Rhythm Magazine), so catch them at the Café while you can!
Showtime on Friday, July 13, is 8 p.m. Tickets are $10 in advance (available online at CafeParadiso.net, or at the Cafe), or $12 at the show.