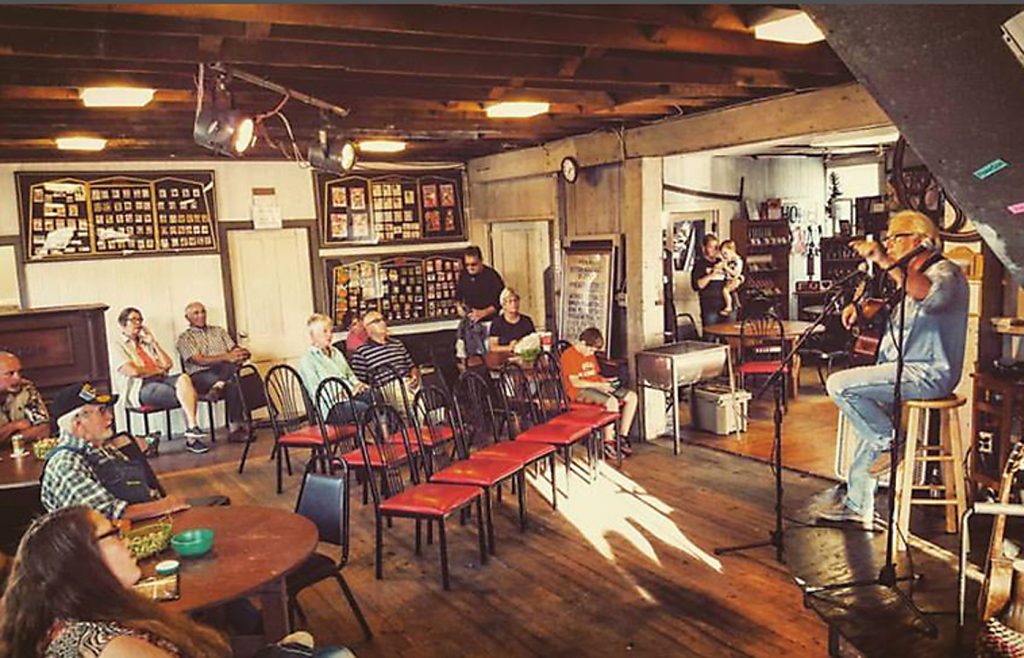 What do you do with an old, abandoned, dilapidated factory building that's falling apart? If you're Terry Philips, you renovate it and turn it into a live music venue. That's exactly what he did with the old Mills Seed Co. Building in Washington, Iowa.
In 2009, the Mills Seed Building was about to be torn down, but Patterson House Movers, a nationwide structural moving company that happens to be headquartered in Washington, decided to relocate the building to a site closer to downtown. So in 2010, a Patterson crew lifted the 40-by-100-foot building onto rollers and moved the whole three-story structure 10 blocks to its current location.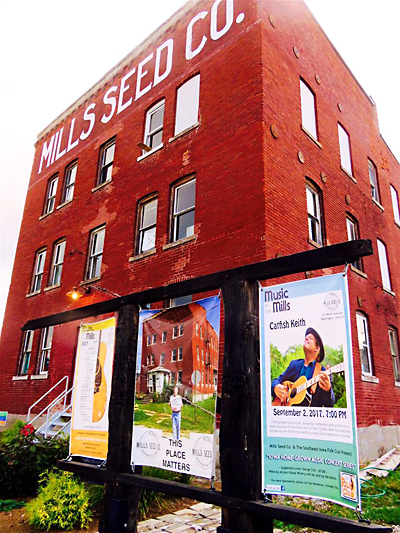 It was an amazing feat of architectural moving, and the process was aired on the reality TV show Heavy Haulers. However, the movers failed to properly support two of the nine columns in the rear of the building, so once the building was resettled on its new foundation, the roof in the rear began to sag and moisture seeped inside. Once again, the building was in danger of collapsing and being demolished.
In stepped Terry Philips, who couldn't resist buying the old building. Beams were replaced, floors and ceilings reinforced, and clean-up began. The 90-plus windows were rebuilt with period replacements, and with the help of a group of investors and volunteers, the Mills Seed Co. Building began to host public events, starting on St. Patrick's Day in 2015.
The Mills Seed Co. Building is now entering its third year as a live music venue and event rental space. Local residents have rented it for parties, receptions, and other events. The event and music "listening room" fills the first floor, but the top two floors are filled with antiques, treasures of a bygone era, and architectural products for sale. The Mills Seed Co. Building has become a natural part of Washington's thriving downtown area, just two blocks off the square on North Iowa Ave.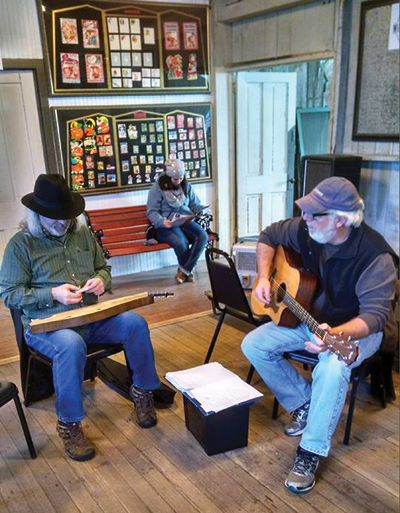 The building has been home to the newly formed Southeast Iowa Folk Music Club that meets regularly for an informal gathering of musicians of all styles, ages, and abilities. "Don't let the 'folk' music title fool you," says their Facebook page. "We like ALL music and invite any and all to come and share in a monthly music circle. Just bring your instrument, a song, or an appreciation for music."
The club also hosts Iowa singer-songwriters for monthly "Music at the Mills" concerts. Over the course of two years, some of the best performers in Iowa roots music have performed on the small stage at the Mills Seed Co. Building. Catfish Keith, Ryne Doughty, Dave Moore, Chad Elliott, Bob Everhart, Patresa Hartman, Sean Costanza, Dave Zollo, and others have all found the Mills to be an amazing performance venue. The antique décor and ambiance of the building along with its unique acoustics have made it a favorite for performers as well as audiences.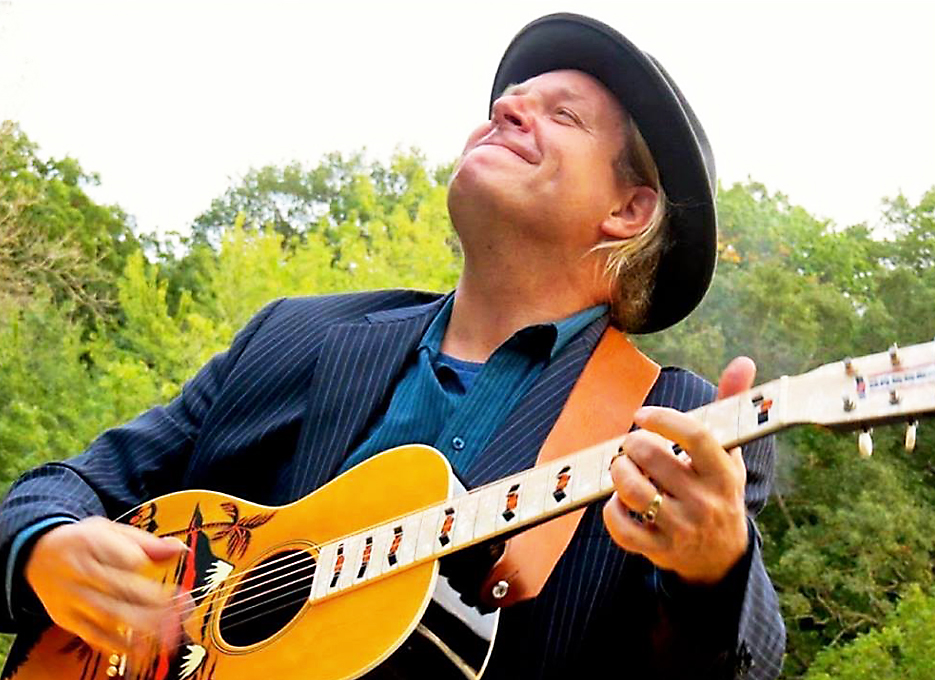 Catfish Keith, a world-renowned bottleneck-blues guitarist who lives in Washington, loves having the venue in his hometown. He's played it twice now and is scheduled for a return performance in September.
"It's fantastic to have Mills Seed Co. as a real and true concert venue in Washington, Iowa," he says. "It's a great feeling and sounding room to listen to live folk, blues, and roots music. It's a gem, and they're presenting excellent artists, up close and personal. The vibe is perfect in a cool, historic building; it's like stepping back in time a hundred years, with the nicest folks you'll ever meet running it."
The building itself dates back to 1907, when it was created as an economic development project to bring in a seed distribution center from New York. Frank B. Mills, the founder of the Mills Seed Co., agreed to build his western distribution facility along the railroad line that runs through town. For several years, the building served one of the largest seed distribution companies in the world.
After the Mills Seed Company went out of business, other enterprises moved in. The Washington Pearl Button factory used the building to card buttons. The Curran Company also operated in the building, printing an assortment of items that included tally cards for bridge and Valentine cards. Many of these relics adorn the walls of the building today, and remnants of this earlier era can be found just about everywhere in the building.
Over the years, the Mills Seed Co. Building provided jobs for as many as 150 people at a time—most of them women—and it helped to create an economic boom for Washington during the industrial era.
Terry Philips and fellow investors are constantly looking for new ways to use the historic building while still retaining its character and feel. For now, the site provides an exciting live-music venue not only for Washington, but for all of Southeast Iowa.
The Mills Seed Co. Building does not have a liquor license, so each show is BYOB, plus folks bring snacks to share. The events are intimate and allow for interaction between the artists and the audience. Performances sometimes become very conversational, which is another unique feature of this venue. A schedule of upcoming concerts is included below.
For more info, contact Terry Philips at tkenterprises1@msn.com.