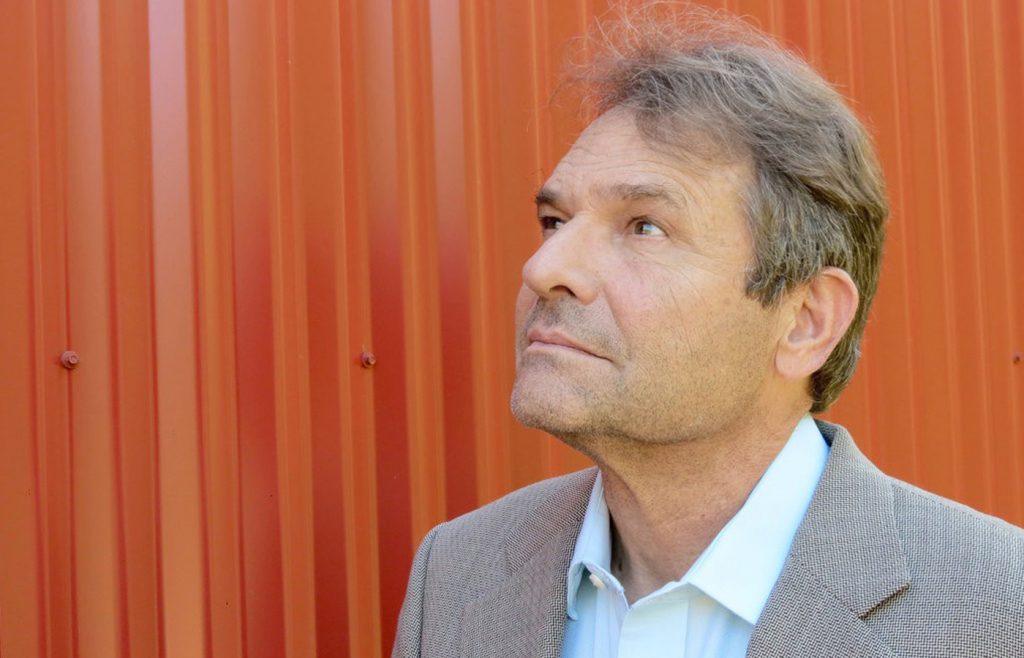 Two graduates of the Iowa Writers' Workshop—one gone too soon, the other at the height of her powers—demonstrate the power of the short story in new collections. Both are highly recommended.
The Largesse of the Sea Maiden by Denis Johnson
Denis Johnson, who passed away on May 24, 2017, was not the most famous graduate of the Iowa Writers' Workshop, but among his fellow writers—and his devoted readers—he was at the top of the class. One look at the blurbs on the back of his story collection, The Largesse of the Sea Maiden, published after his death, confirms his reputation. He is praised by a pantheon of contemporary writers—Franzen, Smith, Saunders, McCracken, Roth, Russell, Doerr, DeLillo, and Erdrich.
Such high praise could make it difficult to read the actual work with unbiased eyes—or at least that might be true of the work of a lesser writer. But the five stories in The Largesse of the Sea Maiden are alive with the energy of Johnson's voice and his ability, even eagerness, to upend expectations of plot and form. These stories are arresting.
The collection, written as Johnson was dying of liver cancer, is much concerned with death and how to make sense of life in the face of it. The book closes with a story entitled "Doppelganger, Polter-geist," which is narrated by Kevin Harrington, a poet turned critic and professor who maintains a friendship with his most brilliant student. The student, Marcus Ahearn, is obsessed with Elvis Presley and his stillborn twin brother. Ahearn goes to extremes to prove his theory that Elvis was murdered and replaced by his long-hidden twin in the late 1950s.
"Mark remained coy about the details," Harrington tells us of one of Ahearn's more egregious adventures. "I presume he replaced the coffin in its hole and covered it up again. Ersatz corpses, ersatz documents, false trails, furious complications. I waited to see how he'd make sense of it all. I waited for years."
Eventually, Ahearn offers an explanation, both mad and touching, that fully incorporates Harrington into his schema for making sense of world. The story, like the others in the collection, explores the tenuousness of the connections that form the framework of our lives and our various strategies for making meaning. The Largesse of the Sea Maiden is a masterwork that highlights all we lost when we lost Denis Johnson.
You Think It, I'll Say It by Curtis Sittenfeld
The 10 stories in Curtis Sittenfeld's new collection, You Think It, I'll Say It, find men and women who are often adrift in this contemporary moment, unable to find firm footing in their relationships as they struggle to understand not only others but themselves. The Writers' Workshop alum brings to life characters who struggle with self-definition, particularly in light of shifting societal expectations and norms.
In "Gender Studies," for example, Nell, who has had an awkward one-night stand with a younger man, wrestles with the terms and conditions of modern romance.
"She does join Match, she goes to a salon and gets fully waxed, she starts dating an architect she didn't meet on Match, who is eight years older than her, pro women's pubic hair, and appalled by how readily a gender-studies professor will capitulate to arbitrary standards of female beauty. Nell finds his view to be a relief personally, but intellectually a facile and unendearing failure of imagination."
It is at the intersection of such complex and contradictory impulses and ideas that Sittenfeld's characters are most fully realized. No one's ideas of self or of society are uncomplicated, and Sittenfeld masterfully explores how this fact shapes our interactions and personal reflections.
Longtime readers of Sittenfeld will recognize some of her ongoing interests and concerns, especially as she explores the sexual dynamics in play at a boarding school in "Vox Clamantis in Deserto," but the collection doesn't feel mired in the past as some of her earlier work did. Rather, this book feels of the moment while still considering timeless themes. I'll say it: I think you should read this book.