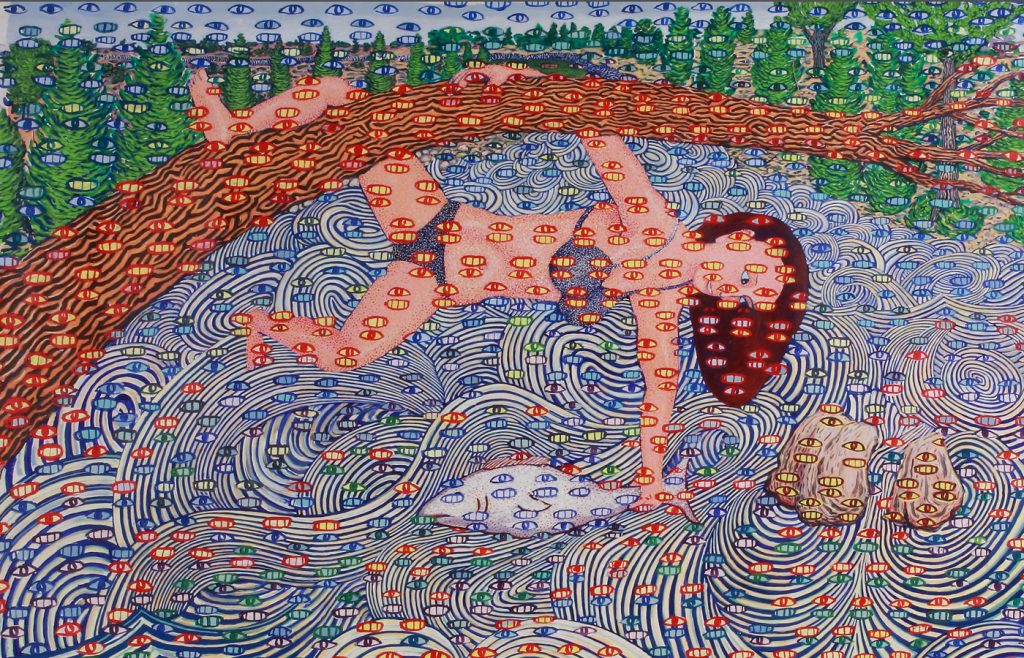 Located on the beautiful campus of Grinnell College, Faulconer Gallery gets a bit quieter during the summer, allowing for an extremely intimate experience with the art. The gallery is currently hosting two incredible exhibitions until September 16, featuring artists Tom Schneider and Charles Bierk.
Nuns, Hippos, and Extraterrestrials: Tom Schneider's Painted Reality
Tom Schneider's imagination wanders freely on the walls of Faulconer Gallery, inviting you to join the artist in the various stories within his paintings. Myth and fairy tale intertwine to make even the most serious viewers feel like they have just stepped inside the pages of an exciting new children's book.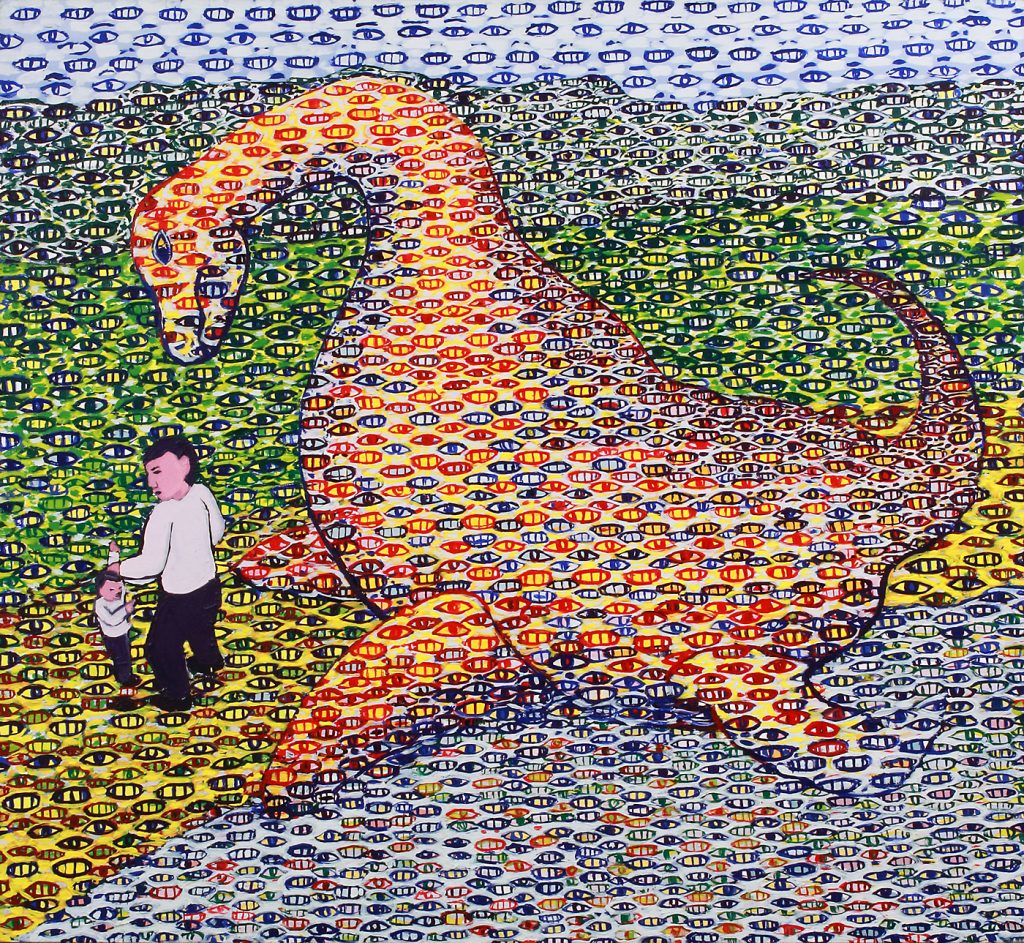 Invoking childlike creativity, Schneider's mystic and colorful paintings compel viewers to imagine what will come next, to finish the stories they see in front of them. Large and loud, the paintings depict figures strolling along the beach with the Loch Ness Monster or surfing the waves of an erupting volcano on the back of an alligator. In some works, such as the images of an alien landing or the attack of a giant fish, Schneider paints what feels like the climax of a complex plot.
Both children and adults will be thrilled by this journey into a more whimsical world.
Faced: Charles Bierk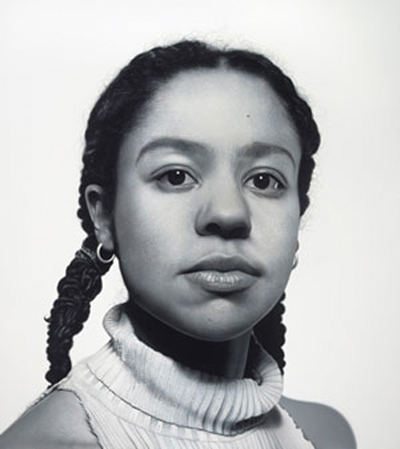 In the second exhibition at Faulconer Gallery, the gazes of 11 monumental oil portraits by Canadian artist Charles Bierk seem to follow you as you move from room to room. Each photorealistic face, meticulously painted in black and white, represents a friend or colleague of the artist.
Although vastly different from the Schneider exhibition across the gallery, Bierk's paintings also have complex stories. Each person is wholly individualized, from the freckles on a face to a singular hair resting across a forehead. Some appear truly burdened by life, while others, such as Jalil, seem caught between words, as if just interrupted.
Bierk bases his paintings on photographs he takes himself. He translates the instantaneous nature of photography onto canvas through a grid technique that allows him to capture the most minuscule details. Peering deeply into the eyes of a portrait, one can even spot individual eyelashes reflected in the light of their eyes.
Walking around the gallery, you cannot help but feel something spiritual in the air. Bierk has truly painted the souls of these people, and looking into their eyes, you feel a connection to those souls. A wall text quotes Bierk as saying, "When directing my subjects, I try to intervene as little as possible . . . I am looking to capture them as they are in the hope of revealing nothing more or less than who they are."
As of this year, Faulconer Gallery acquired one of Bierk's paintings, Tau, which is currently on display in the exhibition. It was the first of Bierk's paintings to be acquired by a museum, and this exhibition—the first of Bierk's work in the United States—was curated to debut this new acquisition.
With nearly half of summer still left, do yourself a favor and find some time to make it over to Grinnell and Faulconer Gallery to see these two great exhibitions. Open Monday through Saturday from 11:00 a.m. to 5:00 p.m., and only five minutes off I-80 between Iowa City and Des Moines, Faulconer Gallery and the quiet college town of Grinnell would make for a great Saturday day trip.
Charles Bierk will speak at Faulconer Gallery on Tuesday, September 11, at 4 p.m.