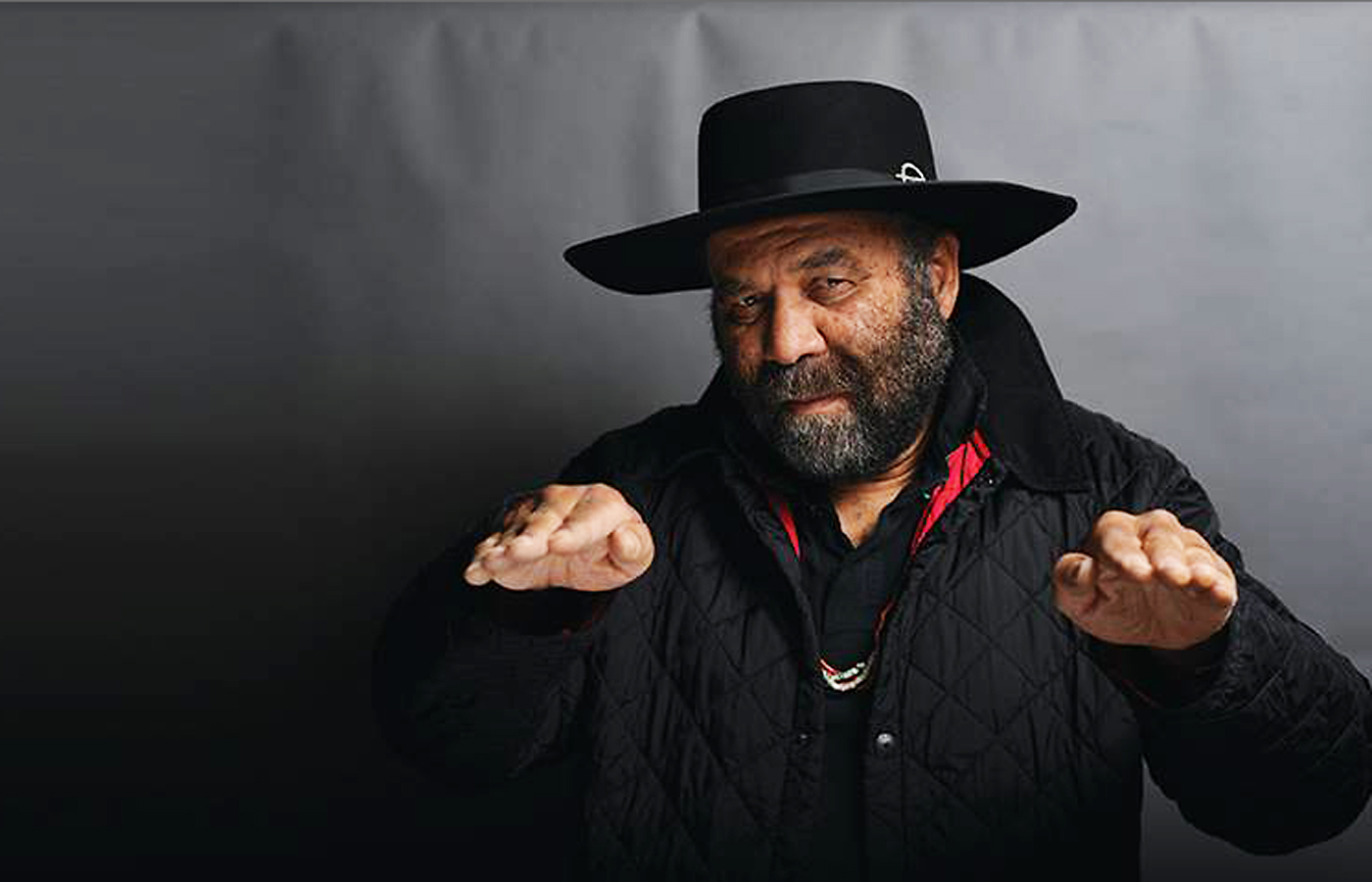 Iconic blues musician Otis Taylor will be in Keokuk this weekend, headlining for Rollin' on the River Blues Fest with his signature trance blues—a sound that sneaks in, grabs you, and holds you captive. For decades, Otis Taylor's compelling songwriting and haunting voice have turned the heads of audiences and critics alike, so don't miss this chance to see and hear him up nice and close.
First, start the weekend's festivities right on Friday, August 17, with the Peña Brothers, a Quad Cities rock and blues institution that recently added young guitar slinger Matt Fuller to the band's all-in-the-family lineup. Close on their heels will be Nick Schnebelen, the "Hardest Working Man in Blues" (Blues Music Magazine), and headlining Friday is the multi-piece John Nemeth & the Love Light Orchestra. Canadian-born harmonicist-songwriter-vocalist John Nemeth rocked the grandstand bleachers at Blue Ribbon Blues Fest a few weeks ago in Fairfield.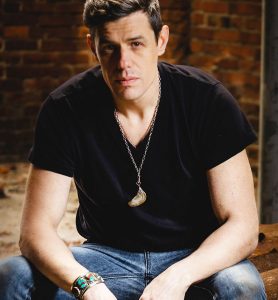 Saturday's lineup on August 18 brings another set of simmering-hot blues talent. The slow burn begins at 5 p.m. with the silky-smooth sounds of local band Honey Stache, free in the tent. Main stage acts kick off with long-time Quad Cities favorites Bob Dorr & the Limestoners. Next up is the national star Albert Castiglia, the "master of red-raw, sweat-and-hair blues that gives it to you straight." And then the moment you've been waiting for: Otis Taylor.
"Otis Taylor's new album [Fantasizing About Being Black] opens with a bumpy rhythm section under a freewheeling solo cornet, stinging lap-steel guitar, and a devastating representation of a black man who, in the Deep South in the 1930s, wouldn't dare look a white man in the eye: 'I'm alive now, be dead soon,' Taylor intones on 'Twelve String Mile.' Taylor calls his style of music 'trance blues' — moody, repetitive grooves that create space for spare, evocative lyrics and urgent ideas. On 2013's My World Is Gone, Taylor tackled the treatment of Native Americans by the U.S. government; now, on Fantasizing About Being Black, he confronts the historical trauma of the African-American experience. The subject matter isn't easy, but the hypnotic style won't let you go. 'A big black man, got dark, dark eyes / Big, big man, got dark, dark skin,' Taylor moans. 'Nobody sees me.' But we hear him." —Micah Schweizer, Wyoming Public Media's Wyoming Sounds.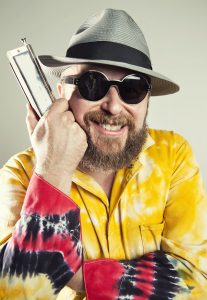 In 2001, Taylor was awarded a fellowship to the Sundance Film Composers Laboratory, and in 2005 his album Below the Fold landed in the Chicago Tribune's Top 20 album list. Taylor has proven his instrumental chops with two consecutive Blues Music Awards nominations (2005 and 2006) for Best Instrumentalist in the banjo category, and in 2012, Living Blues magazine's critic's poll named Otis Taylor as Most Outstanding Musician (banjo). But hear him live and you'll witness him sliding effortlessly between his first love, the banjo, and guitar, mandolin, harmonica, and vocals.
Alongside touring and recording, Taylor spearheads a Blues in the Schools initiative called "Writing the Blues," visiting schools and universities around the country to mentor and enlighten students about the blues. "I start by asking them to write down what makes them sad; fears, disappointments, losses, whatever. It is just amazing to see some of these nuggets, these incredible thoughts…. so pure." In connecting with others—and helping them to connect with themselves—he's ensuring that blues music, and the ability to share life experiences, will live on.
Rollin' on the River Blues Fest stage acts begin both nights at 6 p.m. Tickets at the gate are $15 per night or $25 for the weekend. Advance weekend tickets are $22, available in Keokuk at Hy-Vee, Rascals Pub & Grub, and Conn Communications. The festival takes place under the bridge in Keokuk's Victory Park.
For more information and to get a taste, visit www.rollinontheriverkeokuk.com, or look up Rollin' on the River Blues Festival on Facebook or follow on Twitter.