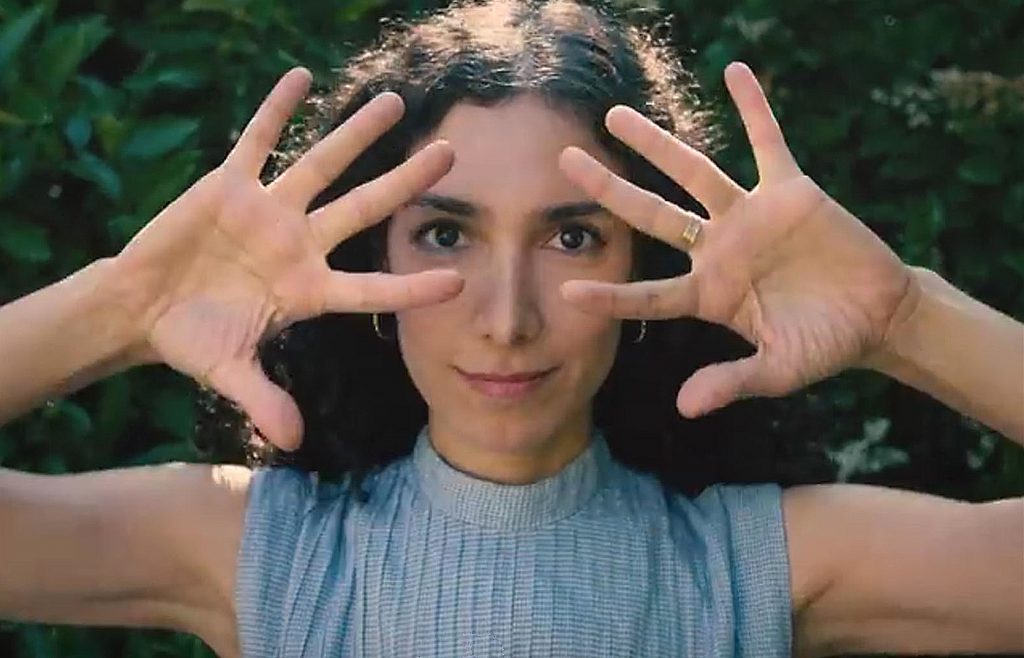 In compiling the Fringe Toast Music Summer Song List this year, I felt especially drawn to songs that enliven the heart as I celebrated the marriage of my second daughter. The annual list honors newly discovered and recently released tracks that connect the mind and heart in delightful ways. All nine songs were released in 2017 or 2018 and represent a diverse group of artists.
The sequence follows how I would envision playing the songs on my radio show of yore. Many of us DJs and listeners miss the cool sound of KRUU-FM.
"We're Only People (And There's Not Much Anyone Can Do About That)." North Carolina singer-songwriter Josh Tillman, a.k.a. Father John Misty, lays down this lifting song on his 2018 CD God's Favorite Customer. It's an open-hearted acceptance of diversity, with vocals and delivery that remind me of Elton John's.
"When the Night is Over" by Lord Huron. On their third album, Vide Noir, this LA-based indie band adds more electric elements to successfully complement their folkish, choral signature approach and create a distinctive sound.
"Talk to Me" by Sweet Talk Radio. This LA husband-and-wife duo knocked me out when they visited Café Paradiso in Fairfield several years ago. Since then, as babies arrived, they've played closer to home. I yearn for a return of this subtle and inspired songwriting duo.
"One of These Days" by Bedouine. Born in Syria, Azniv Korkejian (a.k.a. Bedouine) has taken a stripped-down, zen approach to her 1960s-style folk music in unexpectedly authentic ways. Her music continues to amaze.
"Safe" by Shook Twins. When the sisters came to FairFest two years ago and a sudden thunderstorm knocked out the power, they played an acoustic, candlelit concert in the Sondheim Center that ranks among my favorite small-venue events. "Safe" is a song that reveals the resonant harmonies of sisters who share the same DNA.
"Heist" by Luluc. Recording with Sub Pop Records, this husband-and-wife alt-folk duo (Zoë Randell and Steve Hassett) follow the eternal summer between their original home in Australia and their adopted second home in Brooklyn, NY. After Aaron Dressner of the National backed them a few years ago on an album, Luluc has flourished with enhanced instrumental arrangements. On their new CD Sculptor, they continue to show wonderful creativity and nuance.
"This Town" by Kygo, featuring Sasha Sloan. For me, the unexpected collaboration of New England singer Sasha Sloan and electronic composer-DJ Kygo (Kyrre Gørvell-Dahll from Norway) sends me through the roof. Sasha's soothing voice mesmerizes as she contemplates getting out of town in search of a better world and better relationships.
"Changes" by Mat Kearney & Filous. This song also partners two unlikely musicians: Mat Kearney, known for his groundbreaking songwriting, and Filous, the talented 21-year-old Austrian producer and remixer.
"Drifting" by Poolside. My favorite LA-based "daytime disco" and chill-wave duo (Filip Nikolic and Jeffrey Paradise) produce another simple mid-tempo journey of sublime harmonies and whispered electronics. Imagine that you're drifting up Highway 1 along the California coastline.
These songs inspire the greater good in humanity. As John Lennon wrote, "In the end, the love you take is equal to the love you make."