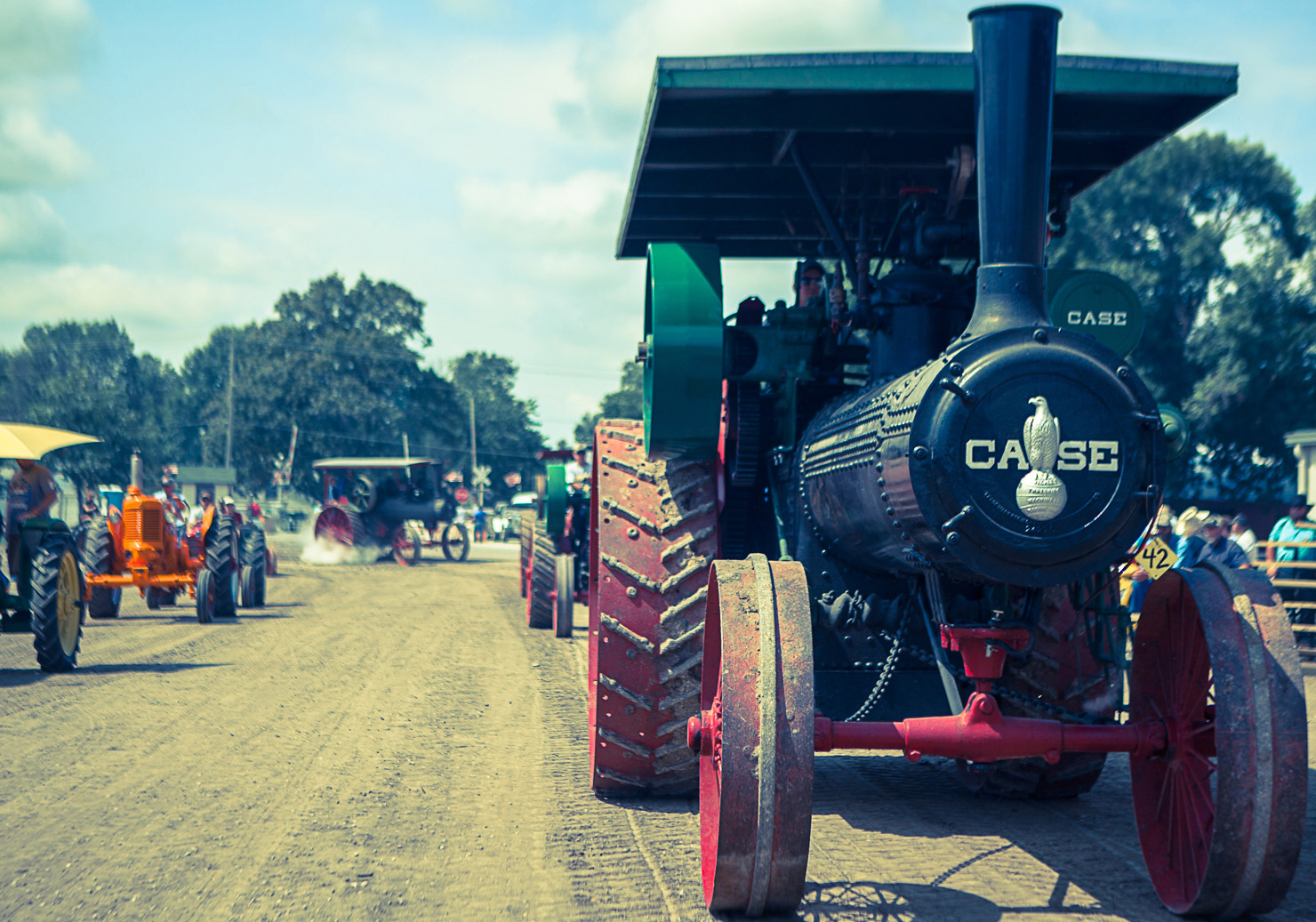 If you live in Mount Pleasant, Iowa, you know that Midwest Old Threshers Reunion is a big deal, bringing upwards of 40,000 visitors to the area every summer. McMillan Park campground is bursting at the seams to accommodate visitors who plan to steep themselves in this fun and fascinating five-day event highlighting agricultural antiques and Midwestern memorabilia. Known as one of the largest farming exhibitions in the U.S., Midwest Old Threshers requires more than 1,000 volunteers to make its annual event run smoothly.
Festivities started Wednesday, August 29, with the Harvest Parade and the Don Carlson Memorial Horse Pull and will continue full force through mid afternoon on Labor Day, Monday, September 3rd.
Amusements abound! Aside from nightly country and roots concerts by big-name talent, full-sized traction steam engines, antique tractors, horses, and classic cars take center stage this weekend.
There's so much to do and see, it's impossible to get it done in just one day. Visitors are encouraged to take advantage of the 100 campsites that were added to the park a few years ago, bringing the total number to 850.
For starters, you can take an antique train ride to the Old West Village (a.k.a. North Village) to see the dancing saloon girls and (prop) gunslinging cowboys—or to square dance in the barn. Riders beware: Train robberies take place every hour!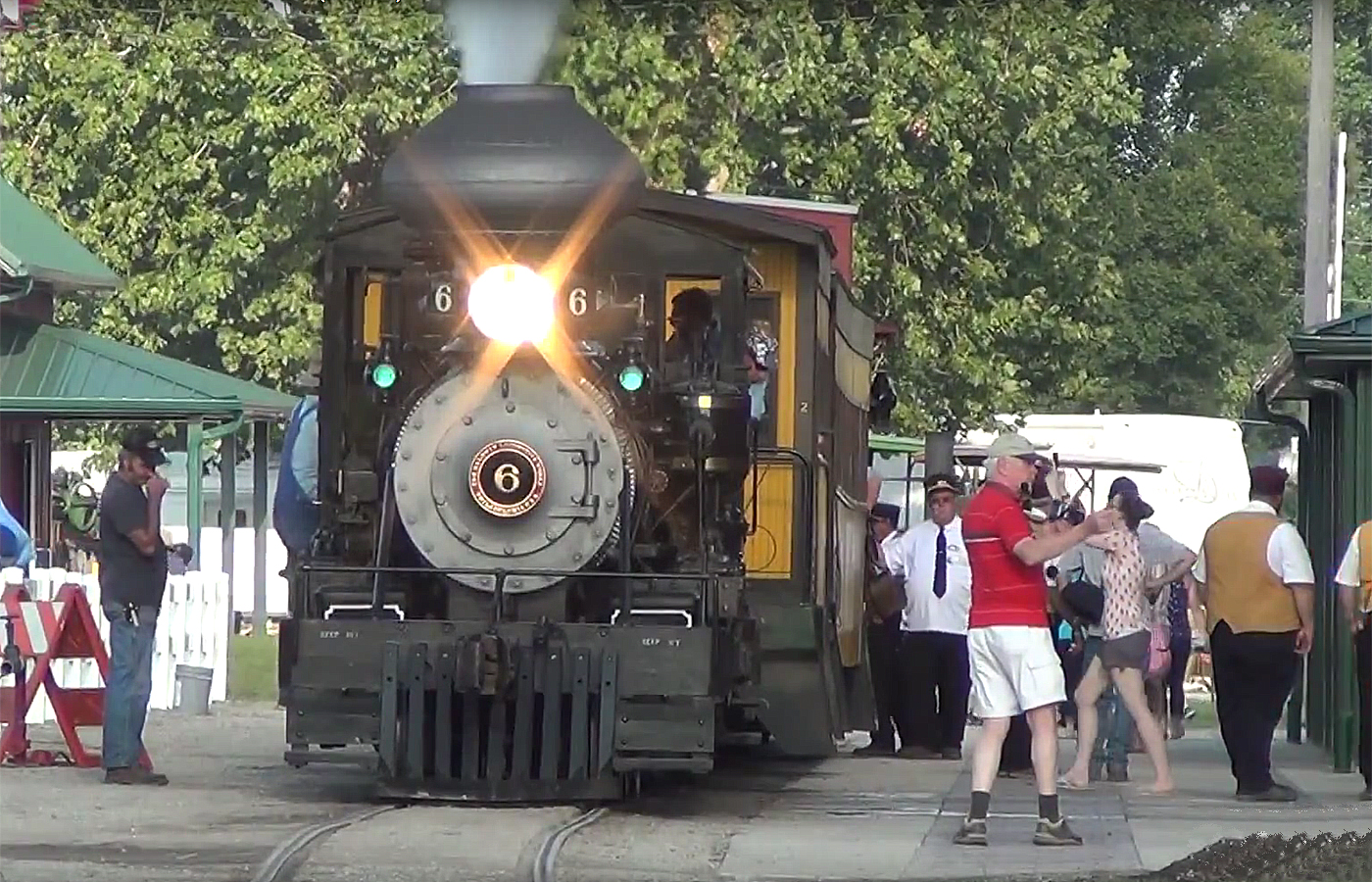 Visit the bustling Log Cabin Village populated by more than 150 volunteers clad in period clothing from the 1850s, including actual school children who have volunteered to ditch their normal classrooms to take their lessons in the village's one-room schoolhouse. Watch blacksmithing and soapmaking demonstrations while you're there, and hear historical lectures at the town hall.
Other special attractions include a chainsaw artist; a photo contest for cash prizes; Iowa Corn Biofuels and Iowa History 101 mobile museums; the annual Miss Sweet 16 Contest; Percheron horses, this year's featured breed; a daily Cavalcade of Power parade at noon; gospel, bluegrass, folk, a cappella, drumline, and country music throughout the day; performances of Neil and Caroline Schaffner's play How Funny Are People, bingo games, and a family tent. Be sure to stop by the Heritage Museum to view antique presses at Printer's Hall and the Wilma Bussey Doll Collection, and check out the Theatre Museum of Repertoire Americana.
New features this year include a spelling bee, scooter rentals for easy transit to and fro, and animatronic chickens! And if you stick around until dusk, you can watch a rarely seen "fireworks" display as steam engine owners fill their fireboxes with sawdust, shooting sparks into the night sky.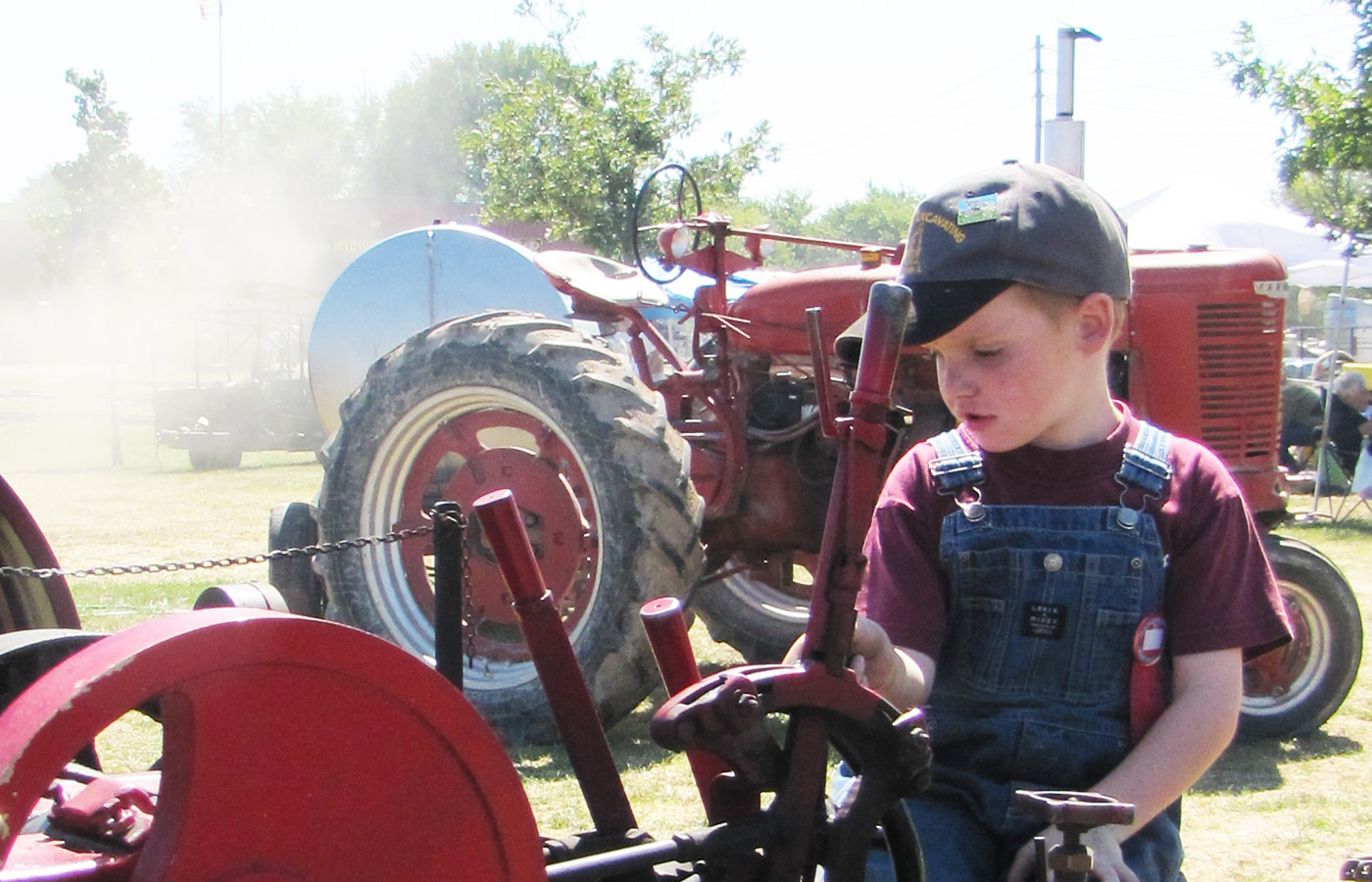 Hundreds of artisans and a flurry of food vendors will be on hand for your shopping and snacking pleasure. When hunger hits after your square dancing lesson, you'll find elk burgers, pork sandwiches, walking tacos, beef and noodles, giant turkey legs, caramel corn, pancakes, caramel apples, ice cream sandwiches, and more.
And if you're nervous about parking, there is a shuttle bus running back and forth between Mount Pleasant's Central Park and the festival grounds, as well as satellite parking at Mount Pleasant High School. Visitors are highly encouraged to use them!
More information about nightly concerts and much more, please visit OldThreshers.org.