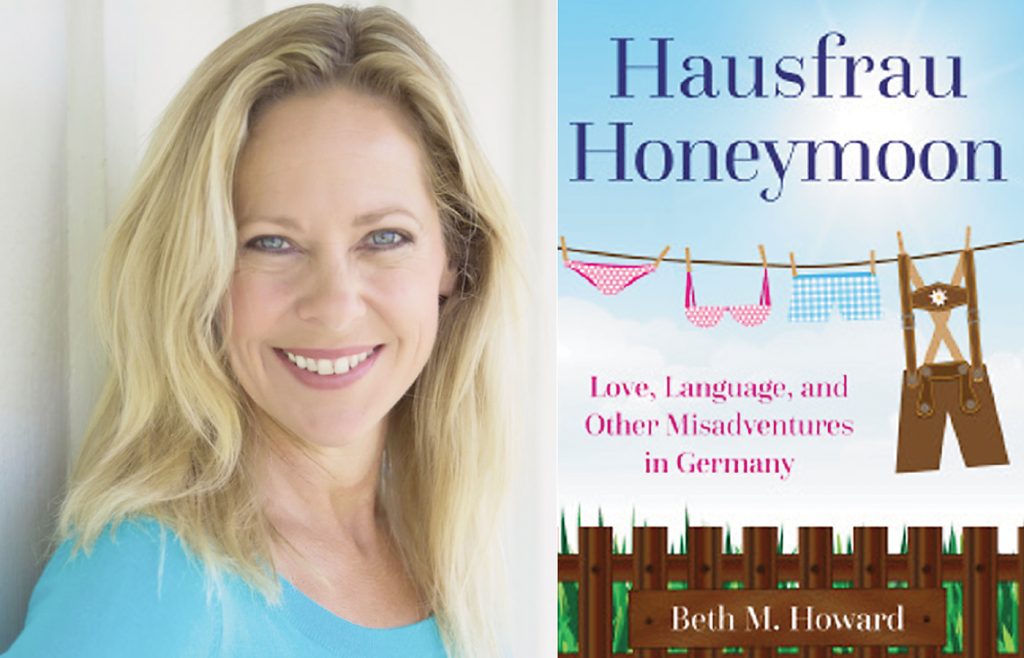 Beth M. Howard's plucky new memoir, Hausfrau Honeymoon: Love, Language, and Other Misadventures in Germany, offers a close-up look into German life. She's giving a talk and book signing at Beaverdale Books in Des Moines on Friday, October 19, at 6:30 p.m. To keep the Oktoberfest celebration going, beer and pretzels will be served. Beaverdale Books is located at 2629 Beaver Avenue in Des Moines.
As much a love story as it is travelogue, the book follows Howard's move to Germany to marry the man of her dreams. But adjusting to her new home doesn't go as expected, to put it mildly. She struggles to learn the language. "German is harder than algebra," she writes. She butts up against the cultural differences. "Saying nothing is compliment enough," she's told instead of "thank you." And she wrestles with the definition of an equal partnership when her new husband expects her to do the dishes. To set him straight, she employs tips from a dog-training manual. Traveling beyond her Stuttgart base, her escapades expand to Munich, Berlin, Paris, Italy, and beyond. Howard's vivid descriptions plunge the reader right into the sauerkraut-filled pool with her, but it's her determination for a fairy-tale ending that makes this book a page-turner.
The Culture Buzz calls Howard, "A reincarnation of the most gifted memoir and humorist writers. She's an Erma Bombeck on steroids—giving us humor, wisdom, and food for thought . . . a la mode." And the Pulpwood Queens Book Club, a national organization, made Hausfrau Honeymoon an Official Selection, giving it Five Diamonds in the Tiara.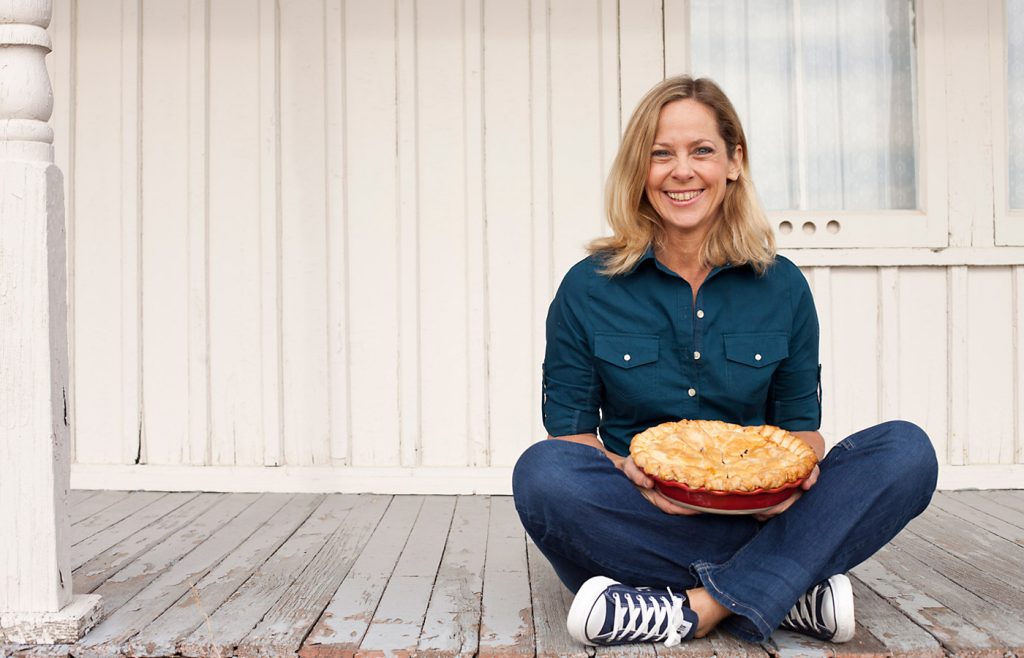 Howard is the author of Making Piece: A Memoir of Love, Loss, and Pie and Ms. American Pie: Buttery Good Pie Recipes and Bold Tales from the American Gothic House. Hausfrau Honeymoon is her third book. She blogs at The World Needs More Pie, and her radio commentaries can be heard on Tri States Public Radio. She has written for The New York Times, Real Simple, and Country Living, among other publications. From 2010 to 2014, she lived in the iconic American Gothic House where she ran the Pitchfork Pie Stand. Her story has been featured on NPR, CNN's Anderson Cooper 360, CBS This Morning, and more.
Visit her website at BethMHoward.com.