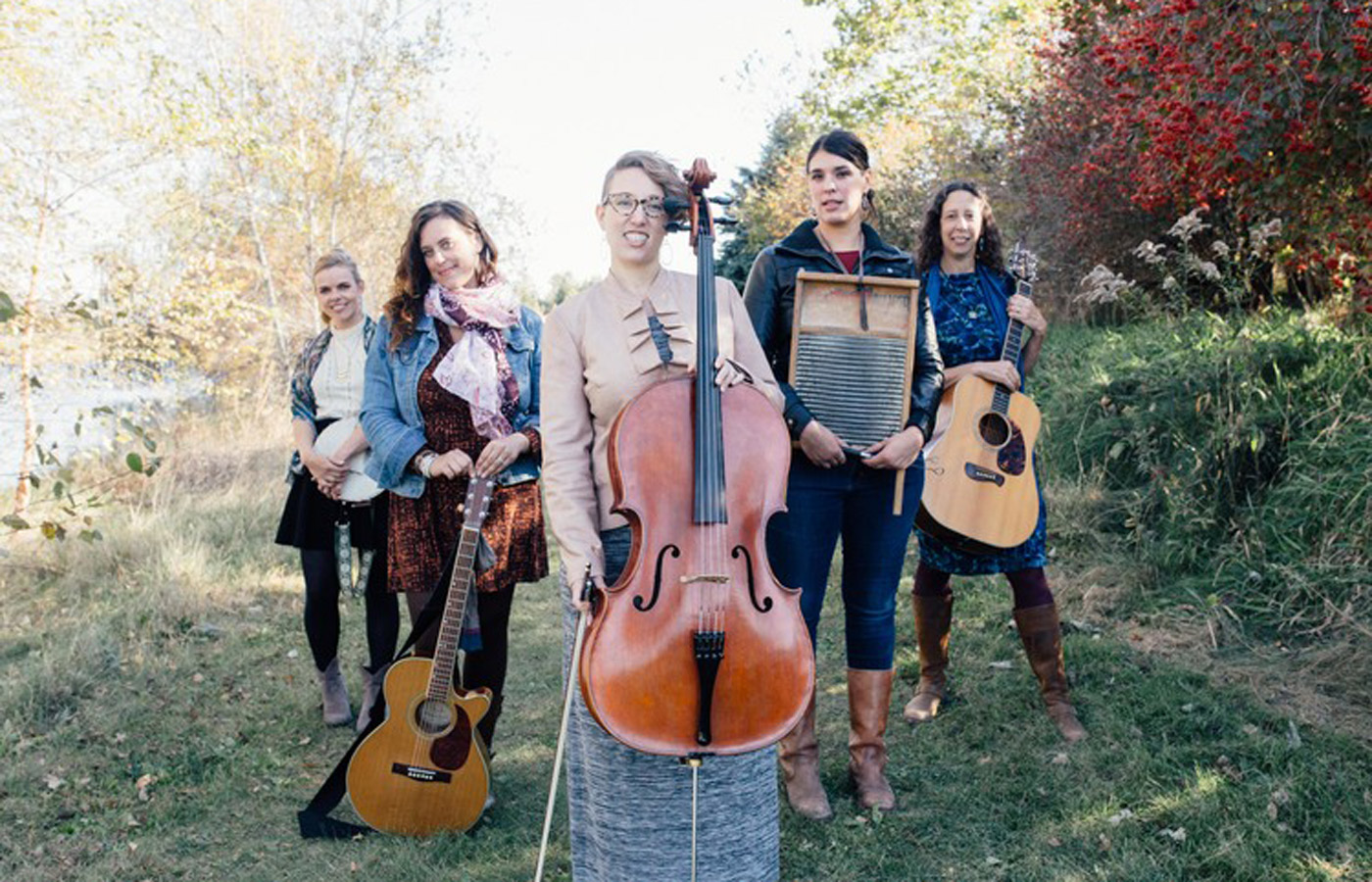 "With influences that include old time, psychedelic folk, and even jazz and heavy metal, these ladies forge something that ends up being stronger than the sum of its parts." —Eric Wrisley, Folkwax
Formed in the summer of 2006 in Iowa City, Awful Purdies is a five-piece all-female band featuring Katie Roche on accordion, whistles and percussion; Nicole Upchurch on banjo; Katie Senn on cello; Sarah Driscoll on guitar and percussion; and Marcy Rosenbaum on guitar and mandolin. All singers and songwriters, the Awful Purdies' original music is as diverse as the backgrounds of the women in the group.
To say they play one genre of music would be wrong, but to say that they play their kind of music would only be a start. From story-telling tunes to confessionals to a cappella testimonials to string compositions, the Awful Purdies are always a surprise. But the one thing that remains consistent for the band is the importance of telling a story and the careful crafting that goes along with that.
"Awful Purdies" is a triumph from start to finish, a rustic, home-grown gem that's at once humble and elegant. —Jim Musser, Iowa City Press-Citizen
The Awful Purdies will perform at Café Paradiso on Saturday, October 20, at 8 p.m. Tickets are $10 in advance, available at CafeParadiso.net and at Café Paradiso, or $12 at the show.