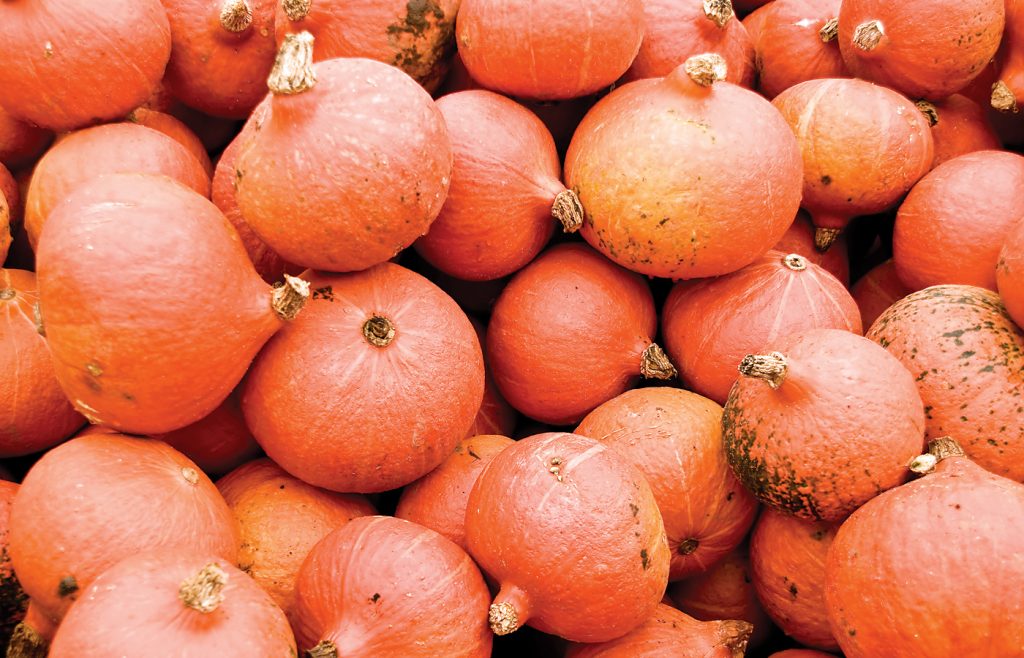 All traditions once began as new ideas, often borne of extreme circumstances and desperate times. People intuitively looked to the land and to each other, finding the pieces necessary to build a stable foundation for their lives. Parts of these foundations became revered traditions that were practiced by generation after generation, sometimes for centuries, usually without much thought to change, as change would appear to be the antithesis of tradition.
Varying details make up the story of the "first Thanksgiving," but a common theme runs through all the different versions: humans helping each other survive given the realities of their surroundings. It may now be time to form new Thanksgiving traditions based on the current realities of our surroundings and what survival means.
One step in the construction of new traditions is to embrace a plant-based menu for our quintessential Thanksgiving feast, forgoing the focus on the items we've been used to seeing our whole lives.
A common estimate puts the number of turkeys slaughtered for our Thanksgiving meals at 45 million annually. Added to this is the recent and very serious warning that our consumption of animal products is causing irreversible damage to the environment. Given these facts, let's explore a way we can enjoy "Turkey Day" without consuming turkeys, or any other animal products. Let's shift our attention to local, sustainable ingredients that help our earth and its inhabitants heal and grow.
Our fertile Iowa soil provides us with more than ample staples for a delicious celebratory meal, even well into November. Food harvested in previous months, like root veggies, squash, and even apples, can be stored in cool temperatures and used throughout winter.
The following recipes use as much local produce as possible. Feel free to add more veggies to the soup. Beyond fresh produce, look for locally grown dried beans, grains, flours, and herbs at your grocery store. And don't forget that several winter farmers markets take place indoors during the colder Iowa months and offer an abundance of ingredients to star in your new traditional Thanksgiving feast.
Katy Meyer is the owner of Trumpet Blossom Café, a vegan restaurant in Iowa City.
Pumpkin Black Bean Soup
6–8 cups of veggies or veggie scraps
Whole spices like black peppercorns, coriander seeds, and bay leaves
2 cups dried black beans
2–3 pie pumpkins, depending on size
1 medium onion, diced
2–3 shallots, diced
1 bulb garlic, peeled and minced
Sea salt & fresh cracked black pepper
1 Tbsp. ground cumin
1 Tbsp. dried oregano (or other dried herb)
1 tsp. paprika
½ tsp. ground cinnamon
½ tsp. powdered ginger
A couple splashes of hot sauce
A drizzle of maple syrup
1 Tbsp. apple cider vinegar
Chopped hearty winter greens such as kale, chard, and spinach
2 Tbsp. lemon or lime juice
Stock: To make the vegetable stock, use 6–8 cups of chopped veggies such as onions, carrots, celery, kale, and broccoli, including veggie scraps like peels, tops and ends, stems, and stalks. Add these to a large pot with a selection of whole spices, and add enough water to cover. Bring to a boil, reduce to a simmer, and cook uncovered for about 30 minutes. Strain the veggies and reserve the liquid.
Black Beans: Rinse black beans well, cover with water, and store in the fridge overnight. Drain and rinse again, then add beans to a stockpot covered with plenty of water. Bring to a boil, then reduce heat to a rapid simmer. Cover and cook for about 30–45 minutes or until the beans are soft to the touch.
You may need to add more water during cooking to make sure the beans are covered. After cooking, drain the beans (reserve the liquid for other uses) and let them cool in a single layer on a baking sheet.
Pumpkins: Halve the pumpkins, scoop out the seeds (save to roast later), and place cut side down on a baking sheet lined with parchment. Drizzle with vegetable oil and sprinkle with salt. Roast at 350° for 60 to 75 minutes, maybe more, until the skin has darkened and is soft to the touch. Let pumpkins cool, then peel them—the skin should come off very easily if they were roasted long enough. Puree the flesh in a food processor until smooth.
Soup: In a large stock pot, sauté onion and shallots in vegetable oil over medium heat until they soften. Add minced garlic and stir for a minute or so, being careful not to let the garlic burn. Add sea salt and black pepper.
Add the pumpkin and veggie stock and stir well, scraping the bottom of the pan. Continue to stir as it warms to evenly distribute the puree.
Season with salt and pepper, and add cumin, oregano, paprika, cinnamon, ginger, hot sauce, maple syrup, and apple cider vinegar.
Once the thick broth is warm, add the black beans and greens. Keep simmering over medium heat to cook the greens and warm the beans. If necessary, thin out the soup with more stock or water. For more body and flavor, unsweetened canned coconut milk would make a delicious addition. Taste for salt and pepper.
At the end of cooking, add lemon or lime juice. This will keep for up to a week and is even better after a couple days.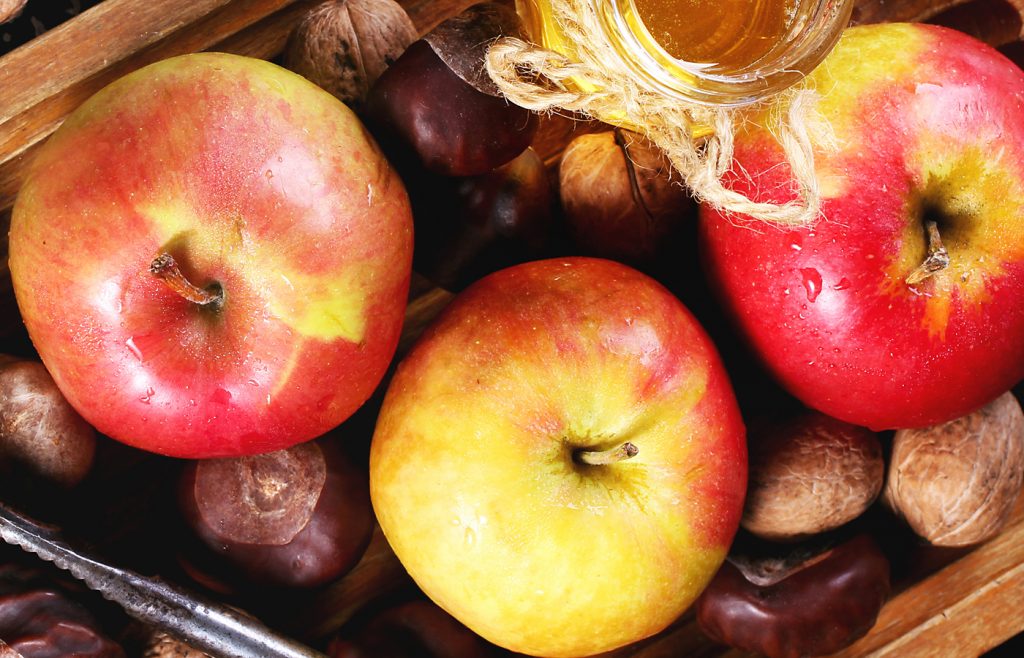 Caramelized Leek Cornbread with Spiced Apples
2 medium leeks
2 Tbsp. olive oil
Salt and pepper
1 ½ c. all-purpose flour
1 ¼ c. cornmeal
1 ½ Tbsp. baking powder
2 Tbsp. sugar
1 tsp. sea salt
1 ½ c. vegan milk of your choice
½ c. water
2 Tbsp. vegetable oil or melted vegan butter
½ c. corn kernels (optional)
Caramelized Leeks: Thinly slice two medium leeks, up to the part where they turn from light to dark green, and rinse very well. (Save the well-cleaned dark green tops for veggie stock.) Heat a large sauté pan over medium heat, add oil, and carefully add the leeks, stirring immediately to separate and distribute them throughout the pan. Season with salt and pepper.
Turn heat to medium low and continue to stir occasionally until the leeks have softened and taken on some color or "caramelized" to a light golden brown.
Remove from heat and let cool.
Cornbread: Sift together the flour, cornmeal, baking powder, sugar, and salt. Add vegan milk, water, and oil, and whisk until blended. Stir in corn if you like.
Pour batter into an oiled baking pan (a loaf pan, square pan, or 9×13 pan will work; adjust baking time accordingly), then carefully add the caramelized leeks to the top of the batter, trying to drop them equally over the top.
Bake at 350° for 25–30 minutes, until the cornbread is set and a toothpick comes clean out of the center.
Let cool, then slice. The cornbread is extra yummy if you toast it slightly in a cast iron skillet on the stovetop or in a toaster oven.
Spiced Apples
2–4 apples
1–2 Tbsp. vegan butter or coconut oil
1 Tbsp. sugar
1 Tbsp. maple syrup
½ tsp. ground cinnamon
¼ tsp. ground cloves
¼ tsp. ground cardamom
1 Tbsp. lemon juice
Sea salt
Rinse, core, and small-dice the apples. Heat a large pan over medium heat and add vegan butter. Add apples and stir.
Add sugar, maple syrup, spices, lemon juice, and a couple pinches of sea salt. Stir to coat the apples and let cook for about 8–12 minutes until they've softened.
Serve spiced apples over the cornbread while the apples are still warm. If made ahead of time, reheat the apples in a small saucepan with a little water. They're also tasty cooled.