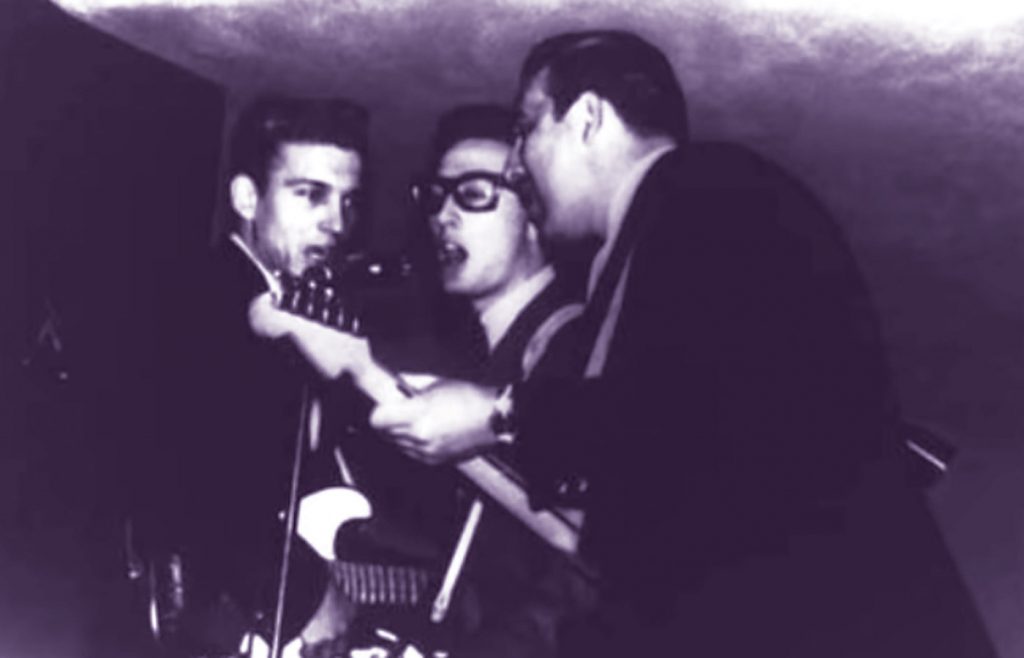 John Mueller's Winter Dance Party, the official, live, and authentic recreation of the 1959 final tour of rock 'n' roll icons Buddy Holly, Ritchie Valens, and the Big Bopper, plays at the Sondheim Theater in Fairfield on Saturday, January 12, at 7:30 p.m.
The concert-style performance is the only show endorsed by the Holly, Valens, and Richardson estates and includes two hours of unbridled, high-voltage entertainment featuring all the hit songs of the 50s era: "That'll Be The Day," "Peggy Sue," "Oh, Boy," "Rave on," "La Bamba," "Chantilly Lace," and more.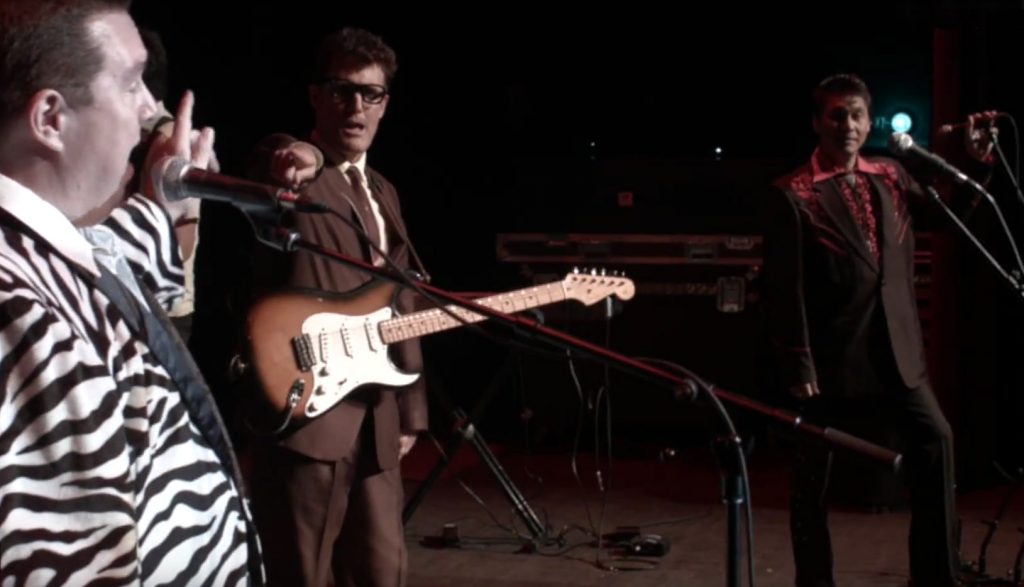 John Mueller, the critically acclaimed former star of the U.S. touring version of the London/Broadway hit musical Buddy: The Buddy Holly Story, performs as Buddy Holly, and Linwood Sasser fills the legendary footsteps of the Big Bopper. Ray Anthony performs as Ritchie Valens and is a renowned star of the "Legends of Rock and Roll" show at the Imperial Palace in Las Vegas. The very authentic and energetic four-piece band (guitar, drums, stand-up bass, and sax) includes Grammy Award-winning Mike Acosta on saxophone.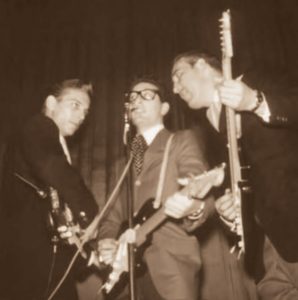 The Winter Dance Party has been performed for over two million people on national TV during the Jerry Lewis Telethon, and has toured extensively throughout the United States and Canada—at theaters, performing arts centers, ballrooms, casinos, and even the Rock and Roll Hall of Fame along with John Mellencamp and Marshall Crenshaw.
Tickets for the Winter Dance Party are $25–$44, or $15 for youth & students. Contact the Fairfield Arts & Convention Center ticket office at (641) 472-2787 or FairfieldACC.com.