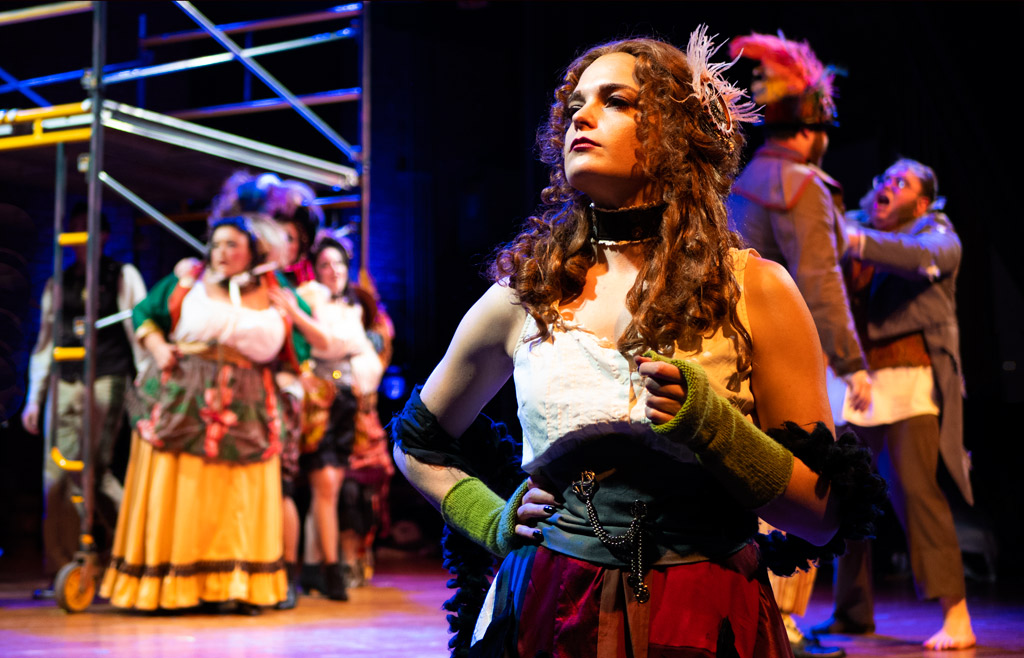 In 1928, a young Bertolt Brecht, his composer friend Kurt Weill, and Brecht's partner Elizabeth Haupmann created The Threepenny Opera to make a quick buck. As German leftists, the trio disdained commercial "bourgeois" theater, with Brecht famously referring to it as "a branch of the narcotics business." They countered with The Threepenny Opera, which they called an "opera of poverty." Its themes of homelessness, racial strife, and inequality are still relevant today.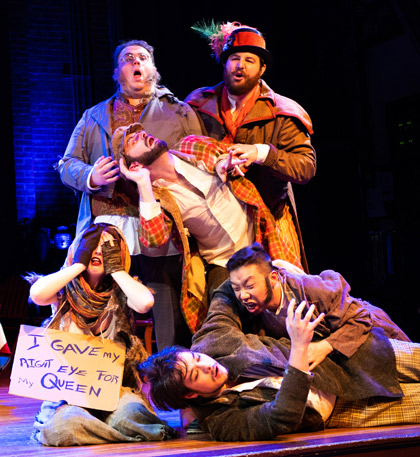 Initially, the "play with music" was a disaster; deadlines came and went, budgets were blown, rehearsals were missed, and lines were dropped. Famously, on opening night the lead singer demanded that Weill write him a song to showcase the singer's talents. The resulting "Ballad of Mack the Knife" opened the production, now a popular standard recorded by many artists, including Bobby Darin in 1959.
Despite the shaky start for Threepenny Opera, five years later in 1933, when Brecht and Weill were forced to leave Germany by the Nazi seizure of power, the play had been translated into 18 languages and performed more than 10,000 times on European stages.
The Threepenny Opera also succeeded in New York, running 2,611 performances and establishing "Off-Broadway" as a legitimate extension of the mainstream New York theater scene. In 1956, Lotte Lenya won a Tony Award for her role as Jenny, the first Off-Broadway honor of its kind.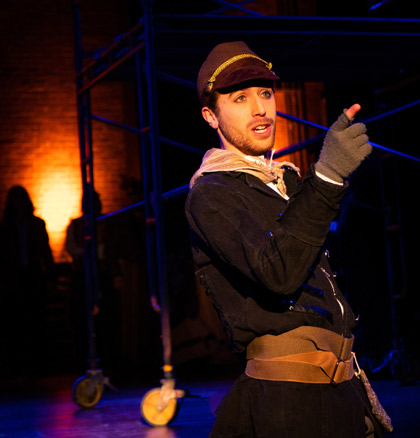 Cedar Rapids Opera Theatre will present Berthold Brecht's The Threepenny Opera on January 10–13 at CSPS Hall.
Each year, the Cedar Rapids Opera Theatre brings opera and musical theater to diverse venues and audiences across the Eastern Iowa corridor, including works showcasing both national and international artists. This production, which launches the company's 21st season, features a cast and creative team with Iowa connections, including Jessica Pray Patel as Polly Peachum and Thaddeus Ennen as Mr. Peachum.
"To say Threepenny is a nontraditional opera is a vast understatement," says Stage Director Ron Clark, co-founder of Riverside Theatre in Iowa City. "Our production will be performed on a nearly bare stage and will have a 'Steam Punk' look in its costumes—Victorian inspired but with a gritty, industrial aesthetic. It will be visually stunning in its own right."
Patrons are invited to come early for a preshow talk by award-winning composer Robert Lindsey-Nassif. The talks begin one hour prior to each performance. 
Threepenny Opera performances are January 10–12 at 7:30 p.m. and January 13 at 2 p.m. All performances take place at CSPS Hall, 1103 Street SE, in Cedar Rapids. General admission ickets are $35, available at (319) 364-1580 or online at LegionArts.org.