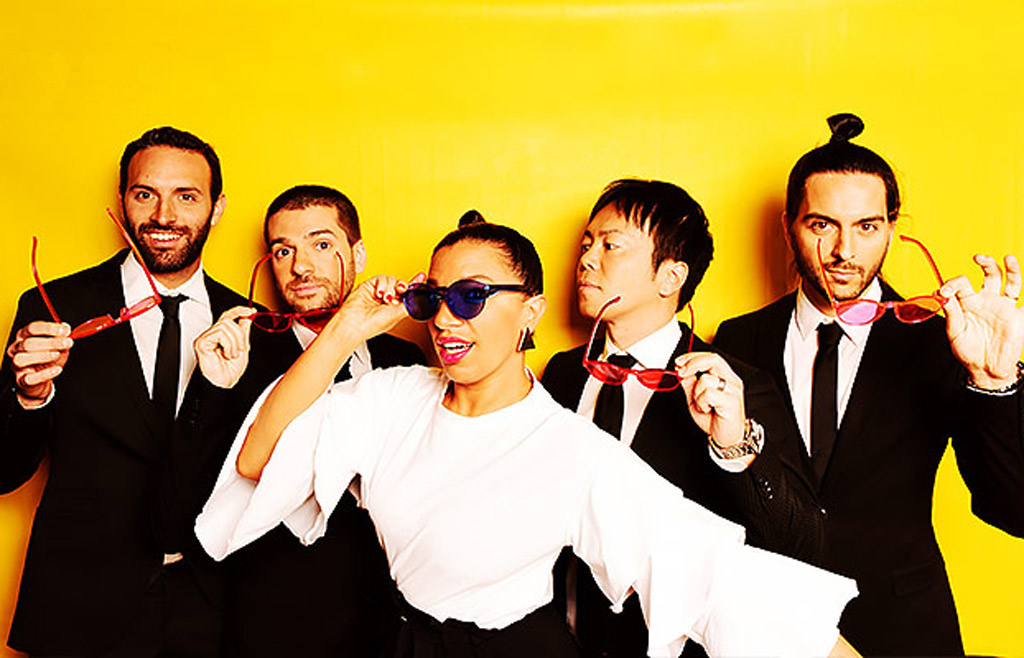 Some folks say music is a universal tongue, but just in case, Banda Magda sings in six languages.
Even if you don't speak any of the languages they sing in, you'll still be transported into beautiful imagery with tales of love and devotion, as strong as the bonds between the band's diverse musicians. The band's global makeup—which includes artists from Greece, Argentina, Japan, Colombia, and the United States—means they are at home in just about any musical setting. From samba to French chanson, and from Greek folk tunes to Colombian cumbia and Afro-Peruvian lando, Banda Magda offers a whirlwind tour of music from every corner of the globe.
Led by Greek-born firecracker performer, composer, and multi-instrumentalist Magda Giannikou, Banda Magda is a community; its camaraderie shines with cross-pollinating melody and rhythm. This group of close musical friends turns Giannikou's songs into engaging romps that have won them a spot with Carnegie Hall Musical Explorers Series, as well as performances at discerning venues and festivals like Webster Hall, Irving Plaza, the Kennedy Center, the Jefferson Center, Celebrate Brooklyn, Jazz al Parque, St. Moritz Festival da Jazz, the Chicago World Music Festival, Atlanta Jazz Festival, and WOMAD.
After the success of two brilliantly colorful albums—Amour, t'es là? (Top 10 Billboard World Music Charts, NPR's All Songs Considered, First Listen, NPR's 10 favorite World Music Albums 2013) and Yerakina (co-produced by GRAMMY Award-winners Michael League and Fab Dupont)—the Banda is in pre-production of their third opus, the vibrant, technicolor TIGRE.
See Banda Magda in concert this Saturday, February 2, at Club Hancher. Pick from a 6:30 p.m. or 9 p.m. show, and (new!) order food to be enjoyed during the show from University Catering at this website.
Food must be ordered online by noon the day prior to the event.