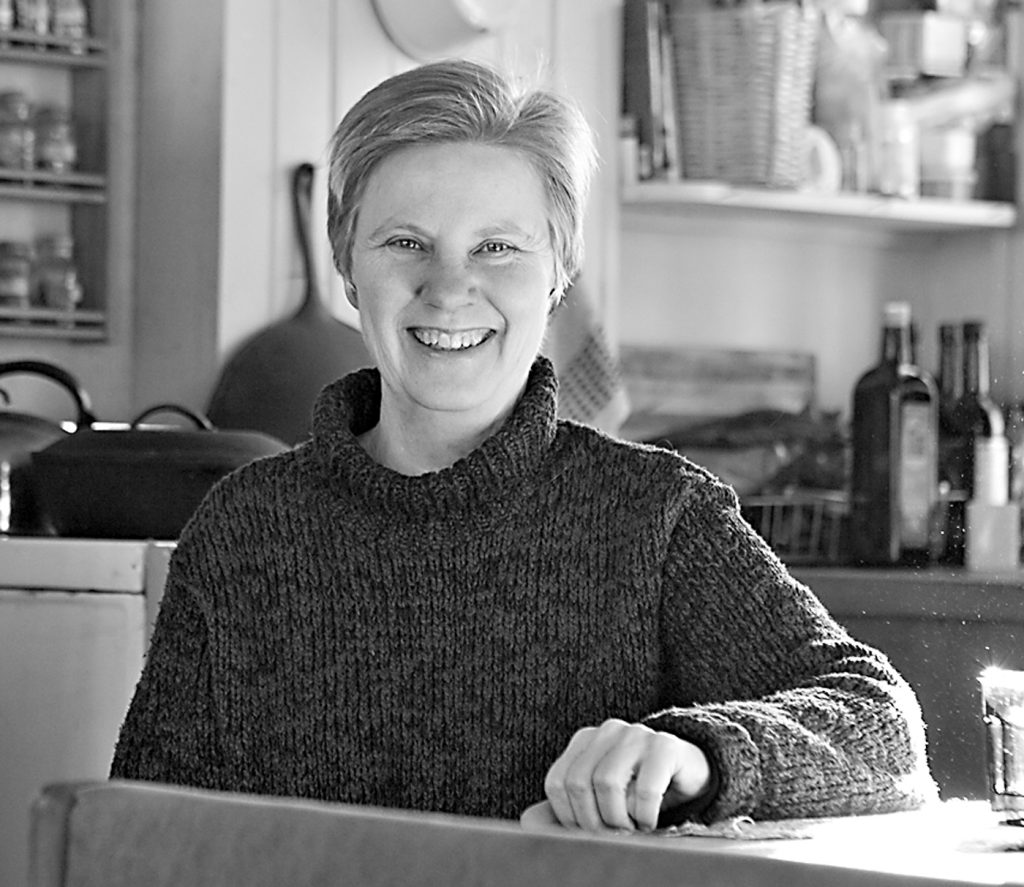 An Iowa-written play about the family farm will premiere in Fairfield on Friday March 1, 2019, at 7:30 p.m., in advance of the 2019 Southeast Iowa Farm Show at the Fairfield Arts and Convention Center on March 2.
Map of My Kingdom, commissioned by Practical Farmers of Iowa and written by Iowa's Poet Laureate Mary Swander, tackles the critical issue of land transition.
It's is an age-old problem, evident in literature from the Bible to King Lear to Willa Cather's novels. Who's going to get the farm?
The one-act drama centers around the fact that a vast amount of farmland in the United States is owned by those over age 65. Some farm owners have made their wishes clear for the future of their property. Others are courting family upheaval by not planning in concrete ways.
In the play, actor Lindsay Bauer takes on the persona of a lawyer and mediator in land transition disputes, and shares stories of how farmers and landowners approach land succession. Some families almost come to blows while struggling to resolve the sale or transfer of their land, dissolving relationships in the process. Others find peaceful solutions that focus not only on the viability of the family, but also of the land.
Land is the thread that binds all of the stories together. "For most farmers I know, owning land means everything," says author Mary Swander.
Map of My Kingdom will resonate with those who have worked through challenging land transfers that include division of the land among siblings, selling out to a neighbor, or attempts to preserve the land's integrity against urban sprawl. The drama will inspire the hesitant and the fearful to start the conversation that cannot wait.
The play runs under one hour. The talk-back post-performance discussion runs about 20 to 30 minutes and will be facilitated by Sally Worley, Executive Director of Practical Farmers of Iowa, a farmer-led group working to equip farmers to build resilient farms and communities.
Fairfield Arts and Convention Executive Director Rustin Lippincott says the Center is excited to add this performance as an opening event to the 2019 5th Annual SE Iowa Farm Show, which takes place at the convention center Saturday, March 2.
"What happens to farm land has a profound effect on local economies," Lippincott says. "An awareness of the need for succession planning before it's too late can be very beneficial for both families and communities."
No admission will be charged. Farm Bureau of Jefferson and Van Buren counties are primary sponsors of the play's premiere in Southeast Iowa. Other sponsors include Sustainable Iowa Land Trust (SILT), Practical Farmers of Iowa, the Sierra Club of Southeast Iowa, the Sustainable Living Coalition, and Seven Roses Inn.
Though the play has been out for five years, Swander noted it has only been performed as far south as Washington, Iowa. Map of My Kingdom has been performed in Washington, DC, for Secretary of Agriculture Tom Vilsack, and in several locations in the northeastern U.S.
Swander says the play continues to grow in popularity and need. "Farmers all over America are aging into retirement years," she says, "many without a plan."
Swander and other troupe members will be on tour at multiple locations in the Pacific Northwest throughout February and early March.
Convention Center board member Jean Greco, who is coordinating the play coming to Fairfield, says Map of My Kingdom is a classic example of performance arts meeting real life. The play is also a fulfillment of the FACC's mission to be in service to the public with thought-provoking entertainment.
"It will be wonderfully illuminating to many viewers, and we hope it sets off a dialogue about hard-to-face issues among farm-owning families," she says.
Greco says she hopes this play can be the start of other plays by Iowa playwrights with a message relevant to FACC audiences. "The Sondheim stage is attracting audiences all over southeast Iowa and beyond, and given our area's strong roots in agriculture, we are the perfect venue for this premiere."