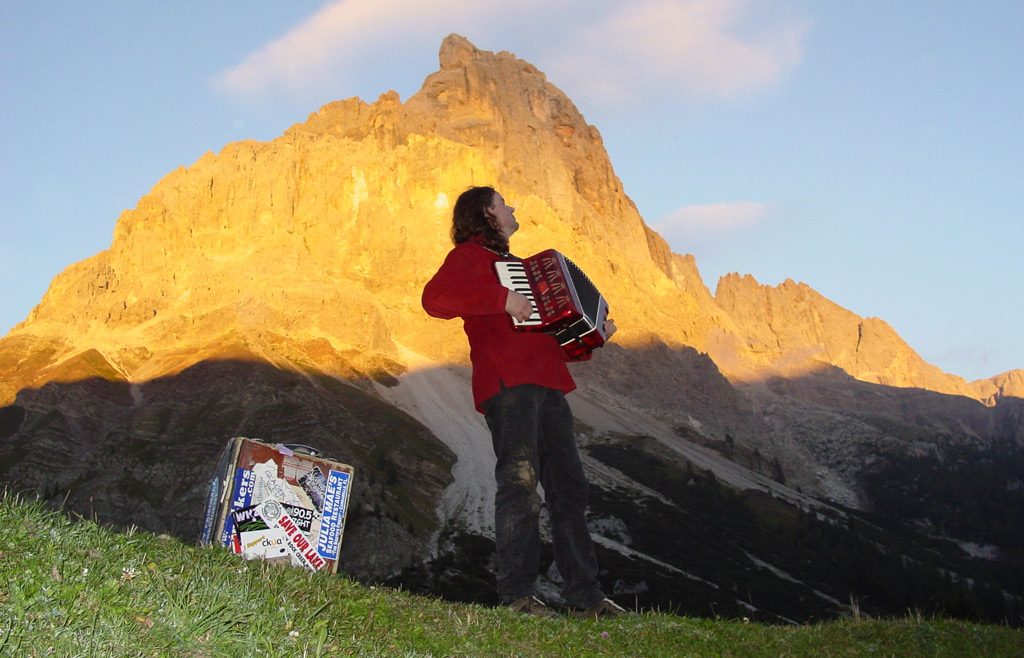 International touring artist and Iowa City homeboy Radoslav Lorković is returning to our corner of the world this weekend with his new European release. On Saturday, February 23, at the Uptown Theatre in Mount Vernon, see a rare solo appearance by a talent whose gift on keyboards enriches the performances and recordings of A-list artists like Ellis Paul, Odetta, Richard Shindell, Susan Werner, Ronny Cox, Ellis, Dave Moore, and Shawn Mullins.
Drawing from a multitude of influences ranging from elegant classical and jazz styles to the rawest, most basic blues, country, and soul, Radoslav Lorković has taken on an unusually broad musical spectrum and refined it into his distinctive piano style. His tenure on the R&B and folk circuits has culminated in critically acclaimed solo recordings and appearances. Since his 2018 record release in Europe, the accolades have been pouring in—in Italian, German, and Croatian!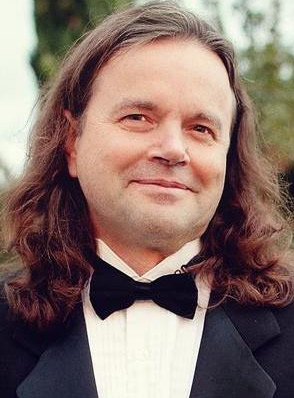 Born in Zagreb, Croatia in 1958, Lorković's initial exposure to music can be attributed to two grandmothers. Antonija, his maternal grandmother, sang Croatian, Slovenian, and Czech folk songs to him since his birth. At age one, he was reported to be singing back on pitch. By age three he was putting on floor shows for his grandfather and friends who would respond by showering him with coins, yelling "pivaj [play] Radoslav pivaj!" During this family time, classical music played constantly due to the influence of his paternal grandmother Melita Lorković, an internationally renowned classical pianist. After this blend of central European musical influences, Radoslav moved to the United States at age six. He had a foothold on a classical music career, but at age fourteen he was sidetracked by a blues scale that a friend taught him, and everything changed.
As a young performer, Lorković cut his teeth in Iowa City with the Cody Jarrett Band and Bo Ramsey, before playing piano for such gifted singer-songwriters as Greg Brown and Richard Shindell. He met Jimmy LaFave during the 1990s and moved to Austin in 2005. Around that time, he also became a valuable sideman to the late blues great Odetta. Odetta, he says, stands alone. "She is by far the best musician I have ever played with. She taught me so much about music, not so much in words, but in gestures, directions, stares, even smiles, and all with her sense of grace."
It's hard to catch up with Lorković. In 2018 he performed on cruise ships filled with his fans, and on tours with Ronny Cox (Deliverance), Ellis Paul, Shawn Mullins, and Chicago's Radio Free Honduras. He is also in great demand as a recording-session musician, both in the U.S. and abroad.
His most recent solo concert in Mount Vernon was eight years ago. Showtime on February 23 is 7:30 p.m.
***
Uptown Theatre is located at 221 First Street NE in Mount Vernon, Iowa. Tickets are available online via Brown Paper Tickets or at the door: $5 Students, $20 Gen. Admission, $50 VIP Seating.          
A LilFest Concert is an intimate concert in a relaxed setting. Bring your own beverages and snacks into the Uptown Theatre with purchase of the Uptown Theatre venue's First St. Community Center Sippy Cup ($5). Reserve an early dinner before the concert at Mount Vernon's Palisades Café, mention LilFest, and receive the evening's LilFest special.