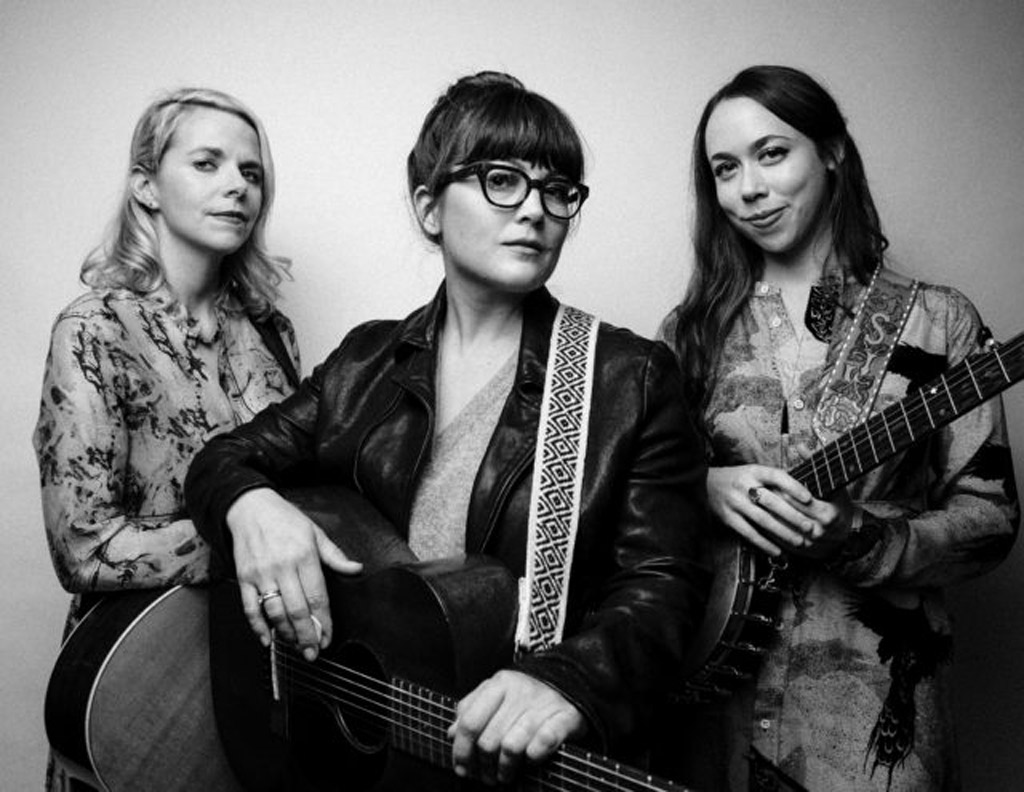 I'm With Her is a band rooted in a rare alchemy: three celebrated songwriters coming together to create music that reveals entirely new possibilities in their distinct and deep-seated talents. Since forming in 2014, Sara Watkins, Sarah Jarosz, and Aoife O'Donovan have imbued their songs with a sharply detailed lyricism, graceful musicianship, and—perhaps most powerfully—mesmerizing harmonies that endlessly reflect their extraordinary chemistry.
Iowa audiences will be flocking to the Englert Theatre in Iowa City on Thursday, February 28, to see the folk supergroup whose 2019 tour includes just a handful stops in the Midwest. Showtime is 8 p.m.
The latest single from I'm With Her, "Call My Name" again shows the strength and vitality of their singular connection. In a departure from the deliberately insular making of their debut album See You Around, the band pursued a new creative approach centered on true collaboration with producer Mike Elizondo (Regina Spektor, Fiona Apple). Recorded at Sound Emporium Studios in Nashville, "Call My Name" finds Elizondo building a hypnotic sonic backdrop, matching the track's quietly urgent beat with the trio's delicate interplay of guitar, Wurlitzer, and fiddle. The result is a song both stark and luminous, perfectly capturing the potent tension within even the most loving relationship.
After years of crossing paths in their intersecting music scenes, Watkins, Jarosz, and O'Donovan founded I'm With Her following an impromptu gig at the Sheridan Opera House in Telluride. Over the coming years they began playing shows and festivals around the world, in addition to taking time out for a number of intensely focused writing sessions. Arriving in early 2018, See You Around quickly drew critical acclaim and ultimately graced best-of-the-year lists from leading outlets like the New York Times, NPR Music, and Paste.
Along with See You Around, 2018 saw the release of multiple singles from I'm With Her, including a remix by Tune-Yards of "Game to Lose," a rendition of Adele's "Send My Love (To Your New Lover)," and a Spotify Session featuring their version of Vampire Weekend's "Hannah Hunt" (a cover that fast became a fan favorite at shows). Nominated for Duo/Group of the Year by the Americana Music Association and Artist of the Year at the International Folk Music Awards, the band has also taken the stage on late-night shows like Jimmy Kimmel Live! and Last Call with Carson Daly. With upcoming U.S. performances including the Ryman Auditorium in Nashville, House of Blues in Boston, The Kennedy Center in Washington DC, and Red Rocks Ampitheatre in Colorado, I'm With Her will soon return to Europe as well as make their debut across Australia.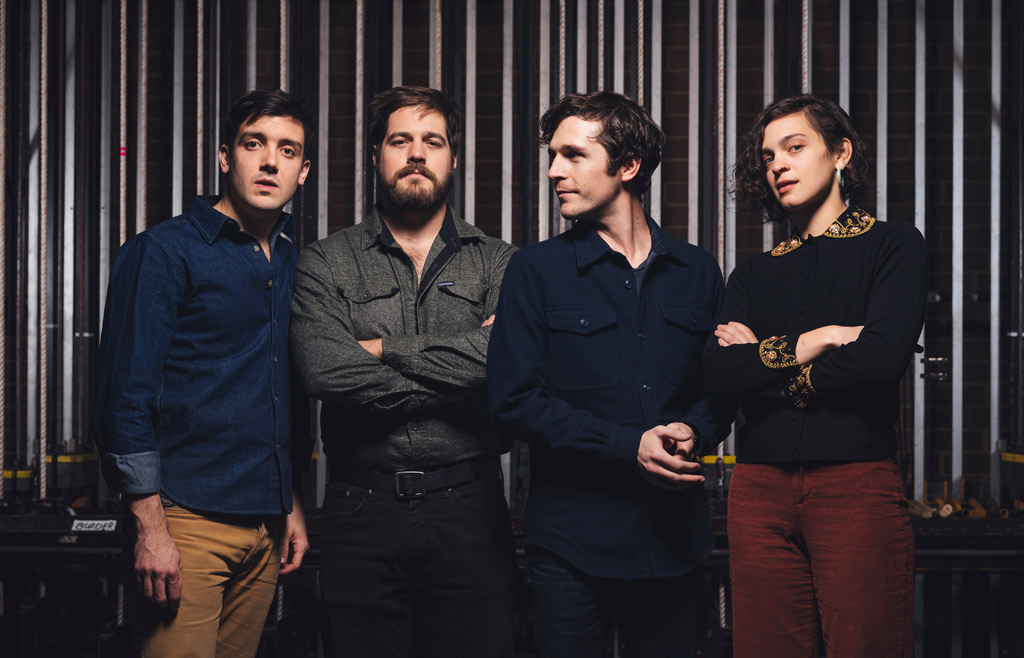 North Carolina's acclaimed indie-Americana darlings, Mipso, will support I'm With Her on their Midwest tour dates. North Carolina's disparate influences gave birth to Mipso's distinctly unique sound, an undeniable union of the historical musical traditions of the rural south and the band's progressive home of Chapel Hill.
Mipso's music melds modern alt-country, tender vocal harmonies, and hints of folk-rock, with a sly and subversive sense of humor. But underneath it all is a genuine and moving passion for the ever-evolving traditions of Americana. With the recent release of the band's fifth album, Edges Run, Mipso continues the complex dance of looking back and moving forward with grace and beauty.
A few tickets are still available for I'm With Her and Mipso on Feb. 28 at Englert.org.