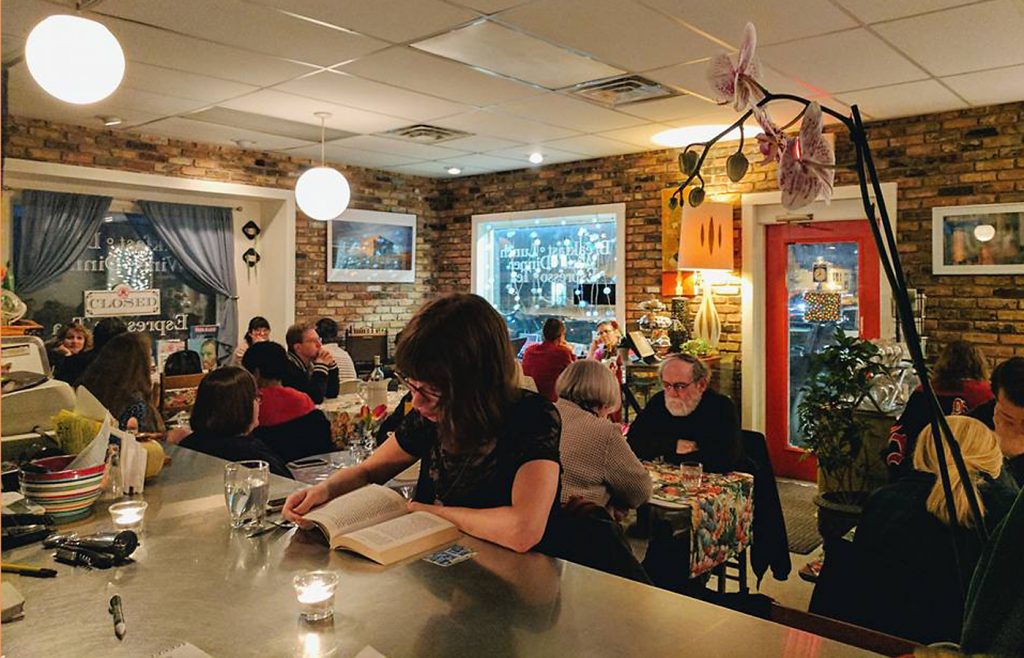 Take a cozy brick-walled space, marinate it in homey, eclectic décor, fold in a warm and welcoming staff, top with homemade locally sourced gourmet dishes, and voilà—you get Leaf Kitchen, Iowa City's popular cafe, now celebrating 12 years in business.
Located at 301½ Kirkwood Avenue, not far from downtown Iowa City, Leaf offers breakfast, lunch, and afternoon tea service. Everything is prepared from scratch by co-owner and head chef Masae Judge, while business partner Harriet Woodford manages the front of house.
Leaf Kitchen is squarely placed at the intersection of good community and great food. Drawing from the co-owners' Asian backgrounds (Masae was born in Tokyo and Harriet in Seoul), Leaf offers a mix of familiar comfort foods and innovative dishes. There are rich, butter-crusted quiches, sweet and savory crepes, homemade granola, and eggs Benedict with delicate lemon hollandaise sauce. Rotating specials can include items such as croque madame, the bulgogi sandwich with marinated beef and homemade kimchi, or gravlax and crumpets with pickled peppers and onions, fresh greens, and Turkish-style poached egg.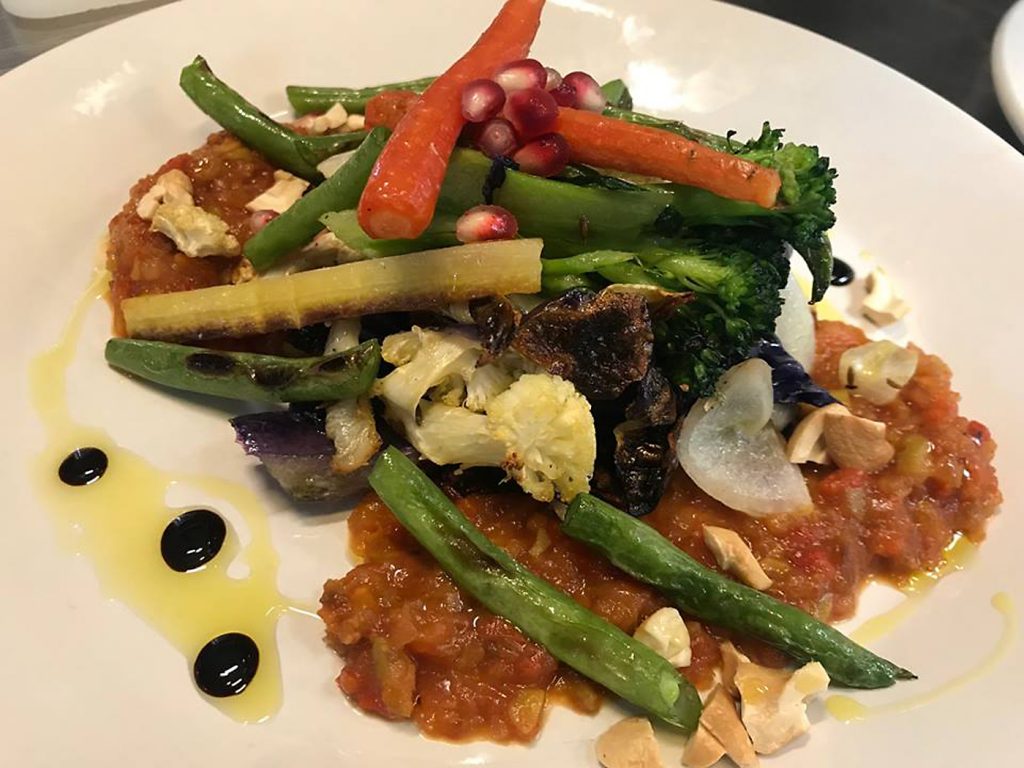 It's not surprising that half of Leaf's customers are regulars who gather at the restaurant's mismatched tables to talk and share a meal, or that a line is often seen snaking out the front door on weekend mornings as people wait for a seat.
Leaf didn't begin as a restaurant but with cookies and a dream. Harriet attended the University of Iowa with Masae's husband, Michael, and when the Judges moved to town to help care for family, the two women decided to bake special butter cookies and sell them at the Iowa City Farmers Market.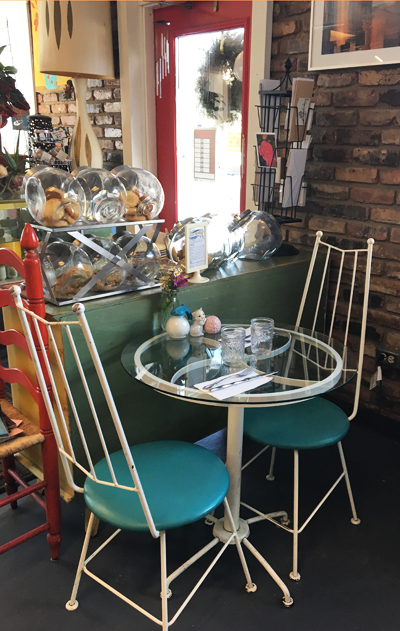 The cookies—including ginger, green tea, mint-leaf chocolate chip, and Asiago—were a hit. When the space on Kirkwood Avenue became available, Harriet and Masae signed a lease with the intention of creating a carry-out location to sell their cookies, teas, and other foods.
There was only one problem: once people picked up their food, they didn't want to leave. They'd stand around and talk, and some of that talk centered around encouraging Harriet and Masae to open a restaurant. So they did, and for two years, they embraced a full schedule of breakfast, lunch, and dinner, working from early morning until late at night.
While Masae and Harriet were happy for their success, they also knew it was important to balance their personal and work lives. So around 2010, they scaled down their hours to serve food only until early afternoon.
"People ask us, 'Why don't you expand?' but our priority has never been to have a franchise-like restaurant," Harriet says. "We want our customers to feel like guests in our home, like they're family." Masae's philosophy is that she'll never serve anything she wouldn't eat herself, so they keep their menu to a single page that emphasizes quality over quantity.
At Leaf, nothing is frozen or premade. Everything is fresh and prepared to order, whether made from locally sourced vegetables (some from Harriet's and Masae's home gardens) or from small area farming collectives (including eggs from Mennonite farms in Kalona). There are always vegetarian options, including fresh soups, signature cookies, and Leaf's own gluten-free bread.
Afternoon Tea is a lovely tradition at Leaf Kitchen that includes savory and sweet finger foods. "Tea allows you to savor your time with friends, which is really what Leaf is all about," Harriet says. "In times like these, we're always rushed to eat—people are always on the go. But what they really crave is a chance to slow down, to enjoy good food, and to connect with community."
Leaf Kitchen kindly shared one of their signature recipes with us.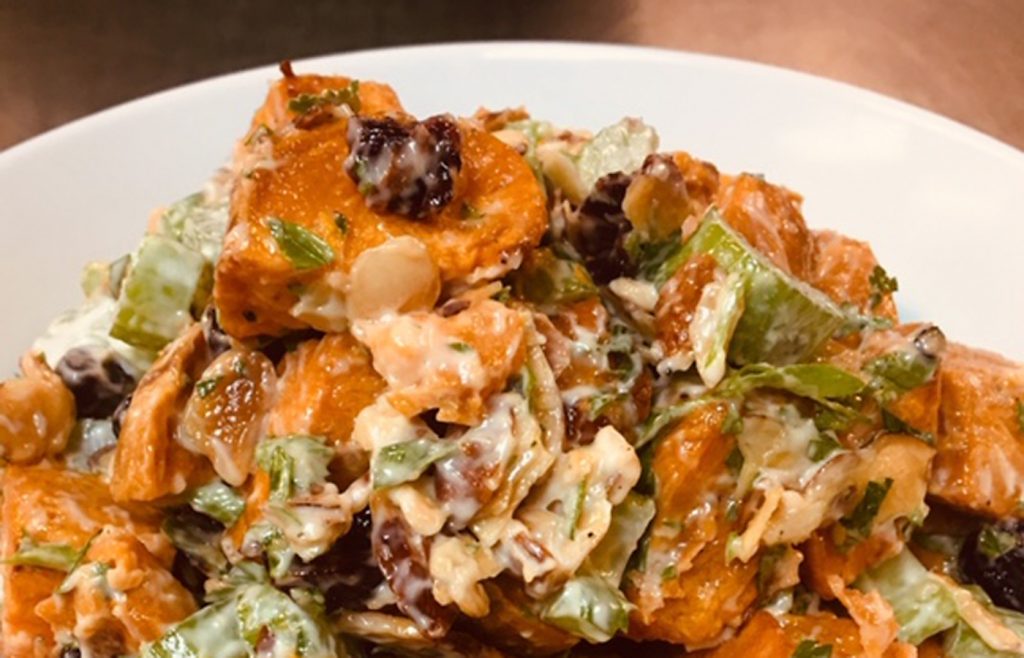 Roasted Sweet Potato Salad
2 lbs. sweet potatoes, peeled and chopped into 1″ cubes
3 celery stalks, chopped
½ c. dried cranberries
½ c. toasted almonds, pecans, or walnuts
½ c. mayonnaise
Handful of chopped parsley
Handful of chopped scallion
Salt & pepper to taste
Olive oil
½ c. chopped crispy bacon, optional
½ tsp. of orange zest, optional
Preheat oven to 400 degrees.
Toss the sweet potato cubes in a bowl with salt, pepper and olive oil, then transfer them to a sheet pan. Roast until tender, or when you can jab a fork into them.
Cool the sweet potatoes. Add the rest of the ingredients and toss gently.
Leaf Kitchen is open Wednesday through Sunday. Wednesday–Friday hours are 8:30 a.m.–11 a.m. for breakfast, 11 a.m.–2 p.m. for lunch. Saturday & Sunday hours are 8 a.m.–2 p.m. for All-Day Breakfast. Afternoon Tea is available Weds. through Sunday 2:00–3:30 p.m. but please call first to reserve.