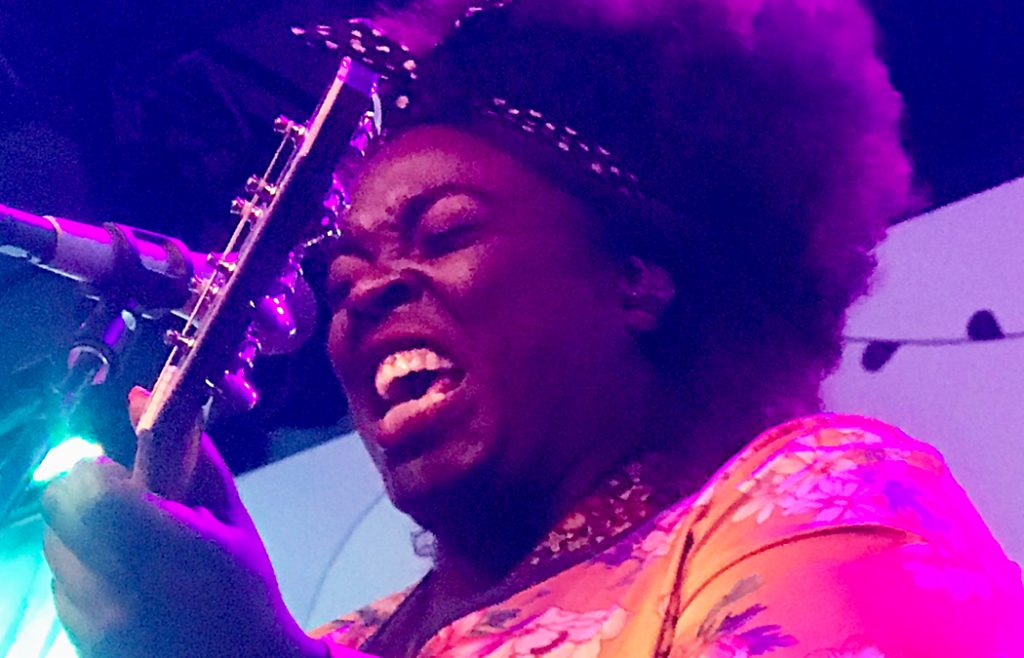 So much happened during the nine-day, multiheaded monster known as the 2019 South by Southwest Conference & Festivals (SXSW) that it's hard to summarize without sounding tedious. Suffice it to say it was a wonderful carnival in which one could learn the latest thinking on a variety of contemporary topics and be immersed in all kinds of creative endeavors.
With so much to do and see, it was clear that no two people would have the same experience. Here's my take on the event.
Techies vs. Artists
One prominent theme at this year's SXSW was the tension between the techies and the artists. This was best exemplified in the Sony Wow Studio, a huge exhibit of cutting-edge projects and prototypes that invited interaction with robots, virtual reality, and artificial intelligence. Sony's goal was to have their products deliver "kando"—i.e., experiences that resonate at an emotional level.
At the other end of the spectrum was keynote speaker T Bone Burnett. The Oscar and Grammy Award-winning record producer warned that people were becoming slaves to "digital gangsters." He cited Marshall McLuhan's warning that the electronic universe was a "blatant manifestation of the Antichrist, and that Satan is a very great electric engineer." The goal of art, Burnett insisted, is to create conscience.
Indeed, most of the speakers espoused Sony's point of view. They demonstrated how artists could use new technologies to generate innovative work. On the other side, a significant number of musicians purposely downplayed their reliance on high-tech equipment, poking fun at auto-tune and other tools that detract from authentic experience.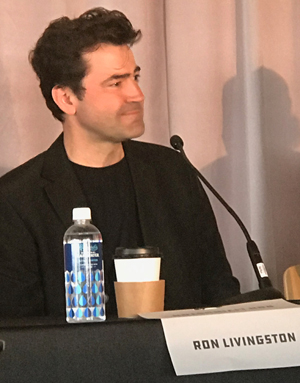 In the middle were the movie makers, who have now found it easier to make and distribute their wares. Former Cedar Rapids/Marion resident Ron Livingston, star of the cult film Office Space, praised Netflix and other streaming companies for making shows available to the masses.
"Growing up in Eastern Iowa, I had no access to art films in theaters," he said. He credited Blockbuster "for saving his life" and acknowledged the Bijou in Iowa City for introducing him to what films could be.
SXSW has been a place where experimental films using the latest technologies can show off. In the past, most virtual reality (VR) products were either games or travelogues. This year creators used VR to tell both ordinary and imaginary stories. The most affecting of these was the Argentinian film 4 Feet: Blind Date, a romantic comedy about a wheelchair-bound 18-year-old anxious to explore her sexuality. Viewers were put in a wheelchair and told they could only move their heads to experience the movie.
Politics
The SXSW track called Cities, Government and Politics played a more prominent role this year, with a larger number of political figures and candidates giving talks. Generating the greatest interest was New York Representative Alexandria Ocasio-Cortez. Other notable speakers included the Democratic nominee for Governor of Georgia, Stacy Abrams, and former Republican Governor of Ohio John Kasich. A host of others discussed the future of America, including former Speaker of the House John Boehner, who was there to advocate for the national legalization of marijuana.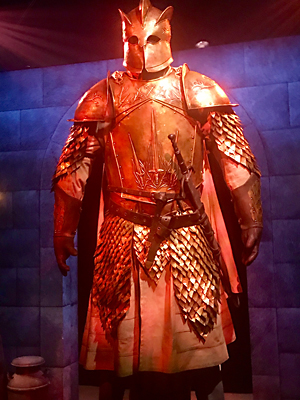 Immersive Experiences
The breadth of immersive experiences continued to expand at SXSW this year. Two of the biggest were HBO's "Bleed for the Throne" that incorporated sets and actors from Game of Thrones to get people to donate blood to the Red Cross, and Amazon Prime's "Good Omens: Garden of Earthly Delights," based on a novel by Terry Pratchett and Neil Gaiman. In an inspiring talk about the fantastical world he created, Gaiman said that "fiction has an obligation to be convincing, reality does not."
Comedy
The comedy portion of SXSW also continued to expand, with sessions by Trevor Noah and the Daily Show team, as well as performances by Abbi Jacobson, Todd Barry, and Roy Wood Jr. Henry Winkler and Pamela Adlon warmly and intimately discussed their approach to acting and how they use past experiences for inspiration. In a mentoring seminar, Henry Winkler mimicked his Emmy-winning role on the HBO comedy Barry as he coached promising young actors.
Music
And then there was the music—the raison d'etre for SXSW. Many of the acts appeared at more than one event, and several played more than once a day. This was certainly true of Yola, the biggest buzz act of the festival. The UK artist wowed crowds at a variety of venues, from indoor daytime radio station stages to Willie Nelson's outdoor ranch. The country soul singer electrified audiences with her strong vocals and charismatic presence.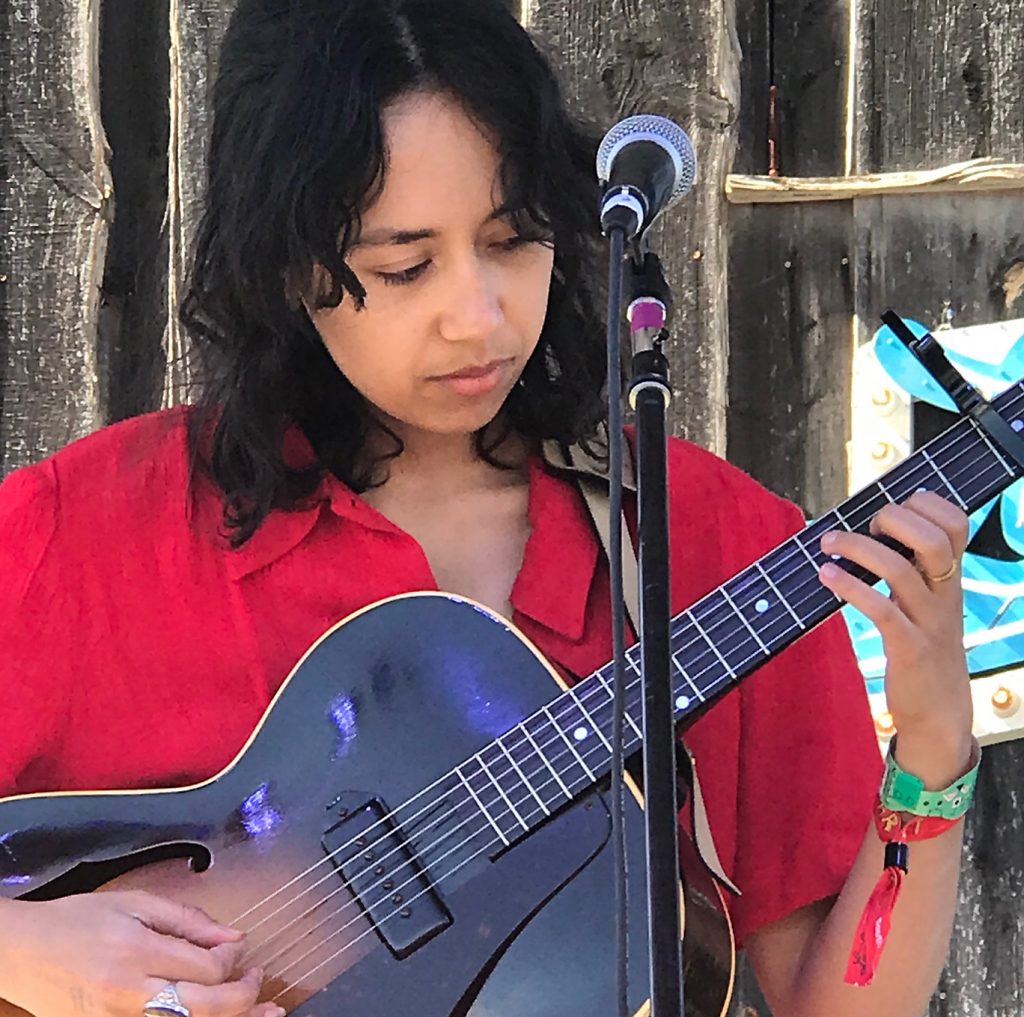 Speaking of Willie Nelson's ranch, his Luck Reunion party featured many SXSW veterans, including Low Cut Connie, Courtney Marie Andrews, and Hayes Carll, all of whom gave amazing concerts. One SXSW newcomer at Luck was Portland, Oregon singer-songwriter Haley Heynderickx. Her introspective lyrics and intimate tone proved a potent tonic at the large gathering, reminding the audience of the simple power of song. She graced the stage curated by the legendary Mavis Staples, who brought out other performers, including Nathaniel Rateliff, during her formidable set.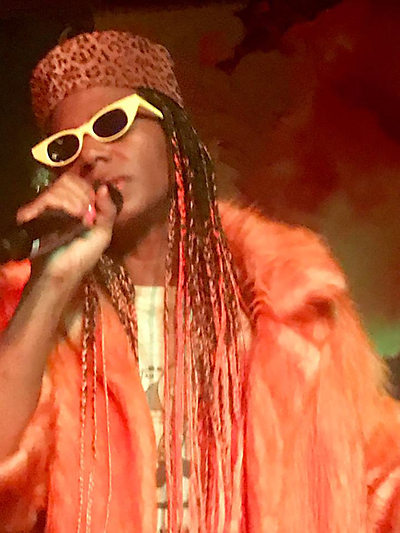 SXSW is known for its eclecticism, and the variety of top-notch musicians reflected this in the best possible way. An international array of female singer-songwriters gave great performances. Among them were Austin's Molly Burch, Nashville's Katie Pruitt, Philadelphia's Santigold, Mexico's Ximena Sariñana, Canada's Taylor Janzen, Northern Ireland's Jealous of the Birds and SOAK, and Australia's Angie McMahon.
In addition, there were the amazing jazz stylings of London's The Comet is Coming, the Aussie sunshine pop of Quivers, the alt-Americana of Kenya's J.S. Ondara, the straight-ahead rock of Phoenix's Jared & The Mill, and the New Orleans R&B of John the Martyr.
Austin's own musicians included the piano-playing songster Robert Ellis, the indie pop-rockers Wild Child, and the R&B soulsters Black Pumas. All of these performers kicked serious butt.
SXSW serves as the matrix from which so much good music emerges. Expect to see and hear from the aforementioned acts in the future.