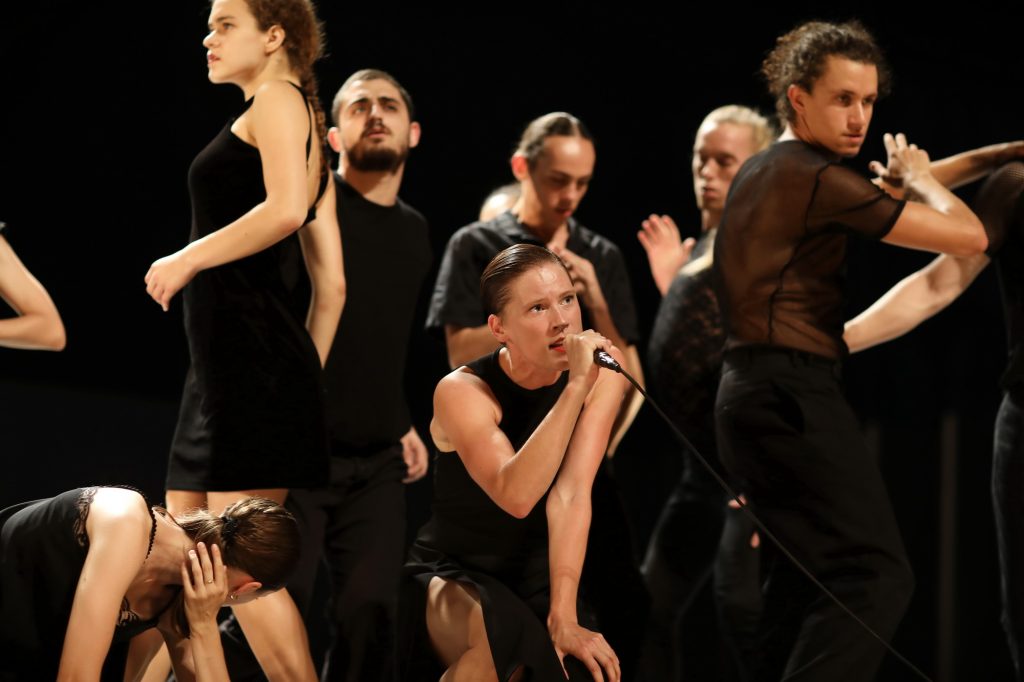 Under the artistic direction of choreographer Ohad Naharin, Israel's Batsheva Dance Company has built a global reputation for excellence. Employing Naharin's movement language—known as "Gaga"—the company stands apart from other modern dance companies, offering a singular and arresting approach to choreography and individual movement.
On Friday, April 12, in its first Hancher appearance since 2006, Batsheva Dance Company will perform Venezuela, a "work emblematic of Naharin's curiosity and ongoing search for new challenges" (Haaretz).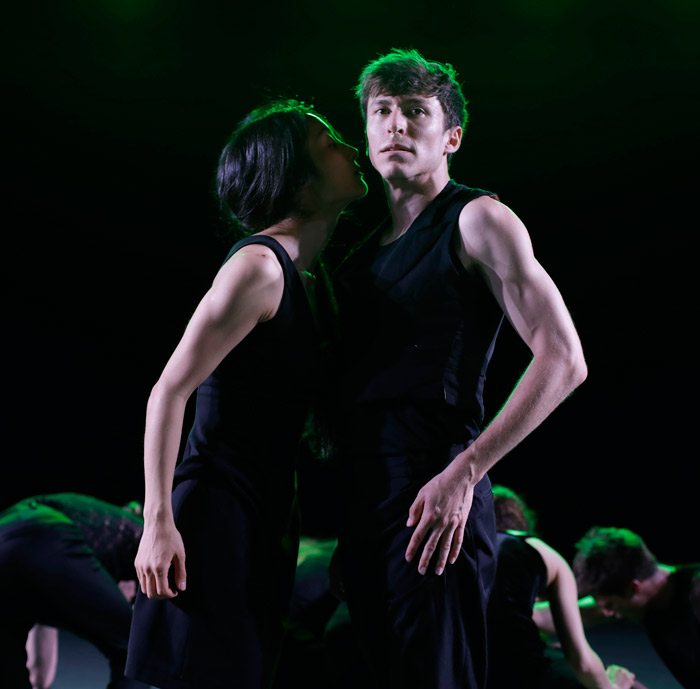 Born in 1952 in Mizra, Israel, Ohad Naharin's mother is a choreographer, dance teacher, and Feldenkrais instructor, and his father was an actor and psychologist. He joined Batsheva Dance Company in 1974 despite having little formal training. During his first year, guest choreographer Martha Graham invited him to join her own company in New York. Between 1975 and 1976, Naharin studied at the School of American Ballet and the Juilliard School, and with Maggie Black and David Howard. He then joined Maurice Béjart's Ballet du XXe Siecle in Brussels for one season.
Naharin returned to New York in 1979 and made his choreographic debut at the Kazuko Hirabayshi studio the following year. From 1980 until 1990, Naharin presented works in New York and abroad, including pieces for Batsheva Dance Company, the Kibbutz Contemporary Dance Company, and Nederlands Dans Theater. At the same time, he worked with his first wife, Mari Kajiwara, and a group of dancers in New York. Naharin and Kajiwara continued to work together until she died from cancer in 2001.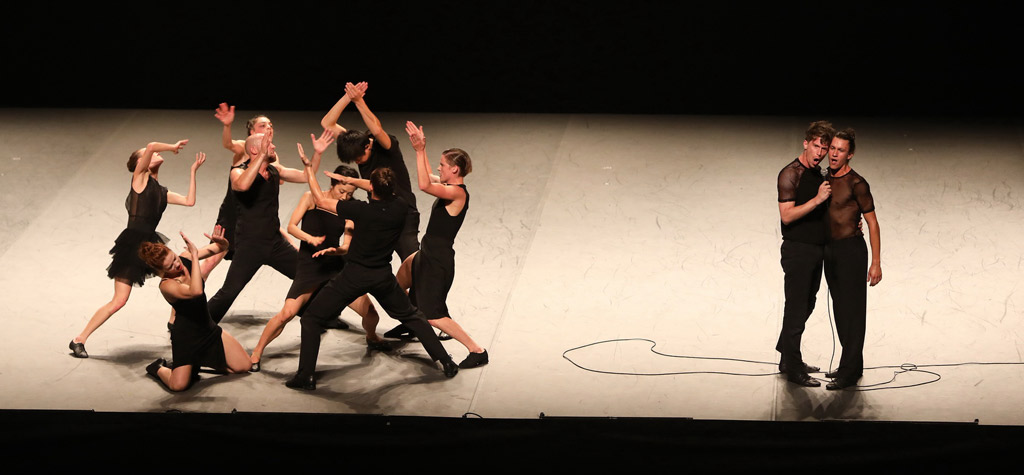 In 1990, Naharin was appointed Artistic Director of Batsheva Dance Company, and in the same year established the company's junior division, Batsheva—the Young Ensemble. He has since created over thirty works for both companies. Naharin stepped down as Artistic Director in 2018, but continues to serve as the Company's House Choreographer.
In addition to his stage work, Naharin also developed Gaga, an innovative movement language based on research into heightening sensation and imagination, becoming aware of form, finding new movement habits, and going beyond familiar limits. Gaga is the daily training of Batsheva's dancers and has spread globally among both dancers and non-dancers.
"Gaga challenges multi-layer tasks. We are aware of the connection between effort and pleasure, we are aware of the distance between our body parts, we are aware of the friction between flesh and bones, we sense the weight of our body parts, yet our form is not shaped by gravity… we are aware of where we hold unnecessary tension, we let go only to bring life and efficient movement to where we let go . . .
"We are turning on the volume of listening to our body, we appreciate small gestures, we are measuring and playing with the texture of our flesh and skin, we might be silly, we can laugh at ourselves. We connect to the sense of 'plenty of time,' especially when we move fast. We discover both the animal that we are and the power of our imagination . . .
"We learn to connect to groove even when there is no music. We are aware of people in the room and we realize that we are not at the center of it all . . . We become available . . . " —Ohad Naharin
For tickets to see Batsheva on April 12 at 7:30 p.m., call 1-800-HANCHER or reserve online.