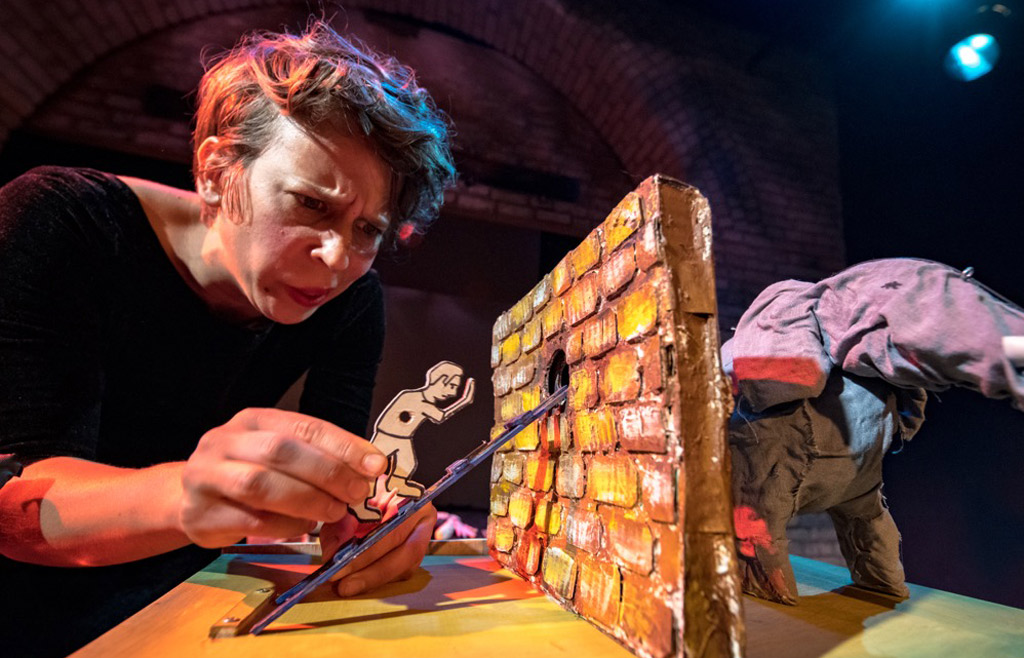 Puppet theater fans of all ages will be trekking to West Liberty to see some highly inventive original theatrical pieces at Owl Glass Puppetry Center on April 12 & 13. Eulenspiegel Puppets' artist in residence Liz Schachterle—performing under the name Liz Howls—is bringing two of her whimsical shows to town, one for families and one for adults. The Minneapolis-based artist has been performing and creating original puppet theater for over 15 years.
Music Box, written with an adult audience in mind, is a poetic tale following the journey of a woman who seeks to fix what has been broken. Multiple attempts to repair her old music box causes her to dig deeper and deeper into her past to find what she has buried.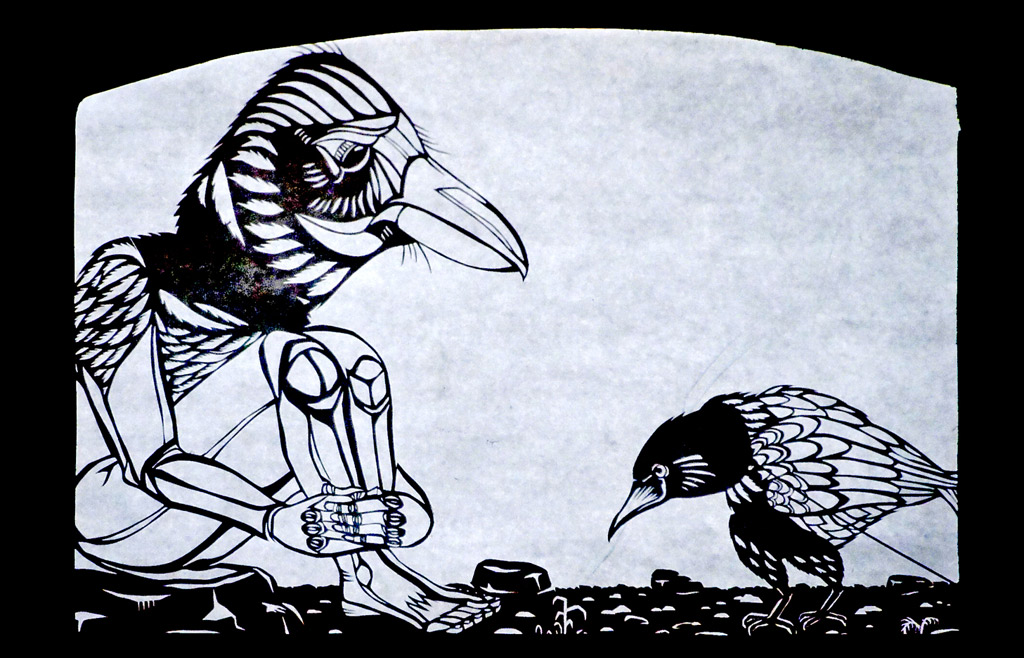 Described as "powerful dark nostalgia," Liz Howls performs this one-woman show using object puppetry, a miniature rod marionette, and a shadow cranky—with a haunting musical score. This piece was created with funding from a 2016 Jim Henson Foundation project grant. Liz recently performed this piece at the New Orleans Giant Puppet Festival.
The show is about 45 minutes long, but Monica Leo of Eulenspiegel Puppets would love for you to stick around. "We're inviting people to stay and chat and nibble after the show," she says. See Music Box on Friday, April 12, at 8 p.m.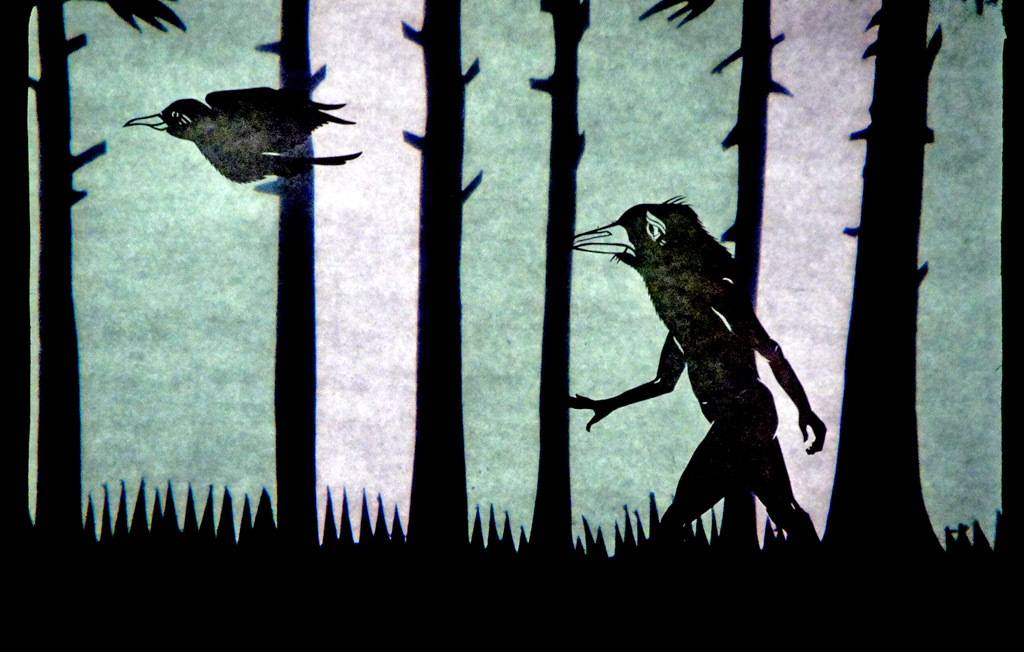 On Saturday, April 13th, bring the kids to see the Liz Howls Family Show: Short Stories in Miniature.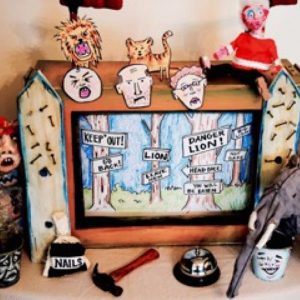 Comprising three short fables for all ages, Liz uses miniature handmade puppets and her odd yet silly sense of humor to keep the whole family in stitches. The show is both fun and sentimental, and reminds us of ancient lessons that still apply today. Guess along, clap along, sing along, and laugh along with Short Stories in Miniature, performed at 11 a.m. and 2 p.m.
The show is only 30 minutes, but stick around! "I love showing people all the tricks and the puppets afterwards so people are definitely encouraged to come up to the stage after the show," says Liz.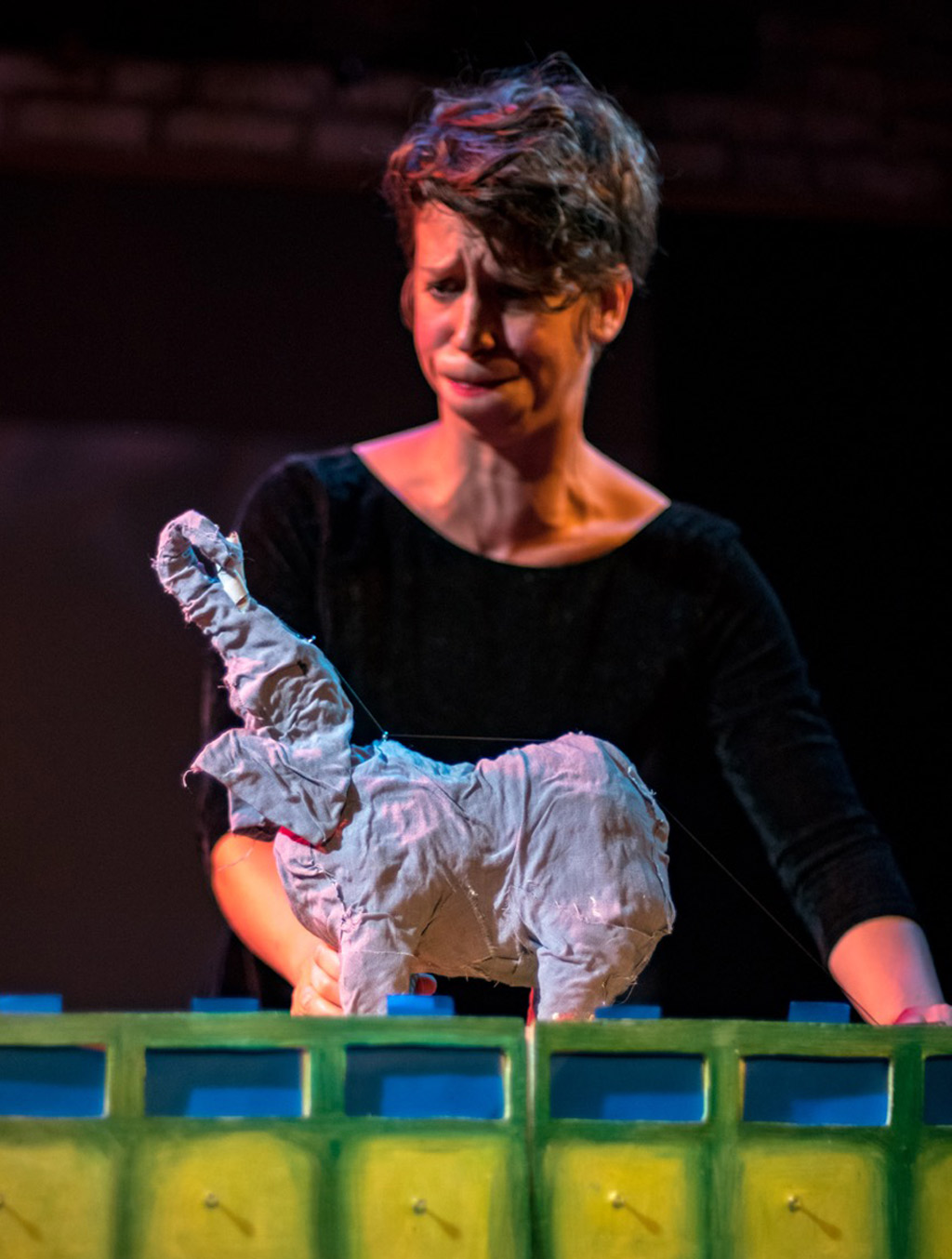 Liz Howls describes herself as a visual artist, performer, puppeteer, paper cut artist, director, animator, illustrator, baker, sewer, sculptor, teacher . . . the list goes on. "I've built and performed just about every type of puppet," Liz says, "both traditional in the form and untraditional." Her work is at once childlike and poetic. Picture in your mind "live animation that is both sweet and dark."
Tickets for the adult show are $10; the family show is $5. To reserve tickets in advance, visit Eulenspiegel's website, and click the donate button at the bottom of the page. Owl Glass Puppetry Center is located at 319 N. Calhoun St. in West Liberty. (319)-627-2487.