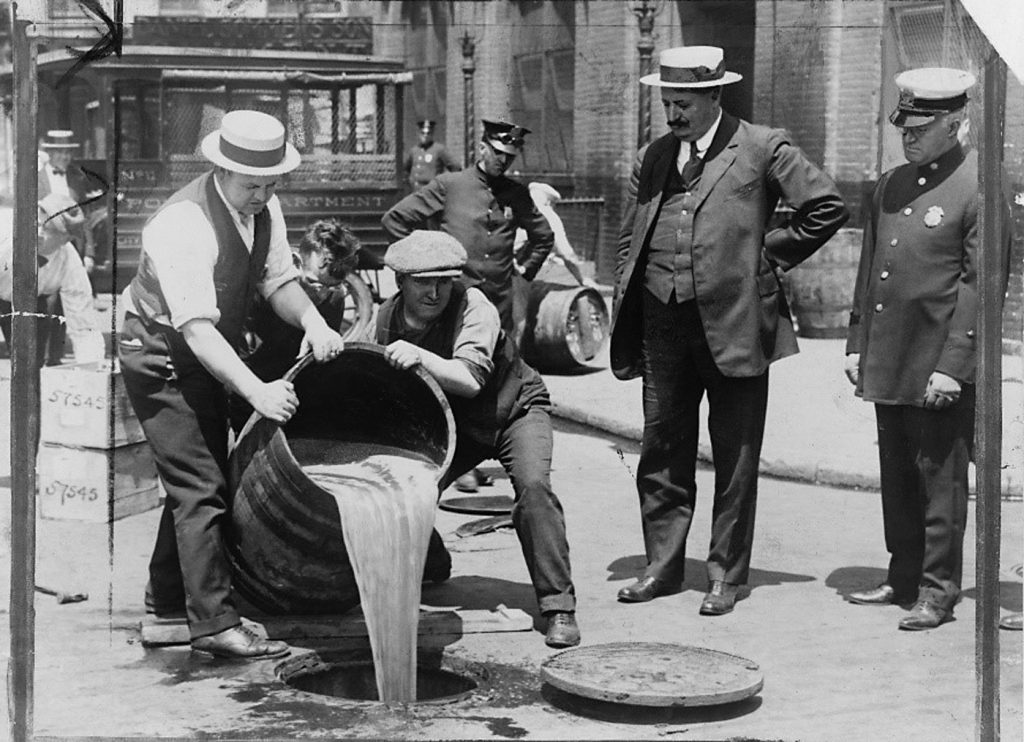 As one of three key prohibition states, Iowa banned liquor in 1916, four years before the 18th Amendment went into effect in 1920, prohibiting anyone from selling, manufacturing, importing, or exporting liquor. The ban spawned a whole new industry of bootleggers, and Iowans were among some of the first moonshiners.
Iowa historian Linda McCann, author of Prohibition in Eastern Iowa, will present a talk on that wild era on Thursday, May 2, at the Muscatine Art Center.
Prohibition brought a host of illegal and dangerous activities to the state as Iowans became some of the first bootleggers. Iowans had easy access to corn, a key ingredient in alcohol, helping to make their illegal operations profitable. For some Iowans, dropping corn prices pushed them into bootlegging just to support their families.
To tell the story of Prohibition in eastern Iowa, McCann interviewed the children of bootleggers and moonshiners. Some of her interviewees were eager to talk, while others warned her to forget their names and pretend she never spoke to them. Although a century has passed since Iowa became a dry state, the subject of Prohibition can still touch a nerve.
Prohibition began as an effort to "cure" society of alcoholism, family violence, and saloon-based political corruption. Supporters, who called themselves "drys," thought banning liquor would be a victory for public morals and overall health. The movement gained momentum through a national grassroots group called the Woman's Christian Temperance Union, and then the Anti-Saloon League. Prohibition won traction in the last years of WWI, and by January 1919, the amendment was ratified, with full Prohibition in effect in January 1920. Prohibition did not end until the passing of the 21st Amendment in 1933.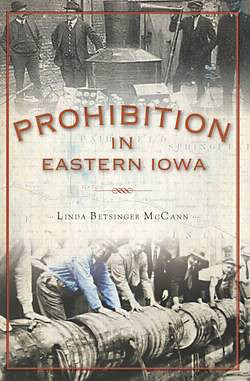 McCann is best known for the book series Lost Towns about communities that have disappeared along the Cedar River Valley. As she toured eastern Iowan communities to present the series, she found that many young people didn't know much about Prohibition. Her book Prohibition in Eastern Iowa was published in 2014. Copies of the book will be available for purchase following her presentation on May 2nd from 5:30 to 6:45 p.m.
McCann's most recent book, Prisoners of War in Iowa, will also be available.
In the fall of 2022, the Muscatine Art Center will host the National Endowment for the Humanities exhibit, "Spirited: Prohibition in America."
Admission to this program is free and open to the public. The Muscatine Art Center is located at 1314 Mulberry Avenue, Muscatine, Iowa. Hours are Tuesday through Friday from 10:00 a.m. to 5:00 p.m., Thursday evenings until 7:00 p.m., and Saturday and Sunday from 1:00 to 5:00 p.m. Admission is free. Donations are appreciated. Visit www.muscatineartcenter.org for more information about programs and events and to download a class brochure.