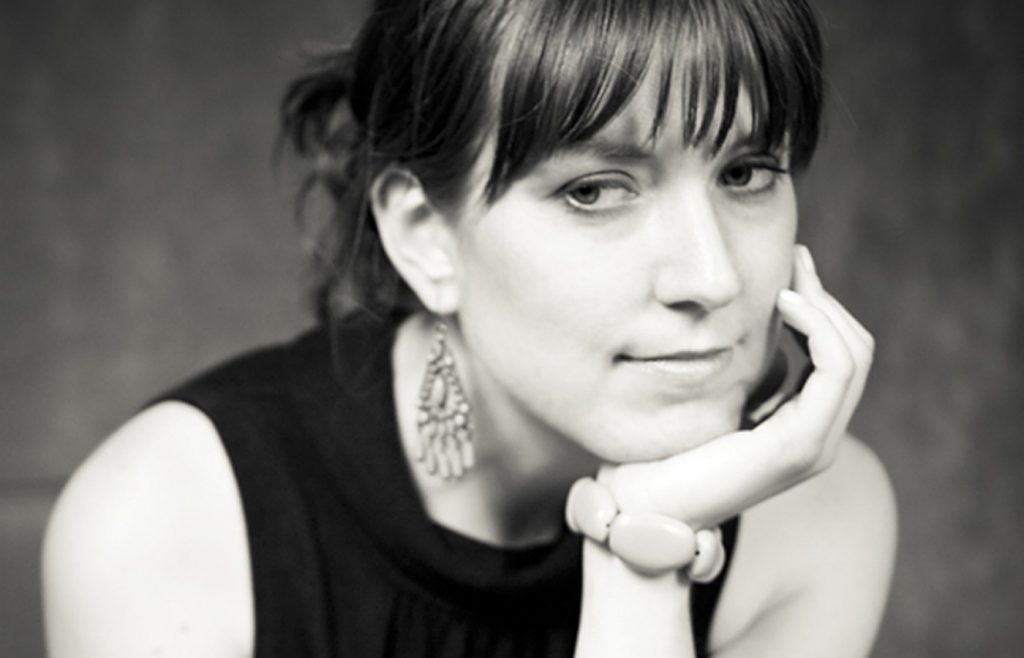 "Keri Johnsrud is largely about finding the unexpected in the familiar. The bright shimmer of her voice, a crystalline instrument of deceptive simple beauty, defies the depth of her artistry." —JazzTimes
Keri Johnsrud is a fresh and appealing jazz singer with a quietly expressive voice and a deep understanding of lyric interpretation. She's an important member of the jazz community with over 15 years of headlining appearances at some of the nation's top venues, including Chicago's historic Green Mill and the Jazz Showcase, the Kitano and Cornelia Street Cafe in New York City, and Churchill Grounds and Velvet Note in Atlanta. Keri regularly tours the U.S. with her own group and lends her voice to several Chicago ensembles as well, including the critically acclaimed Shawn Maxwell's Alliance.
Johnsrud is not only a skilled interpreter of the American Songbook, she's also a talented lyricist and composer. Her highly regarded 2015 recording, This Side of Morning, consisting entirely of original tunes, was featured in the independent film Thank You a Lot.
"There was no mistaking the warmth of her instrument, the radiance of her tone or the buoyancy of her approach to swing rhythm." —Howard Reich, Chicago Tribune
For her latest record, Keri collaborated with Grammy-nominated pianist Kevin Bales to release Beyond the Neighborhood: The Music of Fred Rogers, which was selected as a Top 10 Jazz Album of 2018 by Cadence Magazine, All About Jazz, and WDCB 90.9, and was included in the NPR Jazz Critics Poll.
Johnsrud and Bales have succeeded in reimagining and rearranging the music that has been heard by numerous generations on the beloved children's television program Mister Rogers' Neighborhood. The songs, which up until now were specifically tailored for a child's ear, are now presented as reinvented gems that are wise and wistful, simple but not simplistic, and even, in some cases, a bit sultry. In this collection, Mister Rogers' songs not only relate to adults; they seem to have been written for adults in the first place.
Don't miss the Keri Johnsrud & Kevin Bales Quartet at Café Paradiso on Saturday, April 27, 8 p.m. Tickets are $10 in advance (cafeparadiso.net or at Paradiso), $12 at the show.