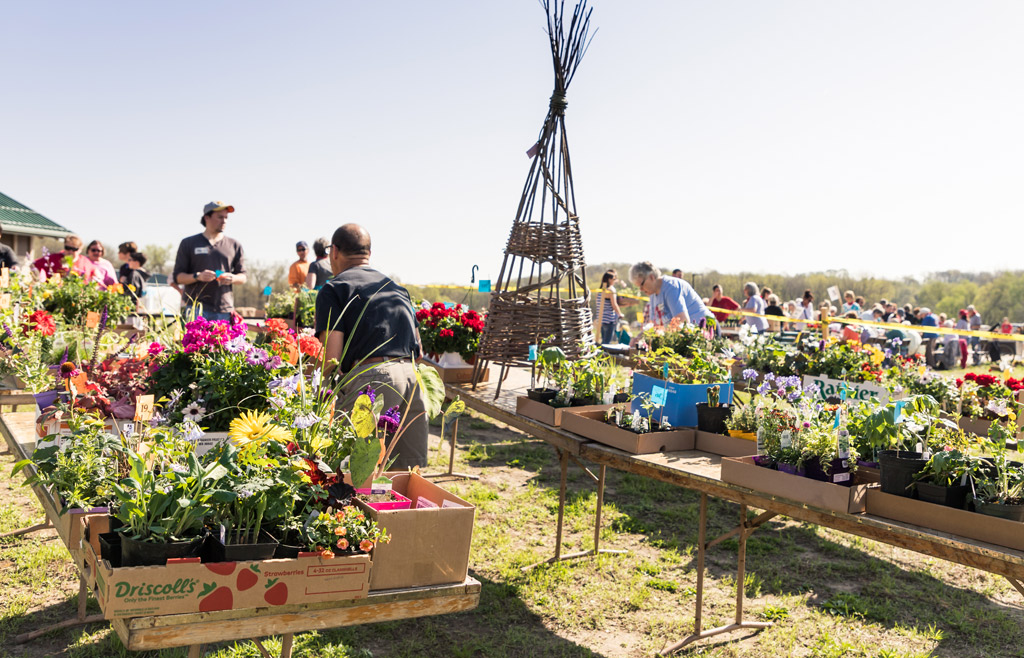 Yes, we know that parts of Iowa recently had snow, but we just about can't stand it anymore. We are planting anyway.
If you've got the itch, too, but can't bring yourself to shop from the barely-cared-for, chemically treated selection at your local mega-chain superstore, this week in Eastern Iowa features a handful of unique events to satisfy your urge for growing things. Think: organic herbs, heirloom vegetable seedlings, and native flowers.
First off, check the vendors at your local farmers' market. It's opening week for most! But if you're up for a different kind of adventure, try these:
Indian Creek Nature Center's Spring Plant & Art Sale
Indian Creek Nature Center is holding its Spring Plant & Art Sale on Saturday, May 4, 2019, from 9 a.m. to noon at the Amazing Space campus, 5300 Otis Road SE in Cedar Rapids.
The Spring Plant & Art Sale, hosted annually by the Friends of the Nature Center, features a variety of native plants that members of the group dig by hand, including a variety of beautiful wildflowers, prairie plants, hostas, geraniums, and much more.
More than 20 vendors will be on site with an assortment of items available for purchase, including plants, herbs, garden accessories, home products, art, and more. Gardening experts will be on hand to answer questions about which plants could work best for you. And new this year, ICNC is introducing the "Potting Shed" on the patio, where shoppers will find gently used garden items, accessories, and tools for sale.
Butterfly milkweed will also be available to take home and plant in preparation for ICNC's  Monarch Festival (July 13), where you can adopt a monarch caterpillar.
There is no cost to attend the Spring Plant & Art Sale, and proceeds support the Nature Center's ability to provide environmental education programming to thousands of children each year. For more information, call (319) 362-0664.
Heirloom Plant Sale at Seed Savers Exchange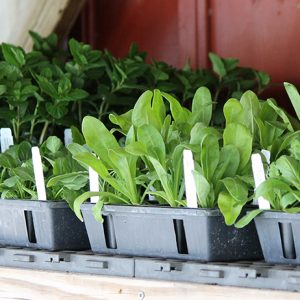 Discover rare heirlooms, storied varieties, and beloved favorites to plant in your own garden at the Seed Savers Exchange annual Heirloom Plant Sale. This kickoff event for spring transplant sales takes place on Saturday, May 4, from 9 a.m.–5 p.m. at the Lillian Goldman Visitors Center, 3074 North Winn Road, in Decorah.
Choose from flowers (and flower baskets), herbs, prairie plants, fruit trees, berries, greens, potatoes, onions, eggplants, tomatoes, peppers, asparagus, rhubarb, horseradish, hops, and more. Plant purchases support SSE's mission to "keep heirloom varieties where they belong—in our gardens and on our tables, for generations to come." For more information, call (583) 382-5990.
Big Grove for Good: Friends of Hickory Hill Park Plant Sale
Big Grove Brewery hosts a benefit plant sale for Hickory Hill Park on Tuesday night, May 7, from 5–8 p.m. at 1225 S. Gilbert Street in Iowa City. Find beautiful milkweeds and other native plants ideally suited to the Iowa landscape and climate. Collect native plants for your garden and stay for dinner; 10% of food and drink sales from 5–8 p.m. will go directly to Friends of Hickory Hill Park, supporting park trail work, prairie restoration, bridge repair, and more.
The Big Grove for Good event gets you "early access" to the annual Friends of Hickory Hill Park Plant Sale, officially taking place on Saturday and Sunday, May 18–19, at the Bloomington Street entrance to Hickory Hill Park in Iowa City. Friends of Hickory Hill Park is dedicated to preserving Hickory Hill Park as a natural sanctuary within an urban environment.
Des Moines Downtown Farmers' Market
The biggest farmers' market in the state officially reopens outdoors on Saturday, May 4, in the Historic Courthouse District, downtown Des Moines.
Food, produce, arts, and crafts aside, the Des Moines Farmers' Market is also a destination spot for green thumbs. Shop from a variety of vendors bringing goodies from local greenhouses, nurseries, and farms. Find veggie seedling, herbs, perennials, annuals, ornamental grasses, succulents, and even bonsai.
The market is open from 8 a.m.–noon. Beat the crowds and come early!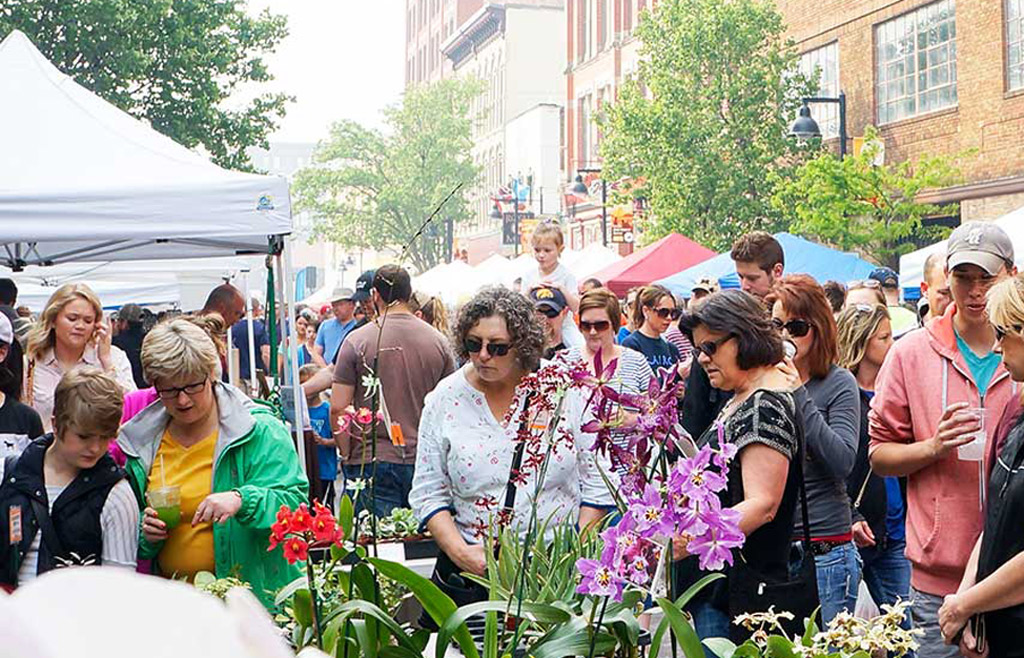 If you're Des Moines-bound, make a day of it and head to Cowles Commons—just a stone's throw from the market—for the 3rd Annual Coffee & Donut Festival from 8 a.m.–3 p.m. at 400 Locust Street. Enjoy some smooth brews and all things donut (donut-eating contests, Jelly Donut Wrestling, Donuts of Glory, the Donut Games, and kids' activities)—80s style!