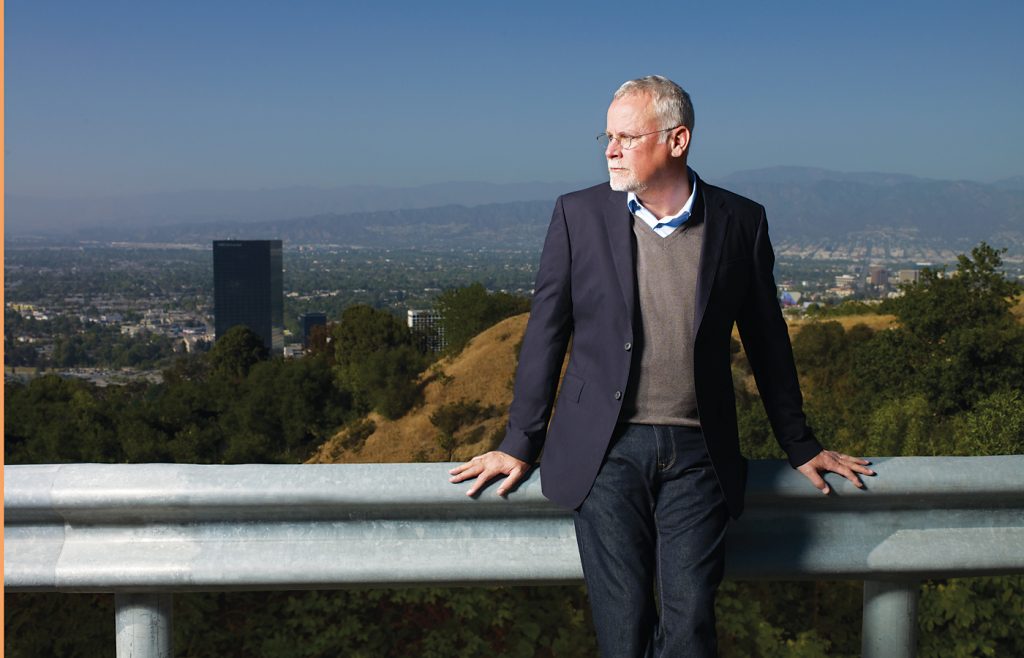 In 1987, a real carjacking homicide was solved by LAPD detective Rick Jackson, who charged former gang member Pierre Romain with first-degree murder. Case closed. Or was it? Fast-forward 32 years—we learn that the savvy Romain is skilled at stalling the wheels of justice well into 2019, while remaining within the law. If this sounds like a snooze, hear me out. This unprecedented case inspired the Murder Book podcast, a page-turner that puts both a murderer and American justice on trial. And since it's an audio podcast, there are no pages to turn.
Murder Book's intimate, in-depth presentation offers extraordinary coverage through interviews with prosecutors, detectives, and witnesses, as well as recordings of court sessions and wiretaps. As armchair law students, we get a taste of real-life crime solving, which is certainly less predictable than what we see on TV. And we learn how the obstacles, dismissals, and delays of this never-ending murder case reveal the strengths and failures of due process.
The creator and narrator of this judicial odyssey is Michael Connelly. A former crime reporter for the Los Angeles Times, Connelly is the best-selling author of 32 crime novels, including the Harry Bosch series about an LAPD detective based on real-life detective Rick Jackson. Jackson, as Connelly describes him, believes the delivery of justice applies to every victim, whether famous or homeless, rich or poor. While Connelly's novels are highly recommended (I've read them all—and I'm watching Season 5 of Connelly's Bosch on Amazon), reading them is not required here. If you have the slightest fascination with the criminal justice system or with TV procedurals like Law & Order, you'll find this podcast utterly consuming.
The title "Murder Book" refers to the blue plastic three-ring binder that each homicide detective carries like a Bible. It contains the complete diary of the crime investigation, including names of witnesses and suspects, details learned or pursued, interviews, photos, contacts, and more.
The murder book's precious pages are required in court trials. And if a case turns cold, a fresh set of eyes on the murder book might find an overlooked clue. The intimate nature of these notes typically includes the detective's impressions, such as a hesitant witness or a suspect who seems calculated. Even in 2019, the handwritten binder has never morphed into a laptop. It remains the unadulterated source of information.
What makes this series special is that Connelly treats his listeners like intelligent, inquisitive adults, with real attention spans and an appreciation for details. And Connelly is a master of detail and pacing. He's thorough, relaxed, and perceptive, a natural teacher who speaks like a friend. His delivery is warm, genuine, and never dry. It's obvious in his tone that he loves to learn and to share information, and his quiet enthusiasm is contagious. He also gets to pause periodically to do obeisance to his advertisers and read the promotions of their products, just like in the early days of television.
Murder Book is a work in process, awaiting new information in June 2019, another chance to close the case. That gives you plenty of time to listen to the first 11 chapters, plus the Q & A in chapter 12. You can also read the transcripts. Find the free podcast here: michaelconnelly.com/podcast/. And may the law be with you.  A