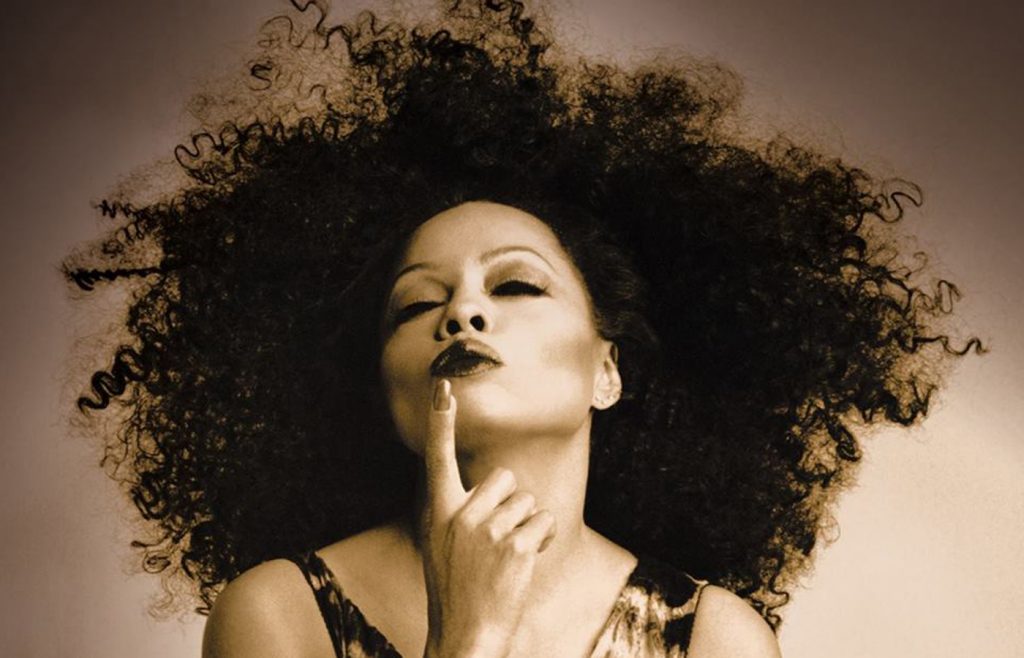 Hancher's 2019-2020 season opens early this year with Motown marvel Diana Ross in July and ends with the new riverfront festival The Big Splash in summer 2020. In between are a host of exceptional female vocalists, powerful theater offerings, an exciting dance lineup, and a series of musical superstars. Tickets will go on sale to the general public on July 1.
We asked Rob Cline, Director of Marketing and Communications, to tell us how this massive undertaking comes about each year.
Rob, can you give us a behind-the-scenes glimpse of your planning process for a new season? How far in advance do you start? How many people are involved in putting together a whole year of events?
Ron Cline: We're always looking as far forward as we can. We're announcing the  2019-20 season, but we already know a bit about the 2020-21—and we're thinking even further out than that. Some of that has to do with artist availability and some of it has to do with our aggressive commissioning program. We want to help artists create new work—and then we want to present that work.
Our programming is headed up by Paul Brohan, our programming director, but many members of the Hancher staff contribute to the plans. For example, Micah Ariel James, our education manager, has been deeply involved in selecting family programming. She and Chuy Renteria, our public engagement coordinator, have worked hard on our Embracing Complexity programming, which focuses on Islamic art and Muslim artists. And Chuck Swanson, our executive director, also selects a fair amount of what we present, including our Broadway offerings. Even beyond that, everyone on the staff has ideas and favorite artists, and sometimes those find their way into our schedule, too.
Do you have many substitutions and changes over the course of booking events before the season is finalized?
We can always count on quite a few changes as a season comes together. Maybe an artist is only available on a date we don't have available. Maybe a performer signs on to appear on Broadway or on TV or in a movie and has to drop out. Maybe a planned route across the country doesn't come together for the artist and the tour falls apart. There are lots of moving parts!
When you score an especially exciting event, how do you keep it all a secret?
We have lots of practice.
Was the extra-long season a result of booking restrictions, or are you extending your offerings during the summer months as more of a permanent feature?
We were eager to present Diana Ross as part of her 75th birthday tour. Dates, as you might imagine, were hard to come by, so we made a change from our usual practice and scheduled a summer concert. On the other end of the schedule, The Big Splash! in August 2020 is a spectacular, collaborative project that connects a bunch of things over a wild and wonderful three days. I don't know that we're ready to say that summer programming will become the norm for us, but we will continue to seek out—and create—exciting opportunities.
• • •
Here's the full schedule of events announced by Hancher Auditorium:
The legendary Diana Ross, on tour in celebration of her 75th birthday, will open the Hancher season on Friday, July 19. An icon of American music, Ross will perform songs dating back to her breakthrough with the Supremes and all through her impressive solo career.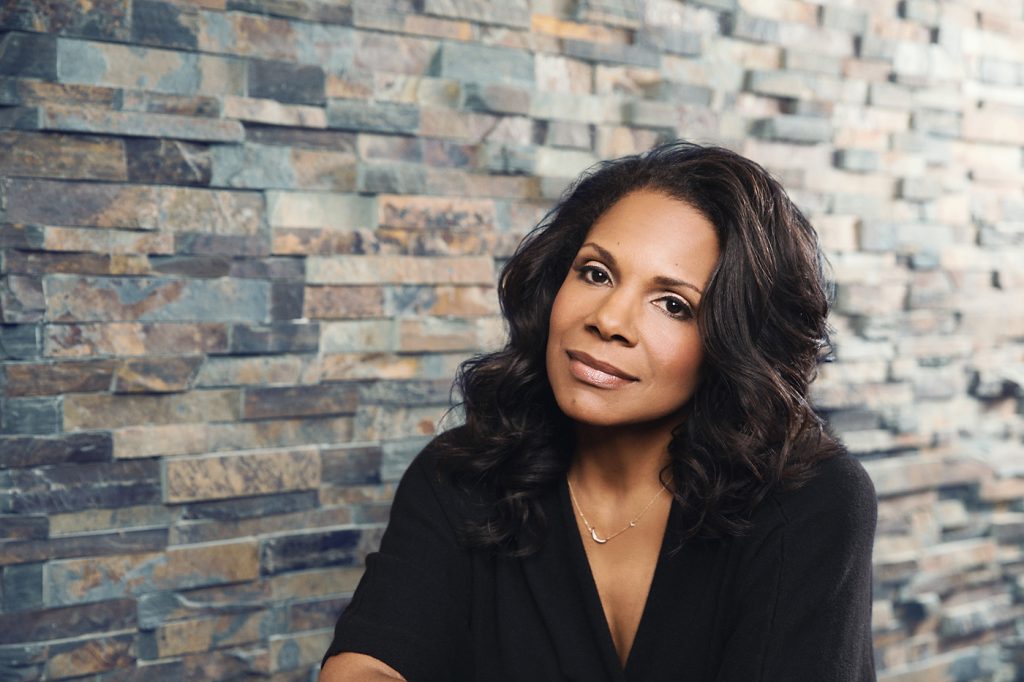 Ross is just the first of a series of amazing female vocalists who will appear during the 2019-2020 Hancher season. Storm Large, who delighted Club Hancher audiences last season, will deliver a free outdoor concert on the Hancher Green on Friday, September 6. Audra McDonald, a stunning vocalist and star of stage and screen, will perform songs from musical theater later in September. Soprano Kiera Duffy will join the Miró Quartet for a concert in January; singer-songwriter Gina Chavez will offer up the inaugural Kids Club Hancher performances; and Rosanne Cash—carrier of her family's legacy and brilliant artist in her own right—will engage in a robust residency in Iowa City leading up to her February concert.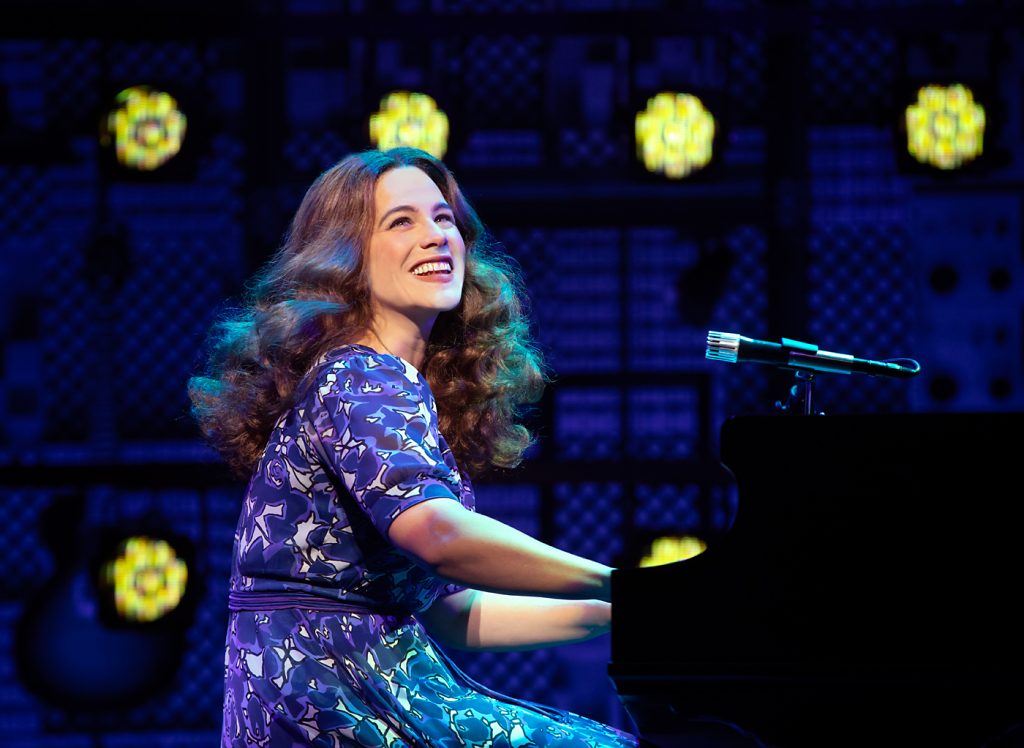 Another female genius of American song is at the heart of Beautiful: The Carole King Musical, which Hancher will present in early April. It will be the final Broadway performance of the season, preceded by the 20th anniversary tour of RENT and The Color Purple, the Tony-winning revival based on Alice Walker's novel of the same name.
Other theater offerings include SITI Company performing a powerful adaptation of The Bacchae that reimagines the god Dionysus as a Mick Jagger-like figure; The Actors' Gang performing The New Colossus, a moving exploration of the immigration experience; and Slingsby Theatre Company performing an imaginative adaptation of the kids classic Emil and the Detectives.
Slingsby's appearance is part of a series of shows focused on younger audiences that will take place in Hancher's Strauss Hall. In late April, Compagnia TPO, masters of interactive, multi-media performances, will present Farfalle (Butterfly). Chavez's Kids Club Hancher performances will also invite smaller audiences to get close to the music in Strauss Hall.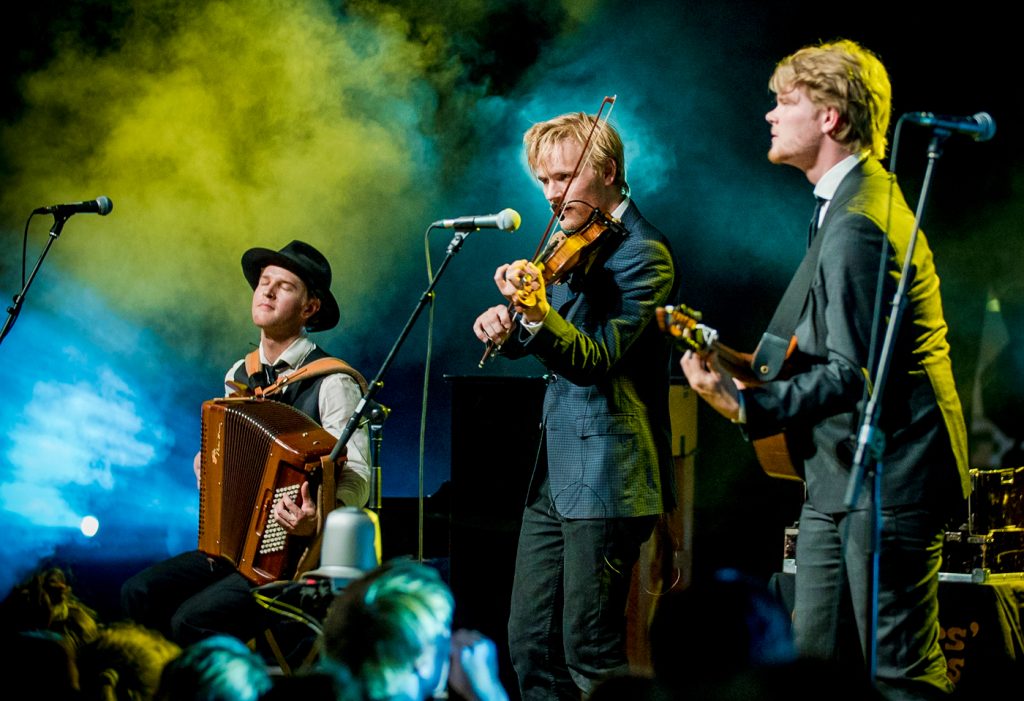 Other Club Hancher performances—for adults but also suitable for young people—include appearances by jazz cellist Tomeka Reid and her quartet, the innovative Norwegian trio Dreamers' Circus, and saxophonist Melissa Aldana and her quartet. Club Hancher will once again feature special food and drink options that must be ordered in advance of the performances.
In February, Hancher will extend the Embracing Complexity project with two evenings of work by Muslim artists. On February 21 in Strauss Hall, spoken word artists Syed Umar Warsi, Amir Safi, and Amal Kassir will perform. The following night on the Hadley Stage, comedian Negin Farsad, best known for her film The Muslims Are Coming! and her book How to Make White People Laugh, will perform.
Earlier in the season, political commentator Van Jones will present a free lecture entitled Protest & Politics in the Age of Twitter. The event is a collaboration with the UI College of Law's Levitt Lecture Series.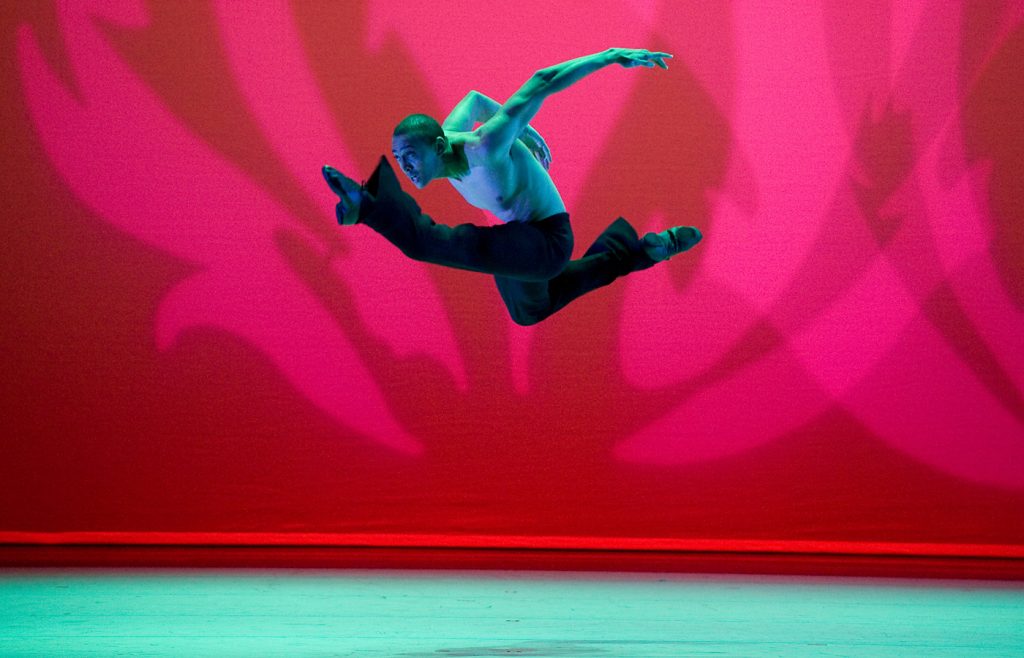 The dance lineup features an array of styles and approaches to choreography and storytelling. Urban Bush Women will perform Hair & Other Stories; Japanese butoh company Sankai Juku will present Utsushi (Between Two Mirrors); CONTRA-TIEMPO will share the stage with Hancher favorites Las Cafeteras for joyUS, justUS; RUBBERBANDance will celebrate its artistic director's vision with Vic's Mix; and Alvin Ailey American Dance Theater will grace the new Hancher stage with a performance that will include its namesake's masterwork, Revelations.
Chamber music performances during the 2019-2020 season include two concerts focusing on American music and composers—one performed by the Los Angeles Guitar Quartet (American Guitar Masters) and the other by Chamber Music Society of Lincoln Center (New World Spirit). The Los Angeles Master Chorale will perform Lagrime di San Pietro (Tears of St. Peter) in a staged production directed by Peter Sellers. The string quartet ETHEL has collaborated with Robert Mirabel to create The River, which Hancher will present in conjunction with Flow Together, the UI theme semester. And the Danish String Quartet—one of the most in-demand ensembles in the world today—will perform on the Hadley Stage in early May.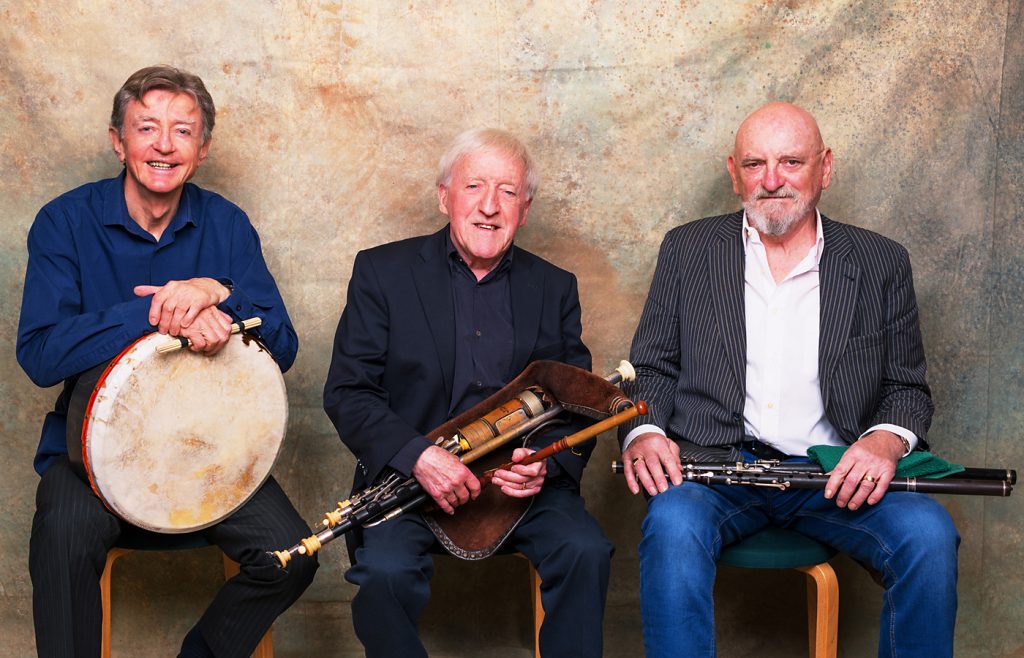 A series of musical superstars from a variety of genres will perform at Hancher this season, as well. Jazz pianist Chick Corea—along with bassist Christian McBride and drummer Brian Blade—will perform Trilogy, a recreation of one of the band's best-loved records. Holiday shows will be offered up by New Orleans' favorite BeauSoleil avec Michael Doucet (A Cajun Christmas) and the Jazz at Lincoln Center Orchestra featuring Wynton Marsalis (Big Band Holidays). The Chieftains, a band with a storied career celebrating and pushing forward Irish music, will perform An Irish Goodbye. And in April, the Boston Pops on Tour under the baton of Keith Lockhart will perform Lights, Camera…Music! Six Decades of John Williams.
Then in August of 2020, Hancher—in collaboration with the City of Iowa City and the UI's IIHR—Hydrology & Engineering—will present The Big Splash!, a free three-day festival celebrating the Iowa River. Ambitious in scope and designed for the entire family, The Big Splash! celebrates the 100th anniversary of IIHR and is the culminating event of the Flow Together theme semester.
On Thursdays throughout the season, the Stanley Café in Hancher Auditorium will be open to the public from 5–7:30 p.m. These casual events will occur whether or not there is a performance that evening. Appetizers and beverages will be available for purchase, and some Thursdays will feature special events in the café.
Hancher will again present four Culinary Arts Experiences throughout the season featuring unique menus from Saint Burch Tavern/Pullman Diner, University Catering, Trumpet Blossom Café, and Maggie's Farm Wood-Fired Pizza. Tickets to the culinary events must be purchased in advance and will go on sale closer to each event. A special Brunch with Santa will be hosted by the Hancher Guild on December 7 and will feature plenty of holiday cheer and surprises for families. Tickets for the brunch will also go on sale at a later date.
As always, many of the artists Hancher presents this season will engage with the campus and community via residency events. From master classes with students to discussions of the role of creative work in the pursuit of social justice—and much more—these residency events are at the heart of the organization's efforts to connect artists and audiences in impactful ways.
Tickets go on sale to the public on July 1, with advance sales available to patrons. For more information, contact the Hancher Box Office (319) 335-1158.
Hancher 2019-2020 Season
Friday, July 19 • Diana Ross | 7:30 The Auditorium
Friday, Sept. 6 • Storm Large | 7:00 Hancher Green
Tues., Sept. 10 • Van Jones, Protest & Politics in the Age of Twitter | 7:30 The Auditorium
Sat., Sept. 14 • An Evening with Audra McDonald, Songs from the American Music Theater | 7:30 The Auditorium
Sat., Sept. 21 • Urban Bush Women, Hair & Other Stories | 7:30 The Auditorium
Weds., Sept. 25 • Los Angeles Guitar Quartet, American Guitar Masters | 7:30 The Auditorium
Fri-Sat Oct. 4-5 • RENT | Fri, 7:30; Sat, 1:00 & 6:30 The Auditorium
Fri., Oct. 11 • Chick Corea, Trilogy | 7:30 The Auditorium
Sun., Oct. 13 • Chamber Music Society of Lincoln Center, New World Spirit | 3:00 & 7:30 The Auditorium
Tues., Oct. 22 • Sankai Juku, Utsushi (Between Two Mirrors) | 7:30 The Auditorium
Sat., Oct. 26 • SITI Company, The Bacchae | 7:30 The Auditorium
Sat., Nov. 2 • Tomeka Reid Quartet | 6:30 & 9:00 Club Hancher, Strauss Hall
Thurs., Nov. 21 • CONTRA-TIEMPO & Las Cafeteras, joyUS, justUS | 7:30 The Auditorium
Sat., Dec. 7 • BeauSoleil avec Michael Doucet, A Cajun Christmas | 7:30 The Auditorium
Sat., Dec. 14 • Jazz at Lincoln Center Orchestra with Wynton Marsalis, Big Band Holidays | 7:30 The Auditorium
Fri-Sat Jan. 24-25 • The Color Purple | Fri, 8:00; Sat, 1:00 & 6:30 The Auditorium
Weds., Jan. 29 • Miró Quartet and Kiera Duffy, soprano | 7:30 The Auditorium
Sat., Feb. 1 • Gina Chavez | 2:00 & 5:00 KIDS Club Hancher, Strauss Hall
Sat., Feb. 8 • Rosanne Cash | 7:30 The Auditorium
Sat., Feb. 15 • RUBBERBANDance Group, Vic's Mix | 7:30 The Auditorium
Fri., Feb. 21 • Syed Umar Warsi, Amir Safi, and Amal Kassir | 7:30 Strauss Hall
Sat., Feb. 22 • Negin Farsad | 7:30 The Auditorium
Fri-Sat Feb. 28–29 • The Actors' Gang, The New Colossus | 7:30 The Auditorium
Weds., Mar. 4 • The Chieftains, The Irish Goodbye | 7:30 The Auditorium
Sun., Mar. 8 • Dreamers' Circus | 5:30 & 8:00 Club Hancher, Strauss Hall
Tues., Mar. 10 • Alvin Ailey American Dance Theater | 7:30 The Auditorium
Weds., Mar. 25 • Melissa Aldana Quartet | 6:30 & 9:00 Club Hancher, Strauss Hall
Sat., Mar. 28 • Los Angeles Master Chorale, Lagrime di San Pietro | 7:30 The Auditorium
Fri-Sat April 3-4 • Beautiful: The Carole King Musical | Fri, 7:30; Sat, 1:00 & 6:30 The Auditorium
Tues., April 7 • Boston Pops On Tour, Lights, Camera…Music! Six Decades of John Williams | 7:30 The Auditorium
Sat., April 18 • ETHEL + Robert Mirabal, The River | 7:30 The Auditorium
Fri-Sat April 24–26  • Compagnia TPO, Farfalle | Fri, 5:00; Sat, 10:00, 12:30, & 3:00; Sun, 12:30 & 3:00 Strauss Hall
Fri-Sat May 1–2 • Slingsby Theatre Company, Emil and the Detectives | Fri, 6:30; Sat, 1:00 Strauss Hall
Mon., May 4 • Danish String Quartet | 7:30 The Auditorium