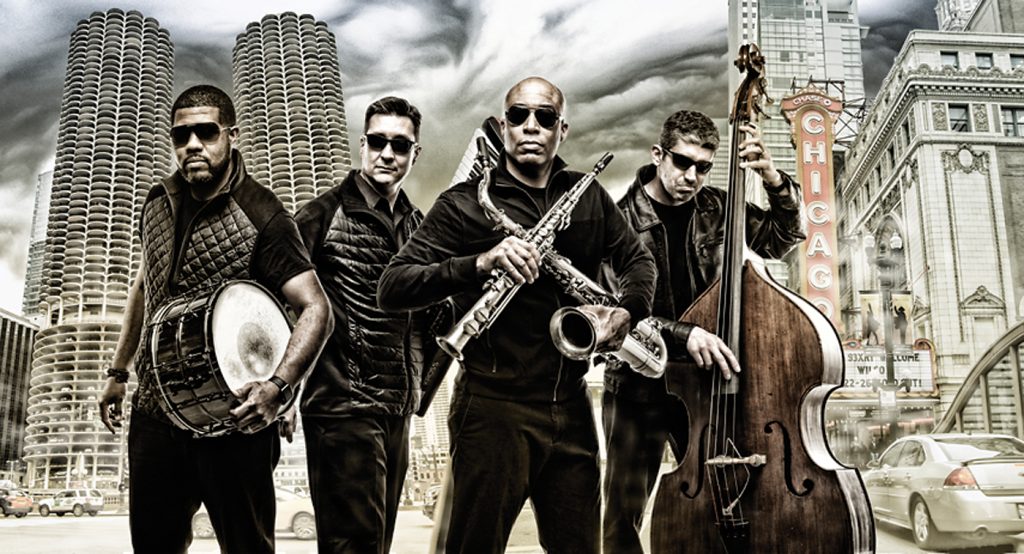 The Chris Greene Quartet brings its acclaimed jazz sounds to Café Paradiso on Friday, May 17. The group has been a highly visible part of Chicago's jazz scene since 2005.
The Chris Greene Quartet has maintained a stable lineup from the beginning, with the exception of Steve Corley, who has held the drum chair since 2011. Damian Espinosa on piano and keyboards and Marc Piane on acoustic and electric basses have been on board since the start. Unique among Chicago bands, most of whom feature, by necessity, constantly shifting personnel, the CGQ has been able to develop a true group sound and feel, harking back to bands from the classic age of jazz when groups could stay together for long periods of time.
While honoring the tradition, the CGQ incorporates elements of funk, hip-hop, rock, pop, blues, and reggae, reflecting their diverse backgrounds.
"Over the course of a dozen or so releases and more than two decades of professional musicianship, Greene has developed into a superb bandleader, improviser, and composer. His pieces are intricately crafted from a wide range of musical elements that he and his group interpret with refreshing gusto and sophisticated virtuosity." —Hrayr Attarian, Chicago Jazz Magazine
CGQ was recently awarded "Best Jazz Entertainer" at the 2018 Chicago Music Awards and was named "Best Jazz Band" in the Chicago Reader Best of Chicago poll. The band was also picked as Editor's Choice in 2017 by Downbeat Magazine.
Chris Greene brings his acclaimed quartet to Café Paradiso on Friday, May 17, at 8 p.m. Tickets are $10 in advance (cafeparadiso.net or at Paradiso), $12 at the show.