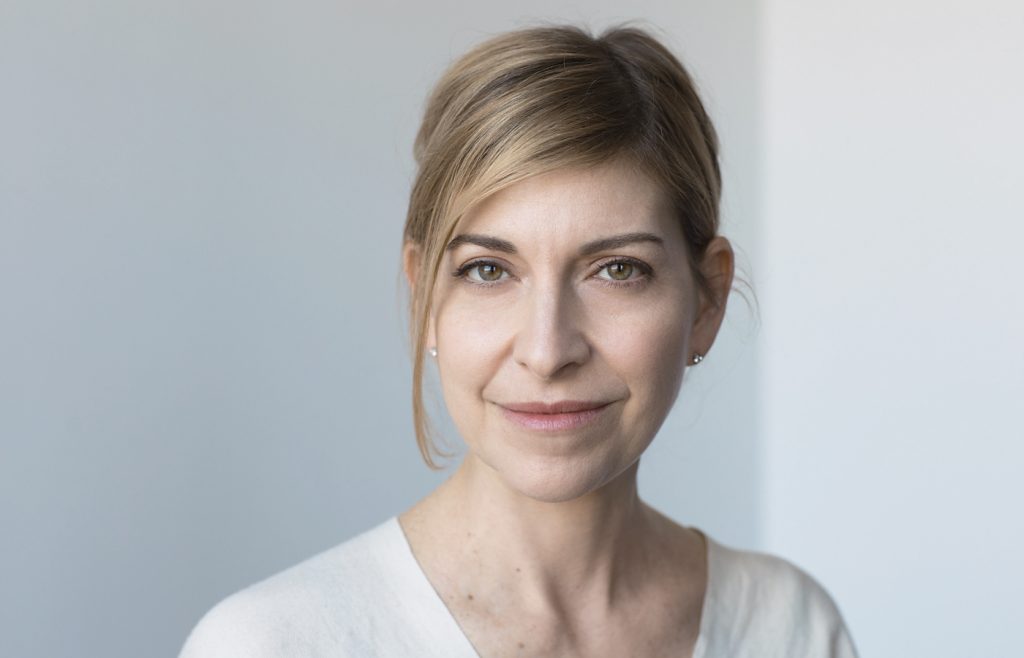 Iowa Writers' Workshop graduate and award-winning author Julie Orringer will read from her new novel, The Flight Portfolio, on Monday, May 20, 2019, 7 p.m., at Prairie Lights Books in Iowa City.
Based on the true story of Varian Fry, an American journalist who traveled to France in 1940 to rescue Jewish artists and their artworks, The Flight Portfolio is gripping, suspenseful historical fiction that brings that terrifying era to life.
Carrying three thousand dollars and a list of imperiled artists and writers he hoped to rescue within a few weeks, Fry ended up staying in France for 13 months, working under the veil of a legitimate relief organization to procure false documents, amass emergency funds, and set up an underground railroad that led over the Pyrenees, into Spain, and finally to Lisbon, where the refugees embarked for safer ports. Among his many clients were Hannah Arendt, Franz Werfel, André Breton, Max Ernst, Marcel Duchamp, Jean Arp, and Marc Chagall.
The Flight Portfolio opens at the Chagalls' ancient stone house in Gordes, France, as the novel's hero desperately tries to persuade them of the barbarism and tragedy descending on Europe.
"Orringer's scrupulous research into this turbulent period goes far beyond bookishness," wrote Cynthia Ozick in her May 2019 review in the New York Times. "Her landscapes regularly rise to a Keatsian sensuousness."
"A historical novel absolutely relevant to our own time, The Flight Portfolio brings to life a hero as complex and engrossing as the agonizing ethical questions he faces," wrote Nell Freudenberger.
"No book this year could possibly compare with The Flight Portfolio: ambitious, meticulous, bighearted, gorgeous, historical, suspenseful, everything you want a novel to be," wrote Andrew Sean Greer, author of Less.
Julie Orringer is the author of the novel The Invisible Bridge and the award-winning short-story collection How to Breathe Underwater, which was a New York Times Notable Book. She is the winner of The Paris Review's Plimpton Prize for Fiction and the recipient of fellowships from the National Endowment for the Arts, Stanford University, and the Dorothy and Lewis B. Cullman Center for Scholars and Writers at the New York Public Library. She lives in Brooklyn.