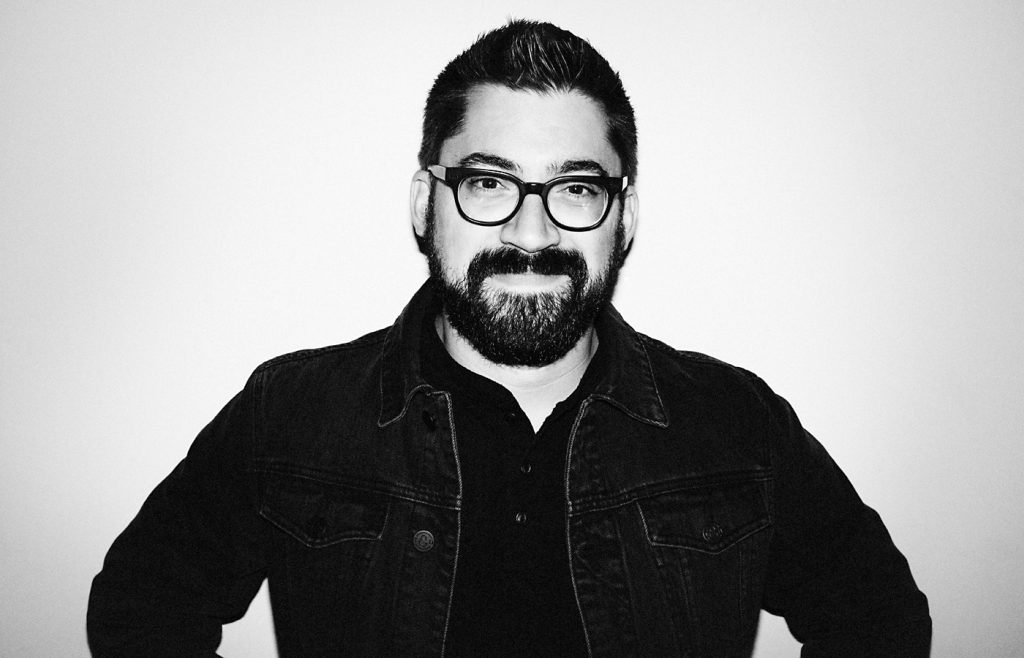 In his new book, Keep Going: 10 Ways to Stay Creative in Good Times and Bad, Austin Kleon makes no bones about who really needed motivation, with a prologue titled, "I wrote this book because I needed it."
A self-described writer who draws, Kleon will speak at Prairie Lights Books in Iowa City on Friday, May 24, at 7 p.m.
A few years ago, the best-selling author of Steal Like an Artist and Show Your Work! hit a low point during which new ideas were hard to come by. "I'd been writing and making art for more than a decade, and it didn't seem to be getting any easier. Isn't it supposed to get easier?" he asks in the book.
That was the impetus for writing Keep Going, an amalgam of Kleon's best ideas for staying motivated and not giving up.
We emailed Kleon earlier this week to ask how his 25-city book tour has been going since he hit the road in early April.
You wrote in your newsletter that you've been gratified by the crowds that have come to your readings so far. What's the most common question you've gotten on this book tour?
One question that I get asked a lot is: "I have this big long list of great ideas—how do I figure out which one to start on?" I always laugh when people ask me this, because I feel like I have the opposite problem: I'm searching for just one decent idea worth working on. "If you have so many ideas," I joke, "Why don't you give me some?" But really, this is a question about being unable to prioritize. You just have to pick one. I usually say, "Imagine you'll get hit by a bus in a month. Now look at your list. Which idea do you want to work on?"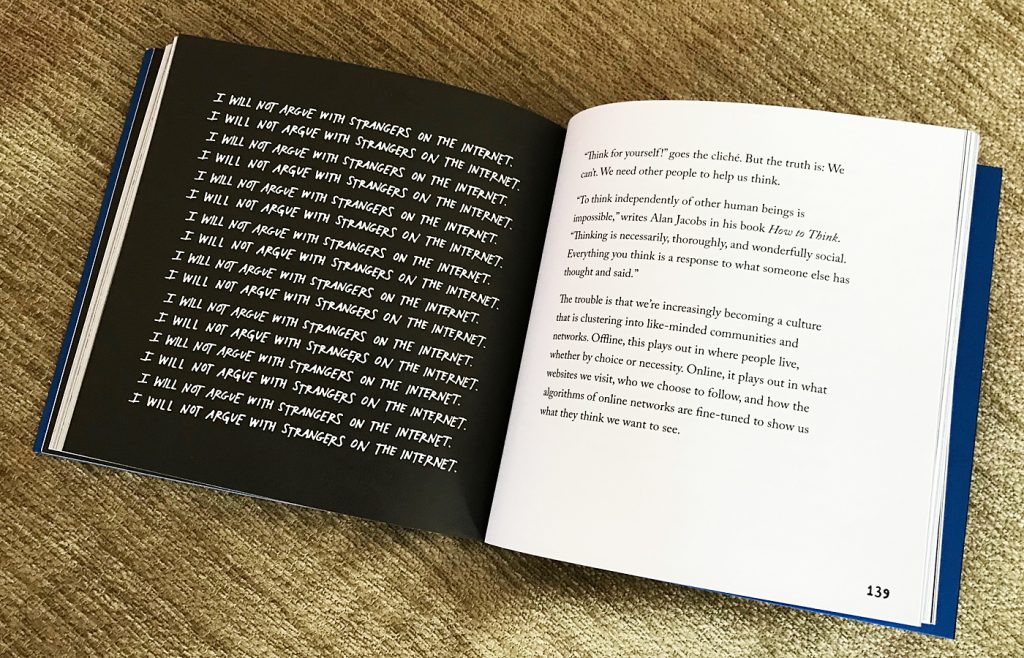 One of your tips is to slow down and pay attention. How do you manage to do that when you're on the road and constantly in motion?
The same things help me on tour that help me at home:
1) I write in my diary. On the road, I usually save this for plane rides, when I'm buckled into a seat for an hour or more.
2) I take a good walk around whatever city I find myself in, and I take a lot of pictures on my phone.
It helps that these two activities are portable: you can do them anywhere.
People have been predicting the end of paper for years, yet print is still around. Print books are holding their own. As an artist and writer (and former librarian), you really embrace paper as a form of self-expression. Do you think your generation will return to paper, maybe in a new way?
Well, I'm an "elder" millennial, born in '83, and although I'm not sure I can speak for my generation, I think a lot of people are rethinking technology right now, and looking for appropriate technologies for the kind of life they want to lead. I think many people forget that paper is a technology, and a wonderful one at that: it's relatively cheap, portable, renewable, foldable, private . . . you can get it wet—even burn it!—and still salvage it. I think paper provides a nice contrast to other digital, connected technologies. (I'm especially heartened by the resurgence of interest in notebooks and handmade zines.)
• • •
More about Austin Kleon, from his About page:
Austin Kleon is the New York Times bestselling author of a trilogy of illustrated books about creativity in the digital age: Steal Like An Artist, Show Your Work!, and Keep Going. He's also the author of Newspaper Blackout, a collection of poems made by redacting the newspaper with a permanent marker. His books have over a million copies in print and have been translated into over two dozen languages. He's been featured on NPR's Morning Edition, PBS Newshour, and in The New York Times and Wall Street Journal. New York Magazine called his work "brilliant," The Atlantic called him "positively one of the most interesting people on the Internet," and The New Yorker said his poems "resurrect the newspaper when everybody else is declaring it dead." He speaks for organizations such as Pixar, Google, SXSW, TEDx, and The Economist. In previous lives, he worked as a librarian, a web designer, and an advertising copywriter. He grew up in the cornfields of Ohio, but now he lives in Austin, Texas, with his wife and sons. Visit him online at www.austinkleon.com.