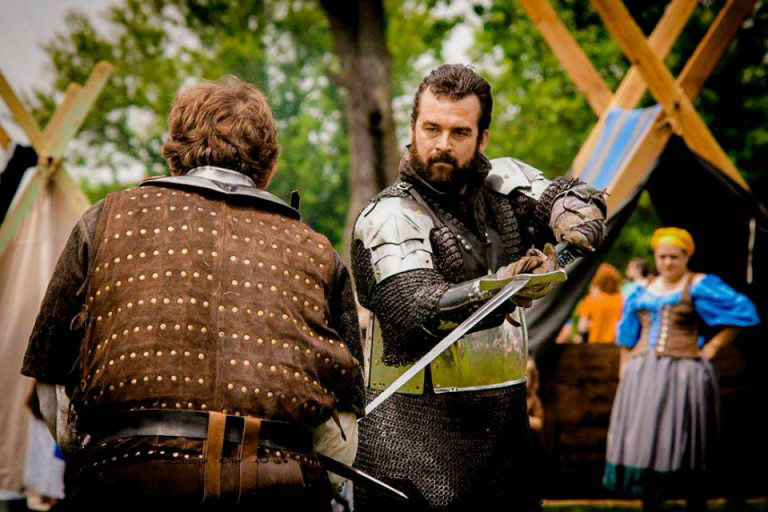 Every year, materializing out of the pre-summer haze, appears a wondrous and wild phenomenon. Armored knights, high-court royalty, saucy wenches, wanton ambling nymphs, and Iowa Hawkeye fans emerge from the mist, preparing for battle, hungry for turkey legs, and ready for revelry, as the case may warrant.
This is the Iowa Renaissance Festival and Gathering o' Celts, a strange and magical realm where you can don faery wings, thigh-high leather boots, or a purple unicorn horn and not be looked at weird. By anyone. Where else can ye buy a blouse made of chain-link armor, see fire spinners, grab a mug of ale, and watch horses and humans sweat it out in a live jousting tournament—all within the same hour?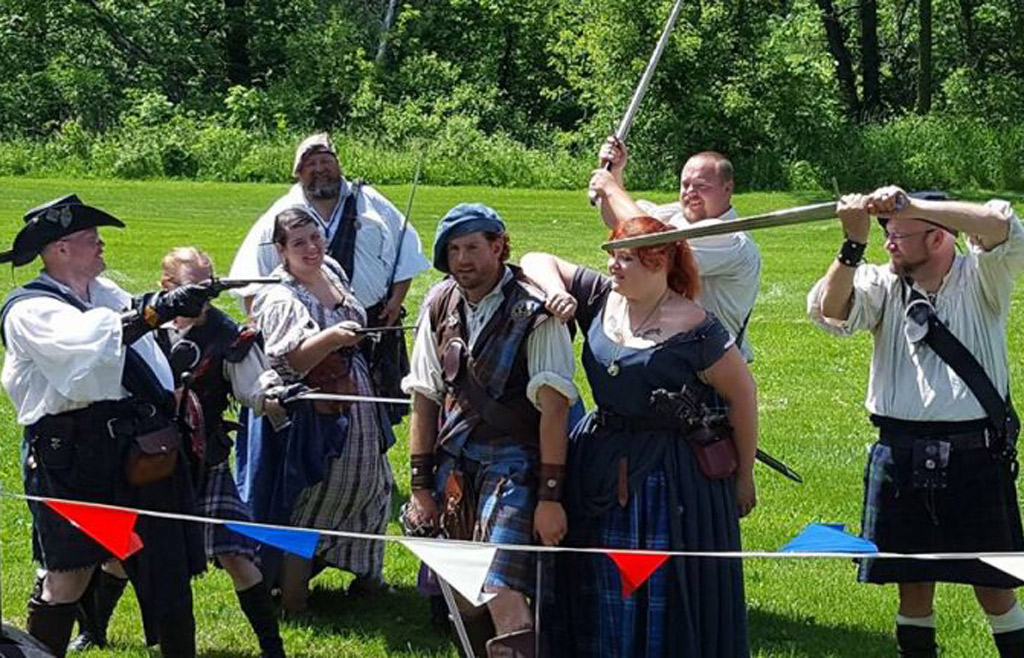 With performance groups called Guardians of the Black Forest, Shattock Schoole of Defence, Sons of the Mist, Drunk & Sailor, Bawdy Buccaneers, and Brotherhood of Steele, you know you're in for some not-so-typical entertainment!
Be sure to visit the "living history encampments" hosted by Knights of Pendragon or Olskipan Vikings. Enjoy the myriad costumed entertainers as you stroll down the lane toward your lunch or your next henna tattoo: Obey the Faerie Queen Titania, nod your hat to Shaylee the Fairy Flutist, and for God's sake bow to Their Royal Majesties, King Richard & Queen Annabelle.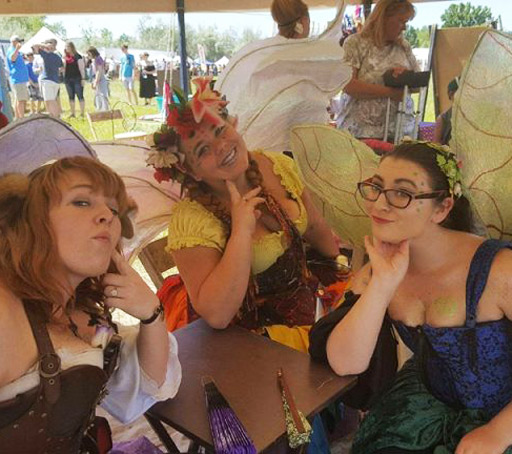 Fyne vendors offer everything from steampunk, fantasy, and historically inspired clothing; swords, daggers, and armor; lockets, gems, and charms; leather goods and boots; fine hats and corsets; and herbal teas, salves, and soaps. In fact, no fewer than 5 of the 44 festival vendors use the word "dragon" in their names, so GoT fans, they've got you covered.
The bawdiest entertainment happens in an enclosed tent, so go ahead and bring the whole family—and your sunscreen—out to the Iowa Renaissance Festival & Gathering o' Celts at Middle Amana Park in Amana, May 25–27 and June 1–2, from 10 a.m.–6 p.m., rain or shine! (Admission is free on Memorial Day for current and retired military with their military ID.)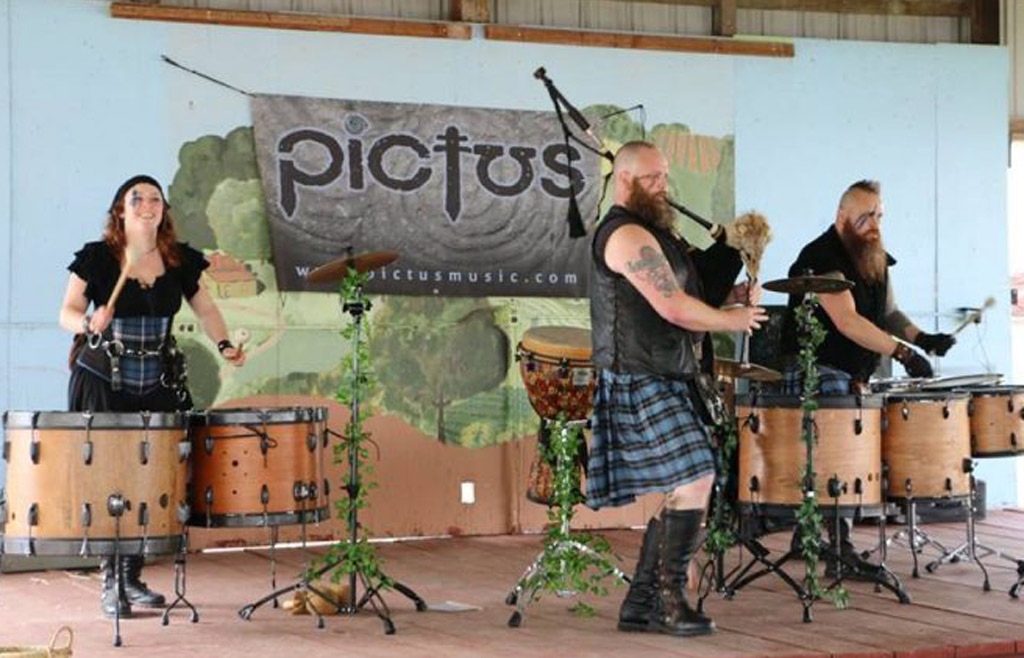 Well-behaved, leashed dogs are most welcome. But only if they are wearing a flower garland or can play the lute. Water bottles are also allowed, but as a general rule, food and beverages—including adult beverages like honey mead—can and should be purchased on-site. Cheese fries and chocolate-covered frozen bananas were probably not on the menu during the Renaissance, but who is judging? Be what you want. Buy what you want. Eat what you want. What happens at Ren Fest stays at Ren Fest. Until it shows up later that day on Facebook.
Visit IowaRenFest.com for all the gory details.