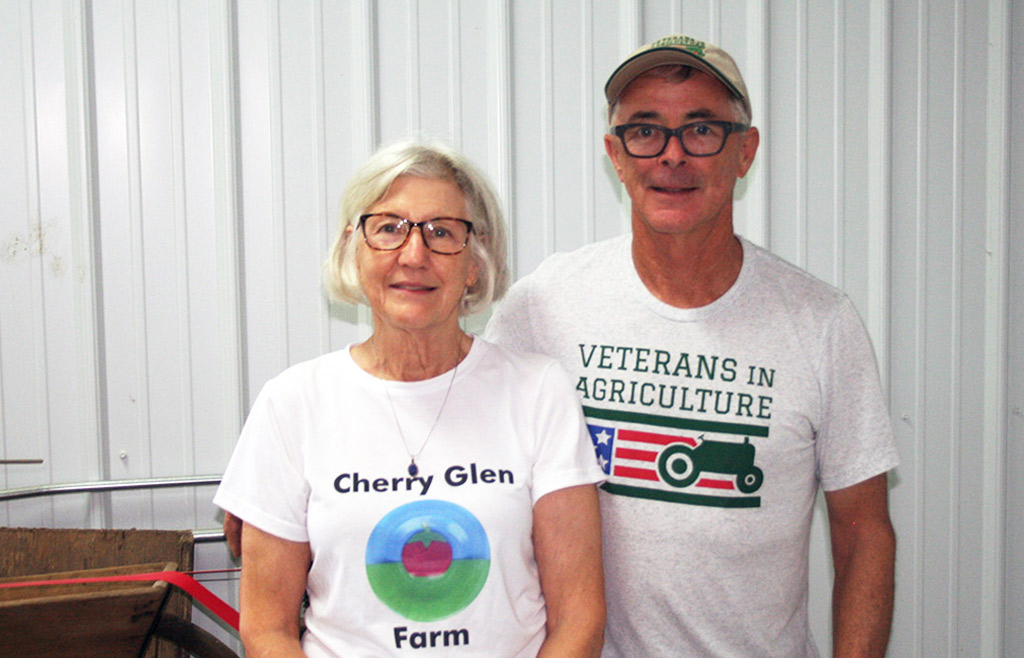 If you're interested in sustainable farming—and clean water—you won't want to miss this event!
The Southeast Iowa Sierra Club and the Sustainable Living Coalition are co-sponsoring a community discussion and potluck with Dr. Ray Meylor. Ray was a huge hit at the Second Annual Earth Day at the Eco-Barn celebration on April 20, so he's back by popular demand to speak at the SLC Eco Barn monthly Potluck & Community Discussion in Fairfield.
Dr. Meylor, along with his wife Sue, has created a model 10-acre farm and teaching center. The farm utilizes retention ponds that capture run-off water from neighboring fields and tiling pipes, cleans it up using natural processes, and then uses the water to create intensive table food production.
Cherry Glen Learning Farm is the state's first watershed mitigation farm. The system receives mocha-colored high-nitrate runoff water and pumps clear and mostly nitrate-free water through irrigation via solar power. Forty percent of the clean water is returned to the aquifer. Four acres are enrolled into prairie through the U.S. Department of Agriculture's Natural Resources Conservation Service (NRCS), and another 4 acres grow crops sustainably.
This enhanced science-based NRCS practice of nutrient reduction removes nitrates, improves soil and water quality, increases biodiversity, and boosts food production by 250%.
Ray also founded an award-winning STEM program in Ankeny schools and is developing extensive programs for veterans, including establishing organic table food gardens at VA facilities around the state. For more information about Dr. Meylor and his learning farm, go to CherryGlenLearningFarm.org.
Everyone is cordially invited to bring their favorite dish and attend the potluck dinner on Thursday, May 23, at 6:30 p.m., or just come for Ray's talk at 7:15 p.m. Learn about this exciting, proven program that can be deployed all over Iowa. The 
SLC Eco Barn is located at 
2143 185th Street, Fairfield.
For information on projects and activities sponsored by the Southeast Iowa Sierra Club and how you can get more involved, please contact SEIowaSierraClub@gmail.com.