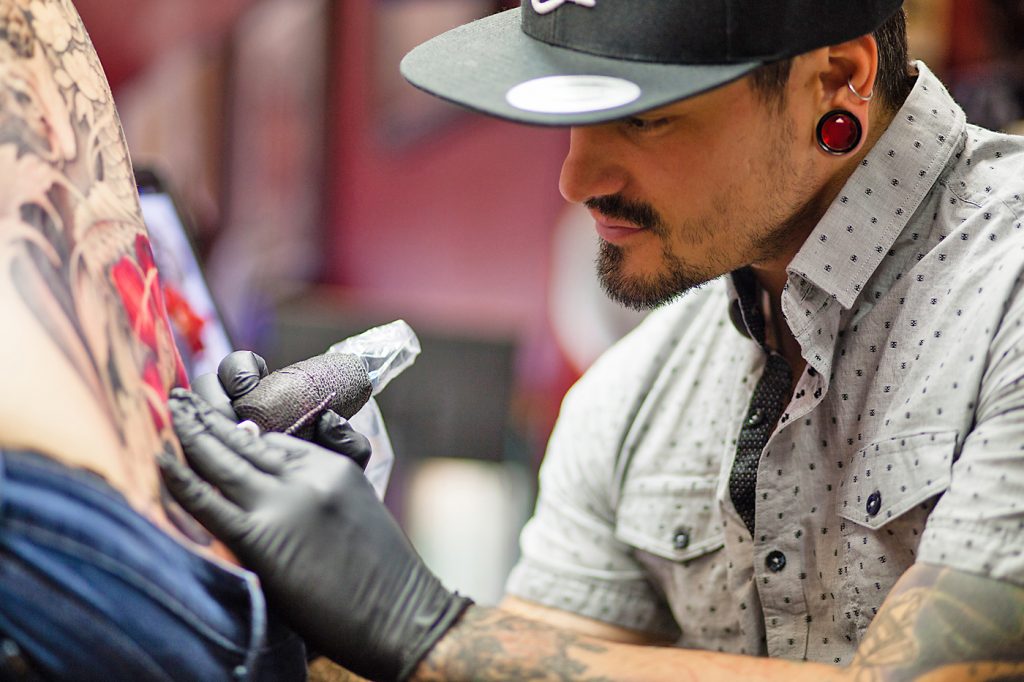 For more than 5,000 years, tattoos have documented the history of humanity, one painful mark at a time. Tattooing has adorned European nobility and Native Americans, celebrities and Scandinavian sailors, punks and presidents, and everyone in between.
A new exhibit at the Vesterheim Museum in Decorah, Tattoo: Identity Through Ink, opens on Saturday, June 1, 2019, to celebrate both the serious and sensational ways body art reverberates in people's lives. It explores the ways individual and group identities are formed through tattoos, featuring photos, videos, original art, and artifacts from around the world.
During the free opening event from 7-9 p.m., award-winning tattoo artist Brock Swenson, owner of Brock's Valhalla Tattoo in Decorah, will be tattooing live in the gallery, and visitors can purchase Valkyrie Strike IPA from Toppling Goliath Brewery on tap and in bottles.
What's the Scandinavian connection? There are celebrated artists like Norwegian Johan Frederik Knudsen and Norwegian-American Amund Dietzel, and the question of whether or not Vikings had tattoos, plus the rise of a whole modern Neo-Nordic style of tattooing. But the exhibition also looks more deeply at the traditions of body ornamentation in other cultures and connections to them.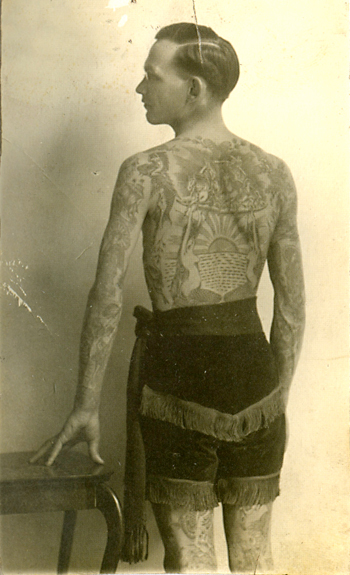 The exhibit includes a working tattoo station, and visitors will have the opportunity to design their own tattoos on silicone arms and hold an actual tattoo machine (with no needles, of course) to see how it feels.
Guest curator Lars Krutak, a Research Associate at the Museum of International Folk Art in Santa Fe, New Mexico, is a scholar of body art and has authored four books on the subject of Indigenous body modification. Krutak also co-curated a similar tattoo exhibition that toured to the Field Museum in Chicago and the L.A. Museum of Natural History.
Toppling Goliath Brewing Co., one of the premier craft beer producers in the world, launched Valkyrie Strike in conjunction with the exhibition. Brock Swenson designed the distinctive label, and the beer was brewed with a heritage Norwegian yeast strain called Kevik.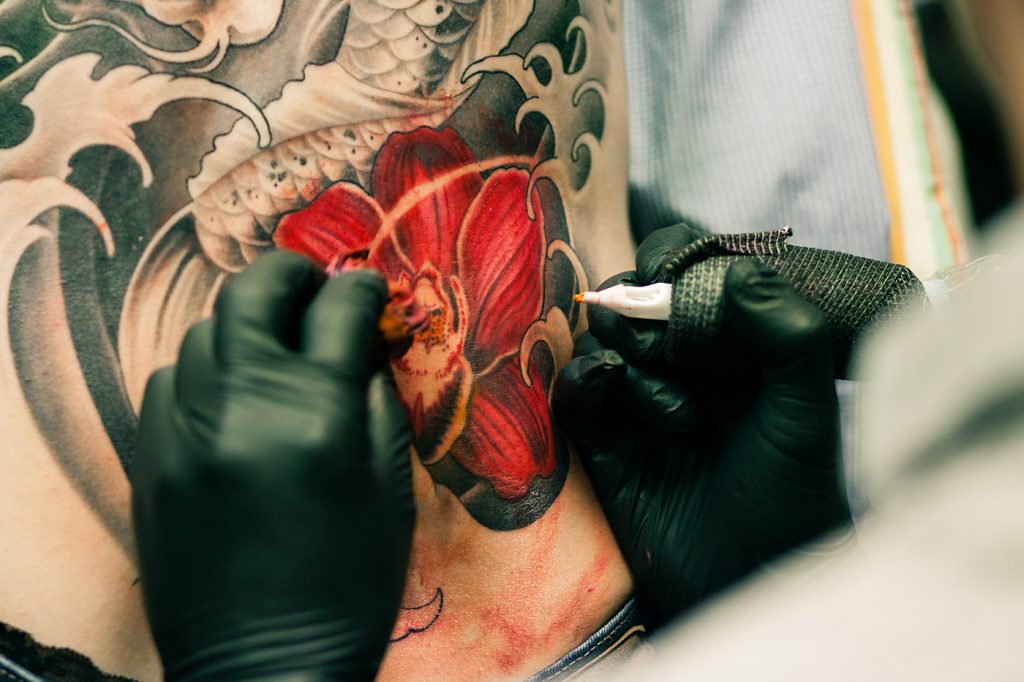 The exhibition also kicks off a series of associated events over the next few months. Tattoo runs through April 26, 2020.
July 18: Community Open House: Free Admission
July 25: Live Tattooing in the gallery by Brock Swenson during Nordic Fest
July 26-27: Walk-in tattoos with Erica Bessler in the gallery
September 19: "Tattooing in the Ancient World," lecture by Lars Krutak, Tattoo Anthropologist, Exhibit Guest Curator
October 29: "Tattoos, Medievalism, and White Nationalism," lecture by Lindsey Row-Heyveld, Professor of English, Luther College
November 24: "The Future of Tattoos," lecture by Carson Bruns, Professor of Chemistry, University of Colorado, Boulder
Vesterheim, the national Norwegian-American museum and heritage center, in scenic Decorah, Iowa, showcases the best in historic and contemporary Norwegian folk and fine arts, and explores the American immigrant experience. This national treasure includes world-class exhibitions and 12 historic buildings. For more information, visit Vesterheim.org, or call (563) 382-9681. Vesterheim Norwegian-American Museum is located at  502 W. Water St., P.O. Box 379, Decorah.