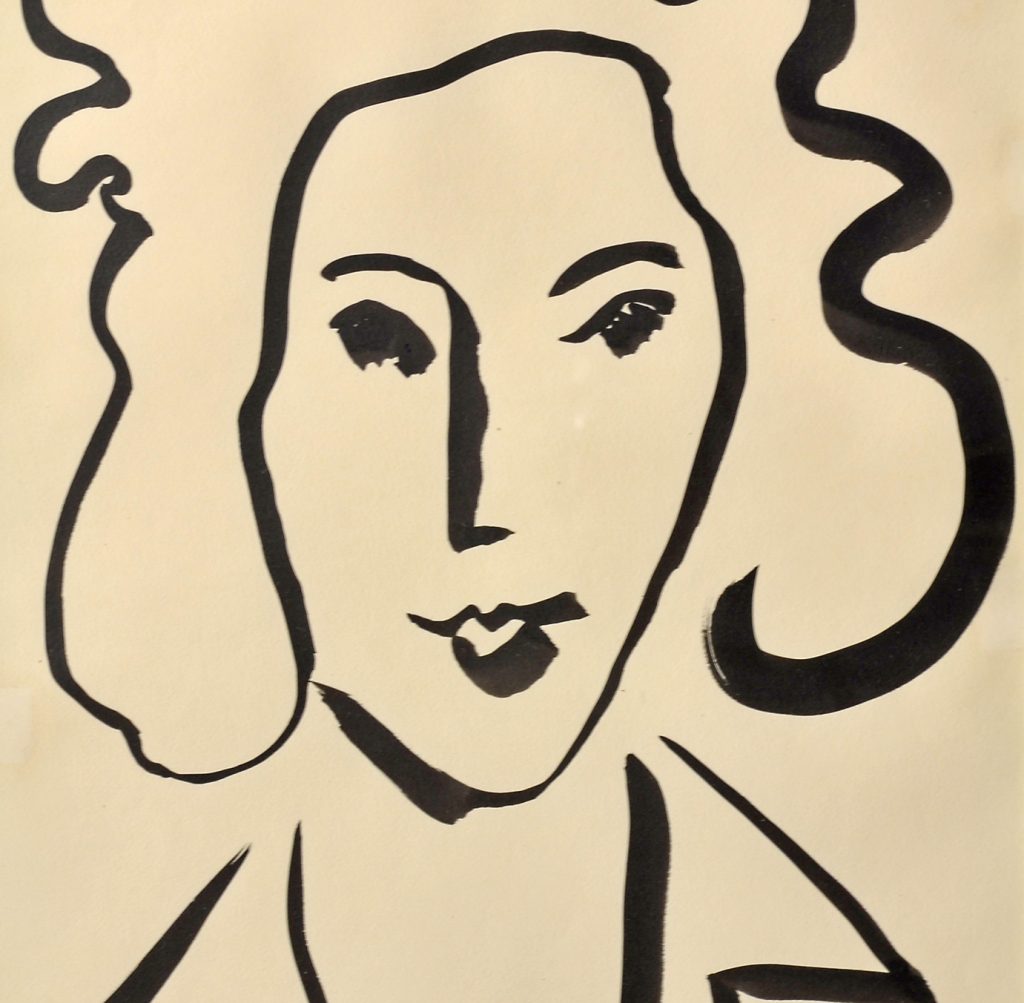 Henri Matisse: Master of Emotion in Color and Line
Figge Art Museum docent and art history speaker Carol Ehlers will talk about 20th century art master Henri Matisse and his decades-long experimentation with color and line on Thursday, June 6, at the Muscatine Art Center. The free talk begins at 5:30 p.m. and is open to the public.
Henri Matisse was one of the leaders of the "Fauves," a group of painters united by their use of fresh color, pure pigments, and distortion of form. Years later, Matisse would be hailed as a champion of the classical tradition in French painting. His devotion to line, love of decorative pattern and color, and innumerous artistic innovations, make him one of the most popular artists of the 20th century and a leader of modern art.
Starting in 1992, the Muscatine Art Center's collections were significantly enriched by a gift of 39 works of art by Matisse, Toulouse-Lautrec, Degas, Boudin, Chagall, Renoir, and other European artists. The collection was a gift from the estate of Mary Musser Gilmore in honor of her parents, Richard Drew Musser and Sarah Walker Musser. Matisse's Tete de Fillette will be on display during the June 6 presentation.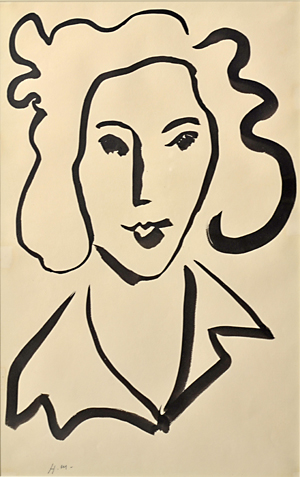 Henri-Émile-Benoît Matisse was born in France in 1869. He first started to paint at the age of 20, discovering "a kind of paradise," as he would later describe it. It was after discovering this "paradise" that he decided to become an artist, deeply disappointing his father, who wanted him to study law.
In the mid-1890s, Matisse was introduced to Impressionism, most notably Van Gogh, resulting in a complete change in his style of painting and use of color. He abandoned earth-colored palettes in favor of bright colors. After reading an essay written by Paul Signac, Matisse adopted pointillist techniques like those used by Signac and Georges Seurat. Matisse's style evolved even more around 1900 when he became the leader of a group known as the Fauves. His fondness for bright and expressive color to express emotions came to embody the group's signature style.
In 1917 he had moved to Nice, and adopted a softer, more traditional style of painting, a "return to order," which was a common theme in the works of many post-World War I artists.
The years surrounding World War II would prove more difficult for Matisse. He was diagnosed with cancer in 1941, leaving him wheelchair-bound, and remained for the most part isolated in southern France during the Nazi occupation. During this time, Matisse started creating cut paper collages, called gouaches découpés. He called this technique "painting with scissors." With painting too difficult due to his physical limitations, paper cut-out would become the major medium in the final decade of his life.
In 1951 Matisse finished the Chapelle du Rosaire de Vence, a four-year project devoted to designing the interior, glass windows, and decorations. It is often referred to as the Matisse Chapel. Matisse died 1954 at the age of 84.
The Muscatine Art Center is located at 1314 Mulberry Avenue in Muscatine, Iowa. Hours are Tuesday through Friday from 10:00 a.m. to 5:00 p.m., Thursday evenings until 7:00 p.m., and Saturday and Sunday from 1:00 to 5:00 p.m. Donations are appreciated. Visit www.muscatineartcenter.org for more information about programs and events and to download a class brochure.