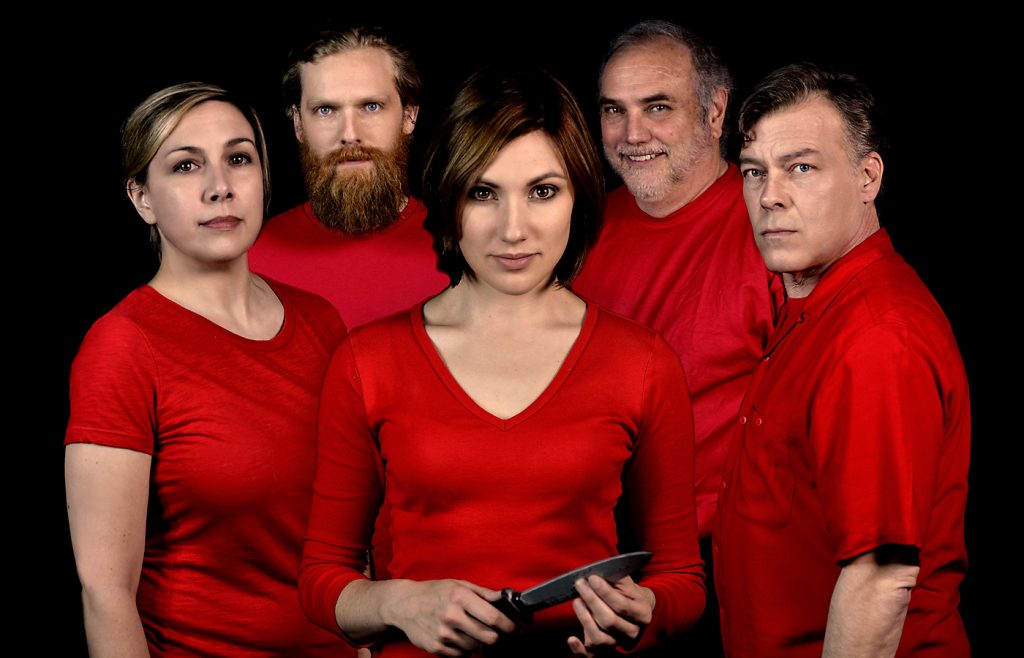 Iowa City's Riverside Theater brings their popular free Shakespeare in the Park program back for a second year, with a production of Henry IV, Part 1.
Although it has been ticketed event in the past, former artistic director Sean Christopher Lewis changed it to a free venue last year. Lewis has wonderful childhood memories of attending free events in New York and wanted to create a similar tradition here. Producing artistic director Adam Knight feels that continuing this tradition has "energized our community."
Over 2,000 people attended last year, and this year's production is expected to draw at least as many people. Knight says making Shakespeare accessible to everyone has been revitalizing for Riverside Theater. "It's reminded us of our mission to connect audiences in new ways to art and to theater," he says, adding that their audience has expanded beyond the usual Gilbert Street patrons, reaching a large percentage of the city and the greater community.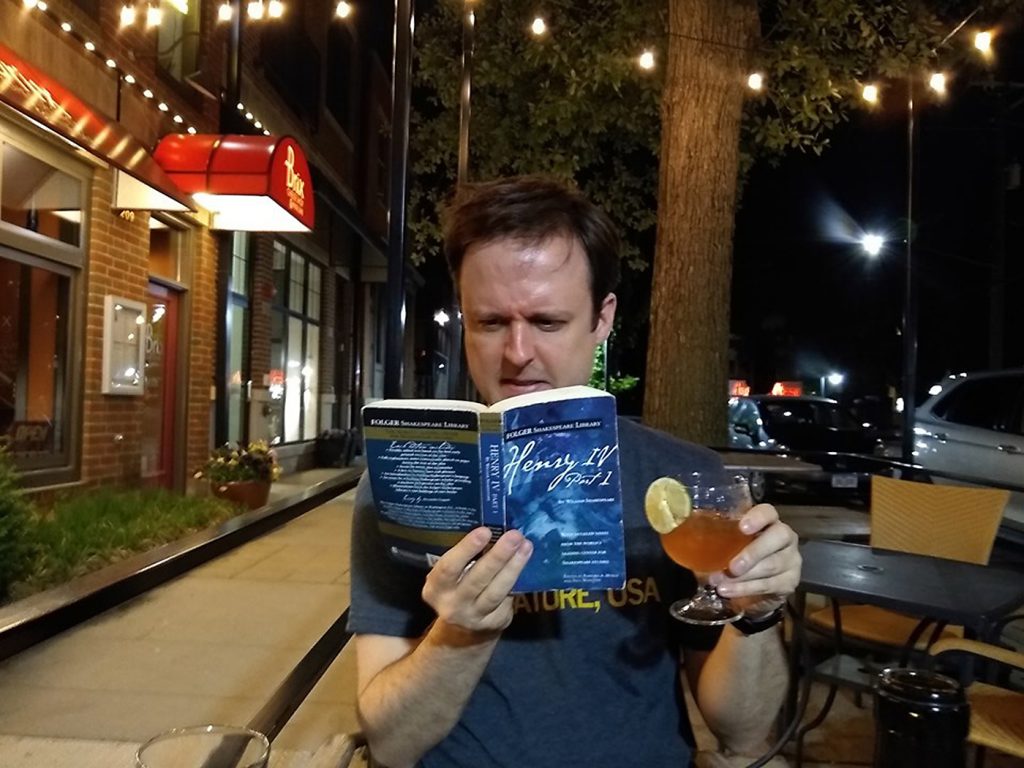 Staged in a space based on the Globe Theatre, on Festival Stage in Iowa City's Lower City Park, the outdoor production creates a more authentic experience. Knight feels the outdoor setting makes Shakespeare come alive. "The audience and actor interaction is so much more personal," Knight enthuses. "He wrote these great speeches to be delivered to the audience. A space like that allows us to create a wonderfully panoramic experience."
This is Knight's first Shakespeare in the Park program. A seasoned director and producer originally from Greenville, South Carolina, Knight was co-founder/ co-artistic director of the Slant Theatre Project in New York City. He joined Riverside Theatre last fall and is excited to bring his innovative vision to Shakespeare in the Park. Knight has made some thought-provoking choices with this year's production of Henry IV, Part 1 that speak to our current political and social climates.
The time period of the play has been updated from the medieval era to circa WWI. "It feels right to me," Knight explains. "There's change in the air; it's the last gasp of chivalry and the beginning of modern warfare."
An hour before each performance, there will be a Green Show, directed by Chris Okiishi, that's modeled after Elizabethan entr'actes involving a comic summary of what's about to be performed. It's a funny, theatrical version of CliffsNotes. Knight calls it "a little appetizer to get your mind working and to be reminded Shakespeare is funny and bawdy."
Henry IV, Part 1 introduces us to an England full of social upheaval and unrest. Known derogatorily by some as "the Usurper," King Henry IV wrested control of England from King Richard II, and is facing the threat of war from various quarters. He is trying to encourage his somewhat unwilling heir to the throne, Prince Hal, to stop cruising pubs with the charismatic drunkard Falstaff and step up to royal responsibilities.
"It's really Prince Hal's story," Knight explains. "It has everything. At heart it's a drama about someone finding their voice, and becoming the person they're destined to be. It's also very funny."
Knight adds, "We have this idea of Shakespeare as this buttoned-up thing, but it's raucous, it's rowdy. There's adventure, there's tragedy, and there's comedy, and they exist very close to one another. That's his genius, and that's what makes his plays speak to us over 400 years later. He manages to capture the highs and lows of human experience."
There are about 20 cast and crew members for this production, along with summer volunteers serving as ushers and helping out with operations. The cast includes both Riverside Theatre veterans and actors new to the scene. Riverside favorite Tim Budd is playing King Henry IV, and KatyHahn, in a gender-bending twist, is playing Prince Hal. Given that this is a play about identity, casting Hahn as Hal makes it even more relevant.
"Part of the reason Hal is played by a woman is the theme of generational change and leadership," Knight explains. "Our world has more opportunities than Shakespeare's did—it only makes sense to look at his stories through a more modern lens, not just as a story of men, but as a human story."
As Hal is contrasted with Hotspur, the "epitome of a manly man" who'll "fight on a dime, and makes rash decisions everyone sees as heroic, Hal is smart enough to see there is a better way."
This search for better leadership and new ways of problem solving will ring true with current audiences. "Right now we're asking ourselves what makes a great leader great and how we break out of this cycle of arguing and fighting all the time," says Knight. "That's how England was in this play. You have all these factions that can't agree with one another. Half of the population doesn't trust the king, so war is brewing."
Prince Hal's ability to bridge the gap between classes, a quality initially underappreciated by his father, is really a driv­ing force for more effective leadership. "What Hal does is start to usher in a new generation of leadership and offer a vision of a leader that understands the common people," Knight says.
Henry IV, Part 1 opens Friday, June 14, and runs through June 23. Doors open at 6 p.m., the Green Show begins at 6:30 p.m., and the show proper starts at 7:30 p.m. The play is approximately two hours long, with food, wine, and beer available to purchase before the performance and during intermission. Check RiversideTheatre.org for more information.