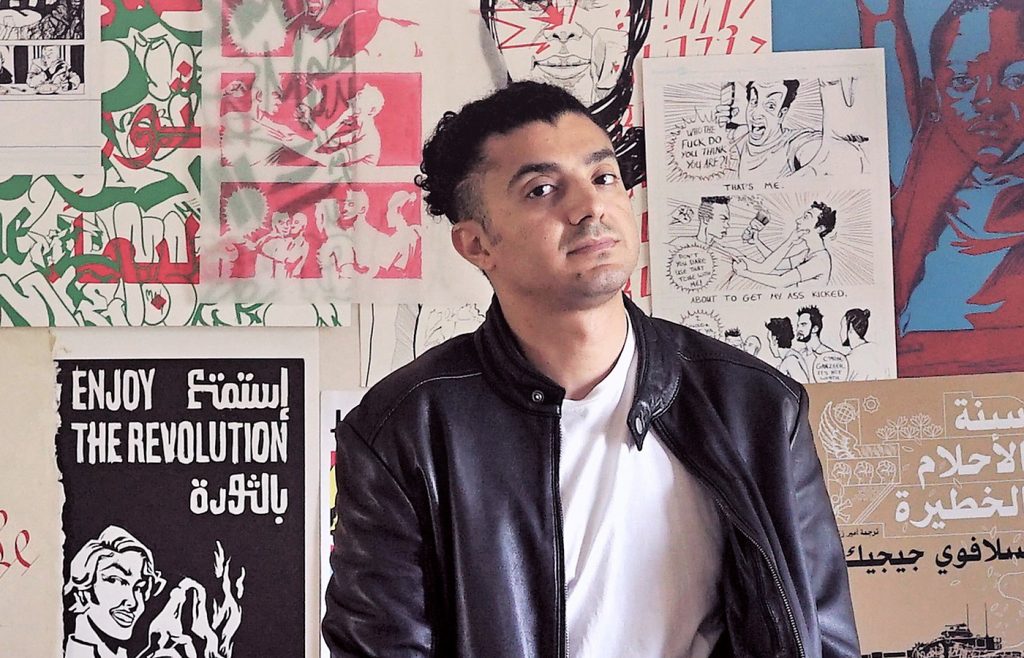 On April 27, 2019, the National Czech & Slovak Museum & Library debuted a 60-foot-long replica of the Berlin Wall in honor of the 30th anniversary of the fall of communism in Central Europe.
Through this public art exhibition, the museum will be hosting six street artists in various public programs and art installations on the wall over the next seven months.
The replica wall and its surrounding programs are a part of the NCSML's new 2019 series, Revolution Starts in the Streets.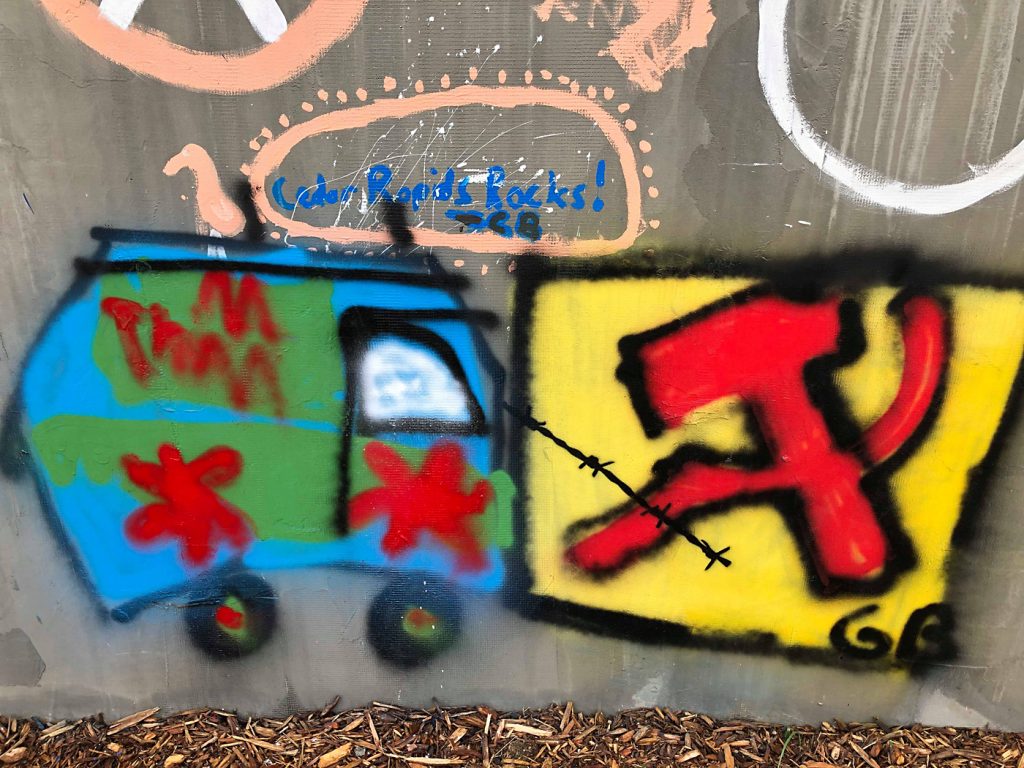 The first artist to visit Cedar Rapids for the exhibit will be the Egyptian artist Ganzeer. Ganzeer participated in the 2011 Egyptian Revolution as a street artist and still advocates for freedom and dignity today through his creative works. On June 6 at 7 p.m., Ganzeer will give a free public lecture at the museum about his role in the 2011 revolution. In the days following, he will lead a two-day street art workshop, in which he and workshop participants will add original street art to the Berlin Wall replica. Through this crash course in street art and protest art, the NCSML hopes to encourage the public to engage in civic discourse as so many artists have done in the face of oppression and injustice. Reservations for both programs can be made through NCSML.org.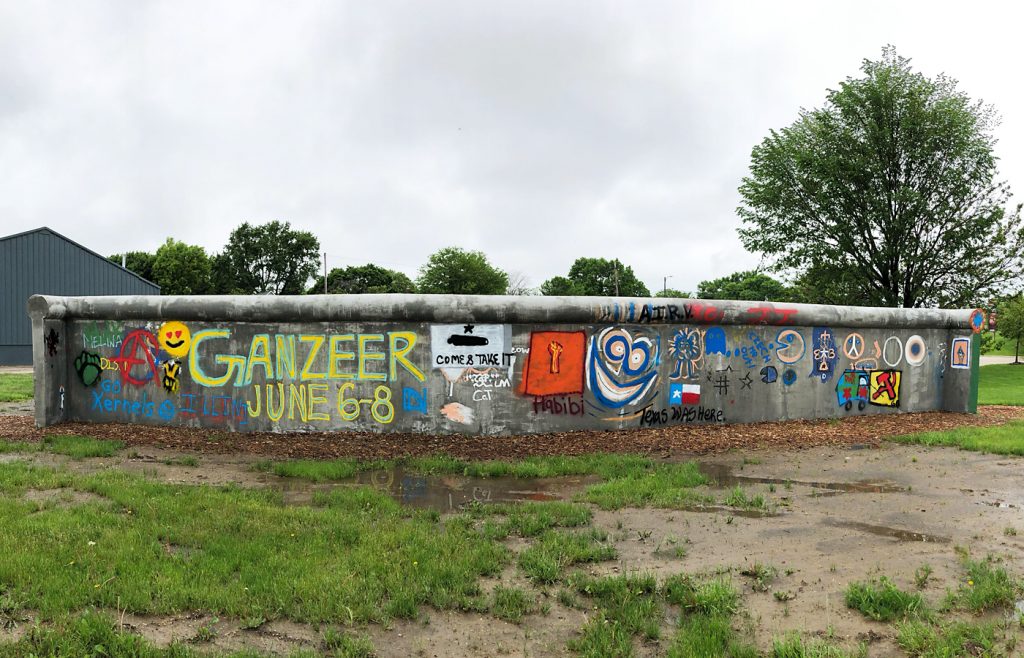 During his visit, Ganzeer will also meet with local high school students. Over the past year, museum staff have worked in partnership with students from Metro High School and the Iowa BIG high school program to design, build, and market the Berlin Wall replica. The students learned about the fall of communism and the role of artists in revolution while gaining practical job skills.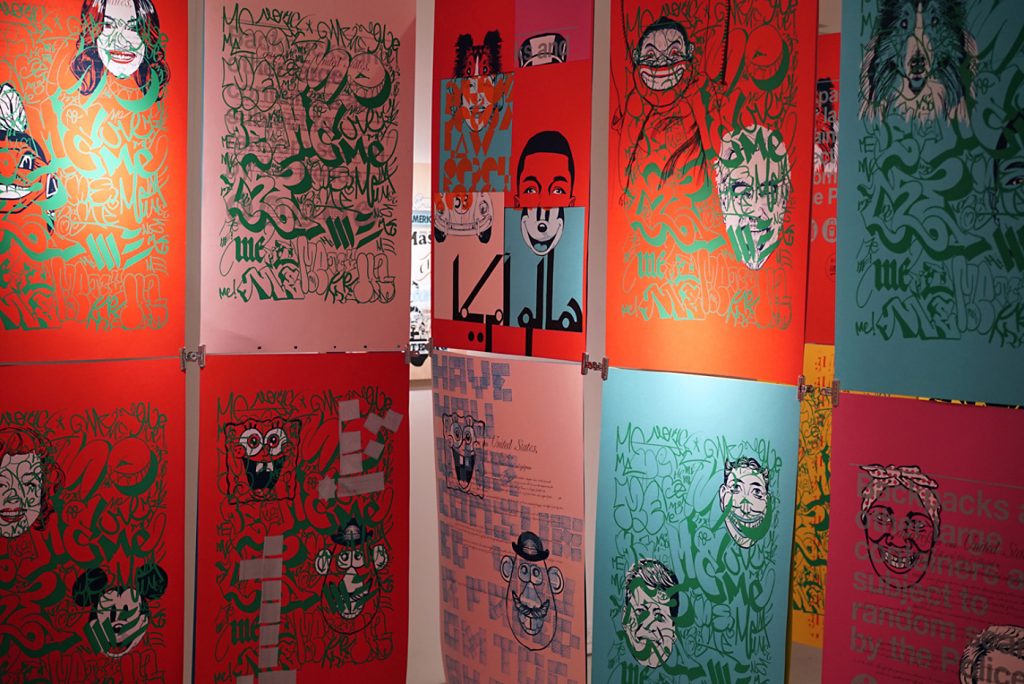 By bringing artists such as Ganzeer to the community, the museum hopes to make human-rights lessons from history tangible to these students and the Cedar Rapids community as a whole.
Visitors to the museum will also be encouraged to add to the Berlin Wall replica. Museum staff will be available to provide all art supplies free of charge.
The NCSML hopes the wall will serve as a public forum in which the community can positively and openly discuss contemporary issues, thus honoring the freedom of expression guaranteed to us as citizens of a democratic nation and bringing awareness to the lack of freedom experienced under oppressive governments past and present.