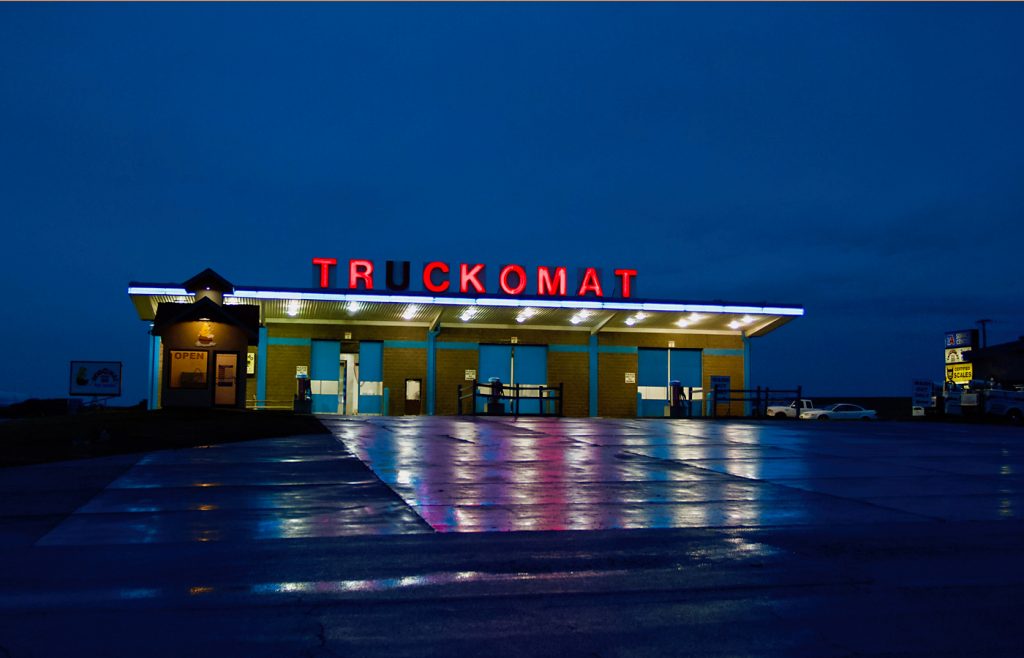 Coloring the skies above and the watery seas below, the color blue is everywhere. From cerulean to cornflower to navy and aquamarine, blue evokes loyalty, serenity, and infinity. No wonder it's the world's most popular color.
The Cedar Rapids Museum of Art (CRMA) invited Iowa artists to submit work with blue as its dominant color for the exhibition Into the Blue: An All–Iowa Juried Exhibition, opening Saturday, June 8, and running through September 15.
The show presents a wide range of styles and media, all created within the last three years. Associate Curator Kate Kunau juried the selections that resulted from a public call for entries.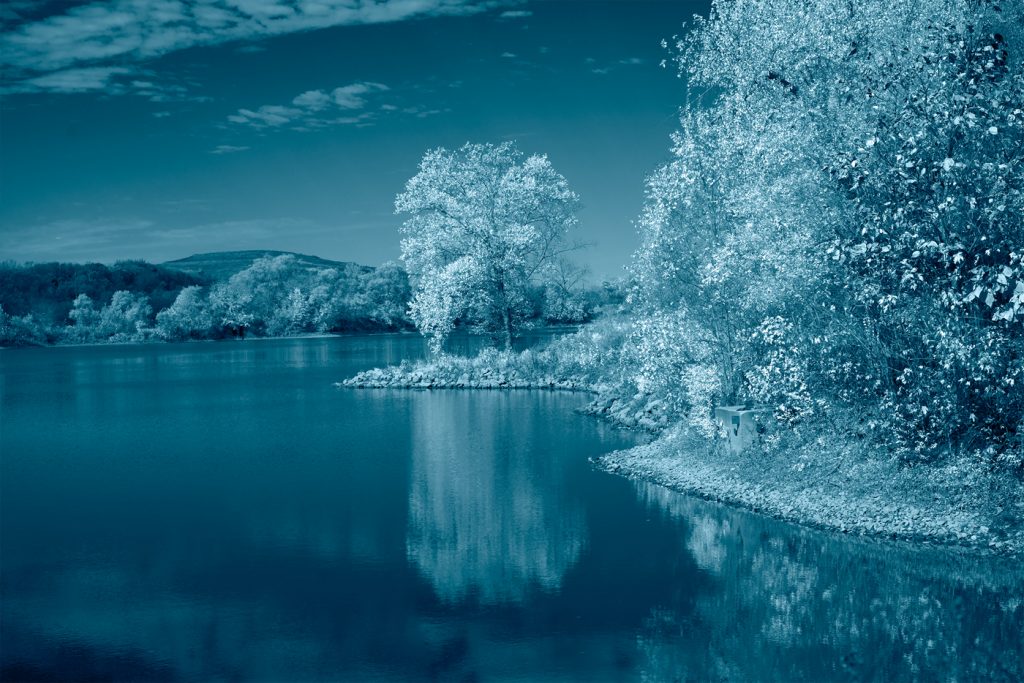 "Into the Blue is another in our series of juried exhibitions looking at contemporary art in Iowa," says Executive Director Sean Ulmer. "The CRMA has a long and rich tradition of supporting the local and regional art scene. Iowa is truly fortunate to have such an active and talented group of artists working today."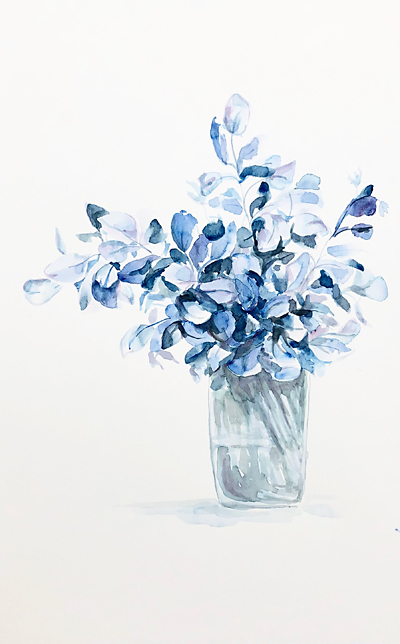 The artists included in Into the Blue: An All-Iowa Juried Exhibition are Judy Bales, Sharon Beckman, Jody Boyer, Sharon Burns-Knutson, Edgard Camacho, Lynne Carlson, Sara Carlson, Tibi Chelcea, Teresa Childers, Susan Coleman, Becky Danielson, Catherine Davies-Jones, Truc Deegan, Don Dixson, Maggie Douglas, John Evans, Rowyn Finch, Michelle Fischer, Suzanne Glemot, Lucy Goodson, Zeniff Guzman, Celine Hartwig, Floriana Hayes, Don Hedeman, Vicoria Herring, Christine Hillbert, Crystal Hird, Zanetta Hoehle, Robert John Hoffman, Angie Huffman, Hassan Igram, Tom Jackson, Bill Kettelkamp, Jessica Kirby, Julia Kottal, Julie Kulish, Laura Larabee, Diego Lasansky, Laura Lengeling, Nancy Lindsay, Jon Lorence, Sarah Luko, Caitlin Mary Margaret, Paul Marlow, Suzy McGrane-Hop, Steve Mineck, Tara Moorman, Denise Murphy, Sam Perez, Denice Peters, Bob Peterson, Tony Plaut, Kyle Powell, Issac Prior, Catherine Quehl-Engel, Adam Rake, Patricia Reeves, Susan Reinier, Elizabeth Rhoads Read, Chris Robbins, Jennifer Rogers, Michael Ryan, Abby Schrup, John Schwartzkopf, Cris Sell, Yu Shen, Danielle Shier, Thomas Sidebottom, Bill Stamats, Wendy Stegall, Debora Stewart, Niq Thomas, Dena Tollefson, Dean Traver, Lauren Tucci, Rob Wallace, Lianne Westcot, Stan Wiederspan, and Mary Zeran.
More Public Events:
Thursday, June 6: Public Reception, 5-7 p.m. Visitors are encouraged to wear the color blue and their most fun shoes to celebrate Into the Blue and Kick Up Your Heels: The Fine Art of Shoes exhibitions.
Tuesday, June 18: Art, Beer, and Food Pairing. Lion Bridge Brewery, 6-8 p.m.
Saturday, July 13: Family Fun Day: "The Hue of Blue."  11:00 a.m. to 3:00 p.m. with free admission and make-and-take activities for all ages.
Thursday, August 15: Blank Canvas Blues Workshop, 6-8 p.m.
The Cedar Rapids Museum of Art contains more than 7,800 works of art by hundreds of artists, including the world's largest collection of works by Grant Wood. For more information, call the museum at (319) 366-7503 or visit CRMA.org. Museum Hours: noon to 4:00 p.m. on Tuesday, Wednesday, Friday, and Sunday; noon to 8:00 p.m. on Thursday; 10:00 a.m. to 4:00 p.m. on Saturday. Grant Wood Studio Hours: noon to 4:00 p.m. on Saturday and Sunday from April through December.