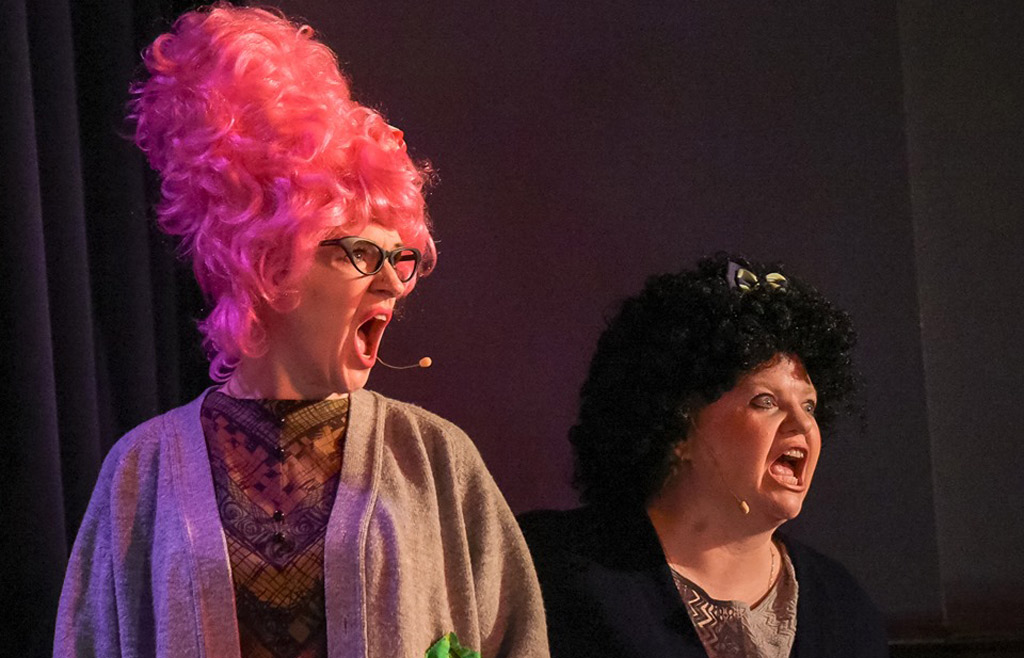 Bring the family to meet some creepy crawlies of the mostly lovable kind as Fairfield Area Community Theatre (FACT) presents the musical adaptation of James and the Giant Peach on Father's Day weekend, June 14, 15, and 16, at the Fairfield High School.
With music and lyrics by Tony Award-winning duo Benj Pasek and Justin Paul and book by Timothy Allen McDonald based on Roald Dahl's children's book, James and the Giant Peach has songs that will stick in your head like a pleasant, toe-tappin' earworm.
As the play begins, the whimsical and wise Ladalord, the ringleader of the play's circus of characters, prepares the audience for strange magic and wonder to come. "Right before your eyes … Scrumptious and scary adventures start! Right before your eyes … Children, be wary if you're faint of heart!"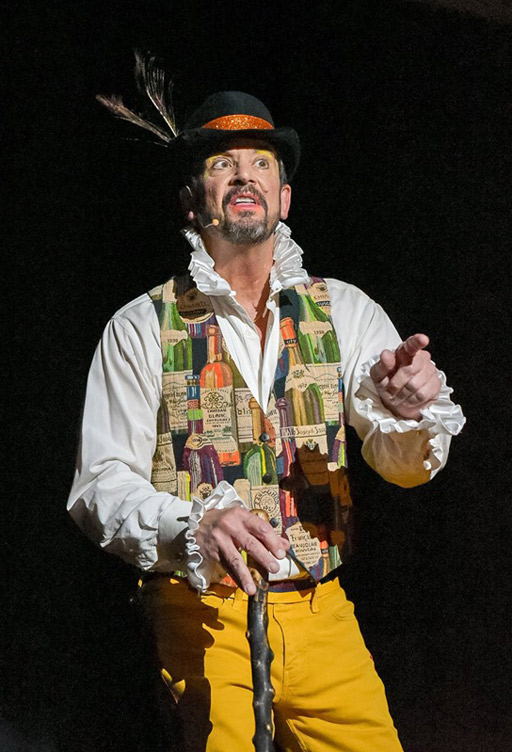 Ladalord, played by Thomas Voorhees (recently seen with FACT in Most Happy Fella), sets the stage for a wild theatrical ride—from the streets of London to a run-down country cottage, then deep into a world of magical spells, insects, and giant fuzzy fruit—and across the shark-infested ocean to the tippy top of the Empire State Building!
The ever-earnest, creature-compassionate, and recently orphaned James is played by the talented Xavier Kessel, seen as young Simba in The Lion King, Jr. at Fairfield Middle School. (Acting and singing apparently run in his blood; Xavier's father, grandfather, aunt, and grandmother have all performed on stage or behind the scenes in past FACT productions!)
Back to the story . . . Young James is flung into a bleak existence with his "only living relatives," a couple of atrocious, self-serving, sandwich- and man-hungry aunts, Spiker and Sponge. Played by Meredith Siemsen and Tena Edlin, the pick-pocketing aunties promise James nothing but hardship as they force him into a life of dreary servitude. (Think Fagan from Oliver meets the Wicked Witches of the West! But more ridiculous.)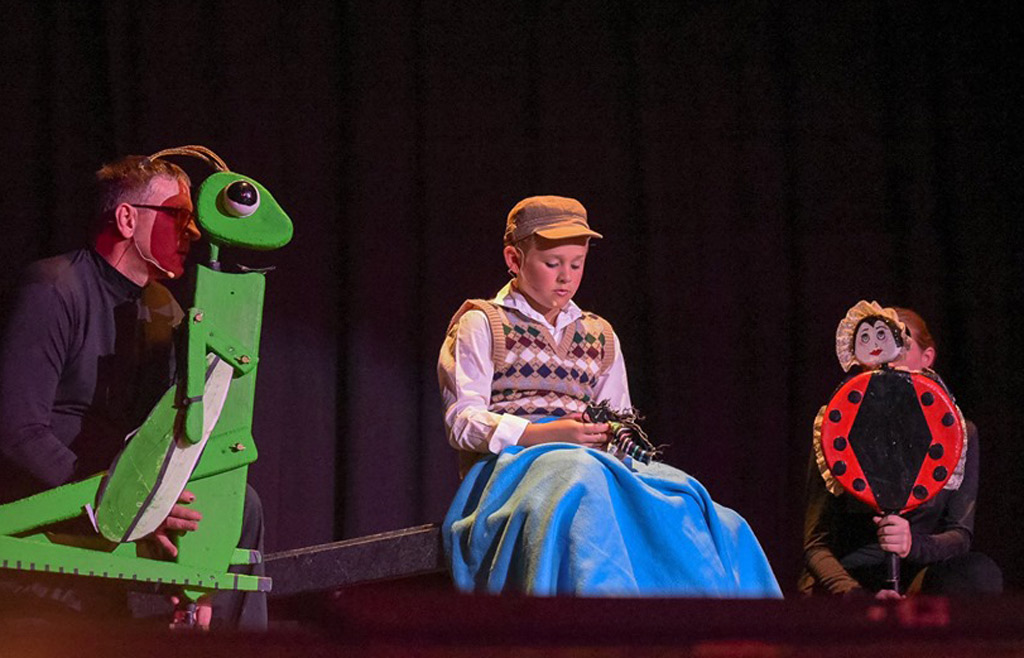 Desperate for some scrap of happiness, James follows the advice of Ladalord, concocting an outlandish potion that just might offer him a new chance. But when the elixir is accidentally spilled near the aunties' critter-covered tree peach tree, things take a turn for the weird.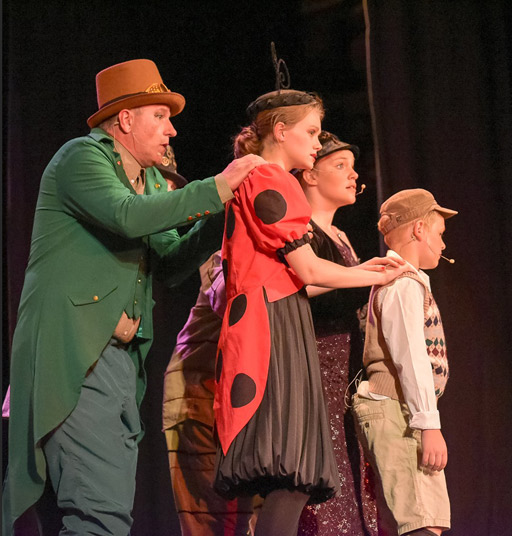 James finds himself surrounded by a crew of human-sized, bug-like beings. Together, the boy and his bizarre new friends jump, hop, sing, crawl, and worm their way toward an escape from their troubles, leaving the aunties, well . . . flat.
If there is such thing as a dark comedy for children, this is it! But just when things get ooky, spooky, or a bit down in the mouth, levity and laughter are just around the bend. Who doesn't love a good earthworm joke—or a sassy musical number featuring a jubilant chorus?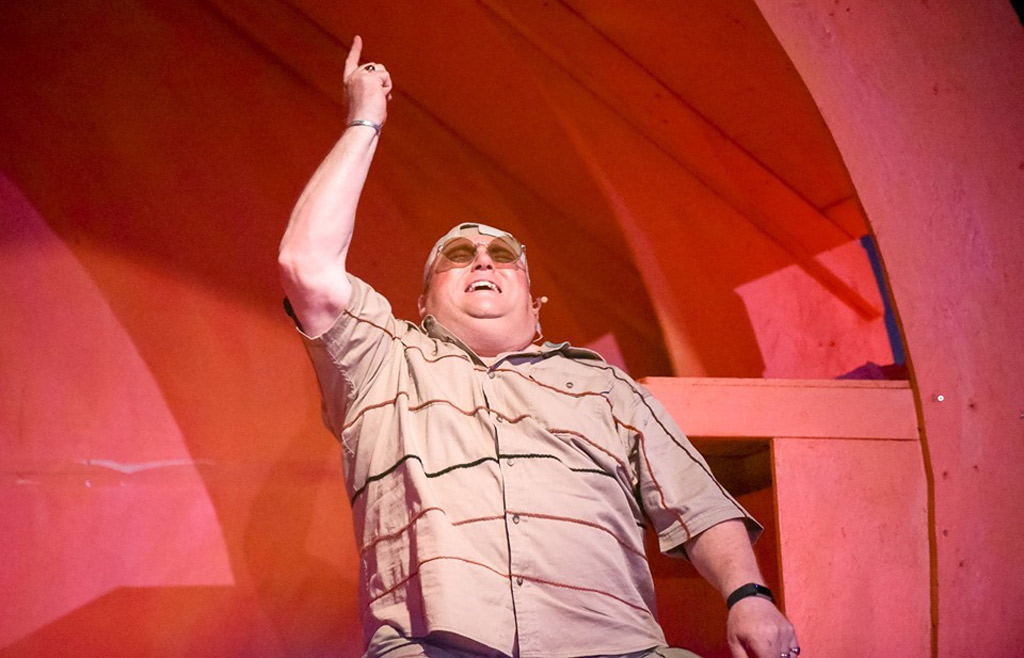 Directed by Laura Smith, with an orchestra of musicians led by Jim Edgeton, Peach brings together the Fairfield community in a colorful, kooky, and ultimately tender-hearted musical.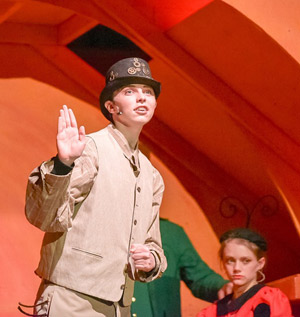 Under their insect costumes, you may recognize Tommy Brower, Erin Epperson, Alma White, John Grunwald, and Richard Nissen. The cast and chorus is complete with sparkling performances by Tristen and Erin Davis, Brian and Liam Robbins, Jasper, Jewelianna, and Patti Murphey, Bixie Brower, Soren and Yvette Clausen, Felicia Strong, Miles Siemsen, Cassius Bartow, Jason Deprey, Abdul Ismail, Evie Messer, Kaylee Pringle, Madeline and Kai Starling, Lacy Vance, and Grant Ward. Backstage and tech heroes include Blair Grunwald, Torie Hollingsworth, Rachel Biggs, Lacy Vance, Marsha Vasquez, and Katie McLain.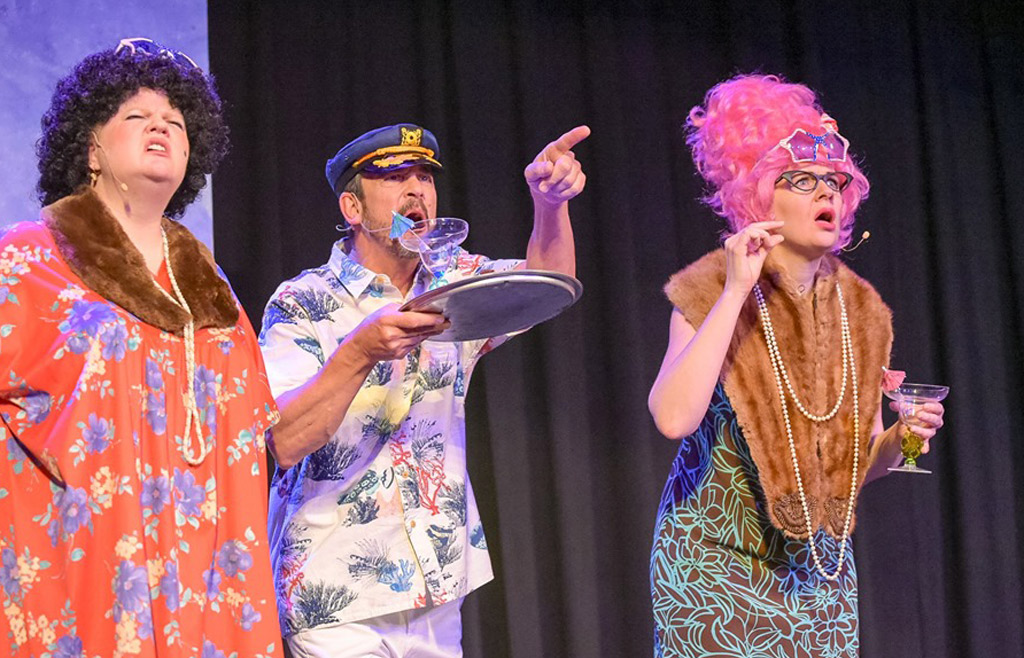 Tickets for James and the Giant Peach can be purchased at the door or in advance at Kim's Kottage, 54 S. Main St., (641) 469-5467 (cash or check only). Fri. & Sat. shows (June 14, 15) start at 7 p.m.; Sunday matinee (June 16) starts at 2 p.m. $15 General admission; $10 students. Performances take place at Fairfield High School Auditorium, 605 E. Broadway.