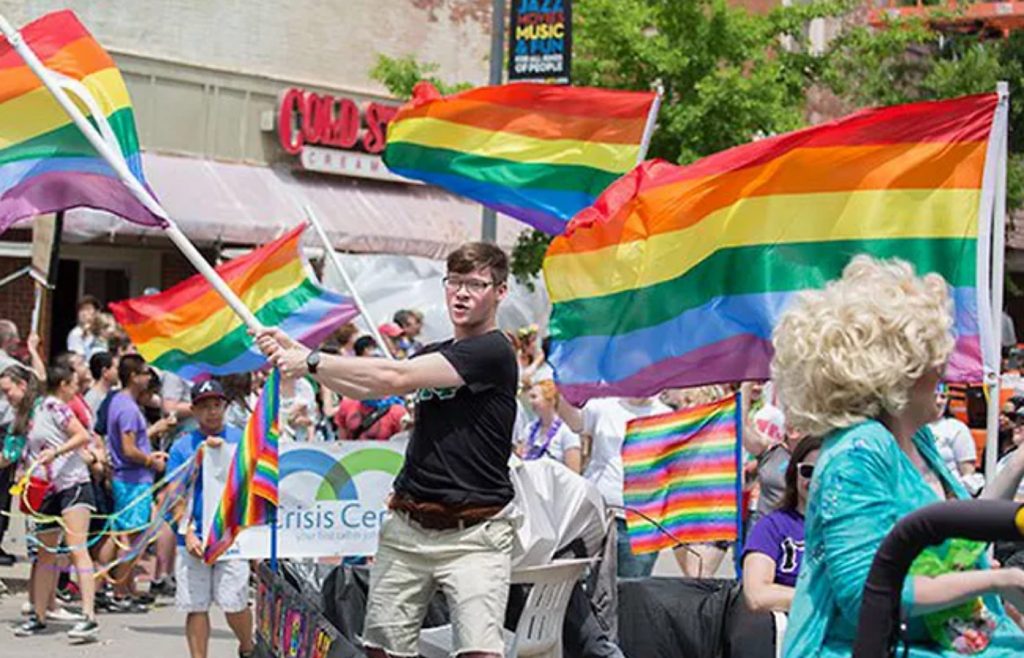 Everyone in the LGBTQIA+ community, but in particular trans people, are facing a lot of pushback against our existence under the current administration. Nationally, healthcare providers who don't want to treat trans gender patients have had a license to discriminate handed to them by our president.
Locally, in Iowa, Governor Reynolds signed legislation that ignores an Iowa Supreme Court ruling requiring Medicaid providers to include Gender Confirmation Surgery because she believes gender dysphoria and body dysmorphia are the same things.*
Suicide within the trans community is on the rise, as are hate crimes. The community, which has always existed on the fringe, is in crisis mode.
Last year, 26 trans gender people, primarily trans women of color, were murdered for being trans. So far this year, there have been eight murders designated as hate crimes.
Meanwhile, here in Fairfield, I have had anti-trans slurs shouted at me three times this month, and today is only the 11th of June. Last week, a group of 12 neo-Nazis disrupted Detroit Pride, and while 12 might seem like a low number, 12 Nazis are 100% more Nazis than I ever want to see protesting a Pride parade. With the rise in anti-trans sentiment and growing violence against our community, showing our pride is an act of survival. The first Pride, at Stonewall, was a rebellion; we need to return to that sense of urgency, so I'm going to attend Iowa City Pride this year and stand shoulder-to-shoulder with my trans siblings. I hope to see countless allies standing alongside us.
***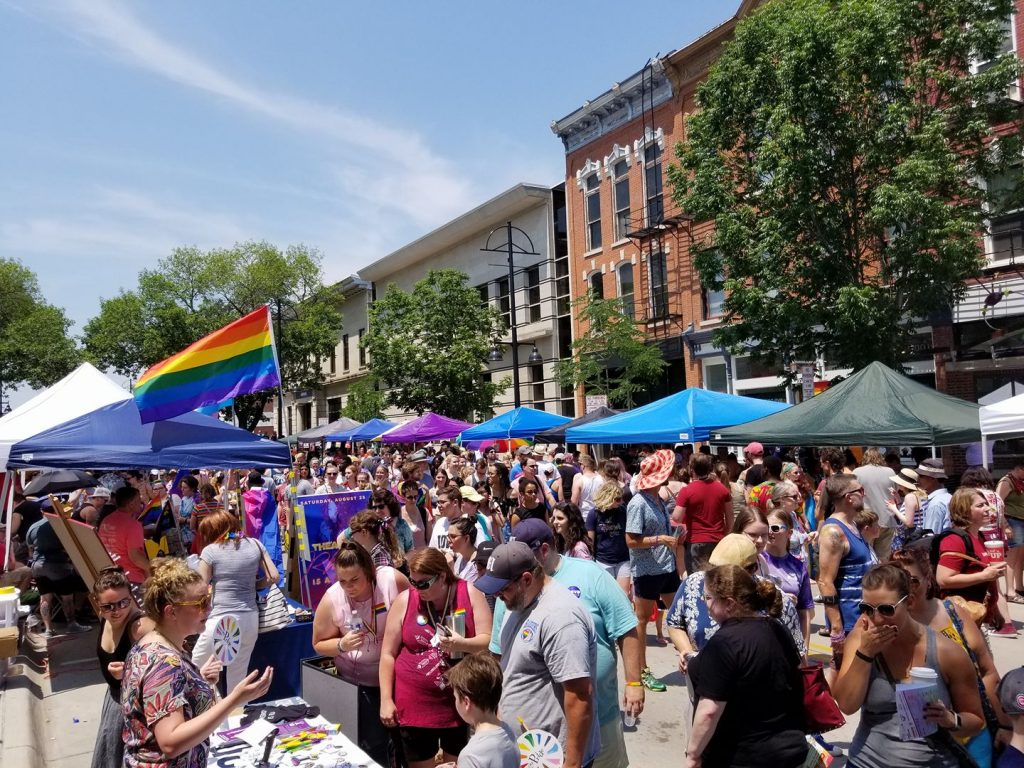 The Iowa City Pride Vendor Fair & Parade takes place in the heart of downtown Iowa City, Saturday, June 15th. The parade starts at noon at Clinton & Jefferson streets, ending at Gilbert & College. Community discussions and entertainment continue all afternoon.
On the Mainstage:
1 p.m. – The Quire of Eastern Iowa, choral music
1:30 p.m. – Draglings, young drag artists mentored by experienced performers
2:05 p.m. – Everyday People Say What, groove and soul
3 p.m. – Pride Drag Royalty, I.C. drag pageant winners
4 p.m. – Nikki Lunden's Natural Habits, Midwestern roots rock
5 p.m. – I.C. Drag Kings, I.C.'s longest-running drag king troupe
5:50 p.m. – Rebellion Burlesque, Iowa City/Cedar Rapids-based group
6:40 p.m. – Namoli Brennet, four-time Outmusic Award nominee
7:30 p.m. – Ariel Versace, of RuPaul's Drag Race Season 11
8:35 p.m. – Isaac Burris, local pop and R&B artist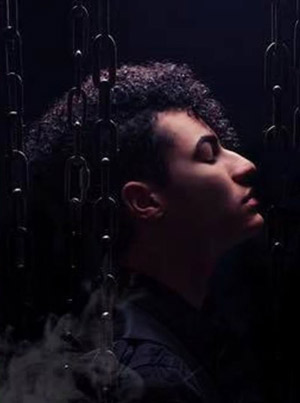 On the Englert Theatre Stage:
1:20-2:20 p.m. – Kink Demonstrations. Join members of our local and regional kink communities as they share their personal experiences and kink/fetish interests.
2:25-3:35 p.m. – LGTBQ History in Iowa City. David McCartney, archivist for the University of Iowa, and LGBTQ pioneers Raymond Perry and Aaron Silander (of 100 Grannies for a Livable Future) offer their recollections and research about the history of LGBTQ activism in Iowa City.
3:45-4:40 p.m. – "The Little Boy Who Grew Up to Be Cher." Miss Trans USA Candi Stratton, world-renowned Cher impersonator and the Grand Marshall of Iowa City Pride 2019, shares the story of her journey to self-acceptance as an openly transgender person. She will be joined by Dr. Katie Larson Ode, founder of the pediatric transgender clinic at the University of Iowa, and part of the University of Iowa Stead Family Children's Center to talk about the unique challenges of transgender youth.
4:45 – 5:45 p.m. – Being an LGBTQ Person of Color in Iowa City. Learn from a diverse panel of LGBTQ People of Color about the challenges and joys they face in Iowa City. Panelists include Jana Bondurant, a member of the I.C.Kings; Amanda Delgado, server at The Deadwood and a longtime Iowa resident; Alexandra Gray, a transgender woman now living in Des Moines; Audra King of The Quire of Eastern Iowa; and Jose Maldonado of the Lambda Softball Association; and Iowa City resident Tony Sivanthaphanith.
  5:50-6:50 p.m. – LGBTQ Sexual Health. Hear about how to be safe sexually, regardless of your gender identity or sexual orientation, at this panel discusssion led by Dr. Michael Colburn of the U of I LGBTQ Clinic, longtime sexual health educator Seth Owens,  Constanza Scheetz of United Action for Youth, and other sexual health educators from Johnson County.
7-9:30 p.m. – Spontaneous Small Group Discussions. Do you have a topic you'd like to discuss? Sign-up sheets will be available all day to create spontaneous small group discussions Pride Fest evening. Create a sign-up for YOUR Spontaneous Small Group in the Englert. lobby.
For more information, maps, parking, and Pride Week Iowa City event info, please visit IowaCityPride.org.
* Gender dysphoria is the condition of feeling one's emotional and psychological identity as male or female to be opposite of one's biological sex, whereas body dysmorphia is defined as a mental disorder in which a person is preoccupied with an imagined or minor physical defect.