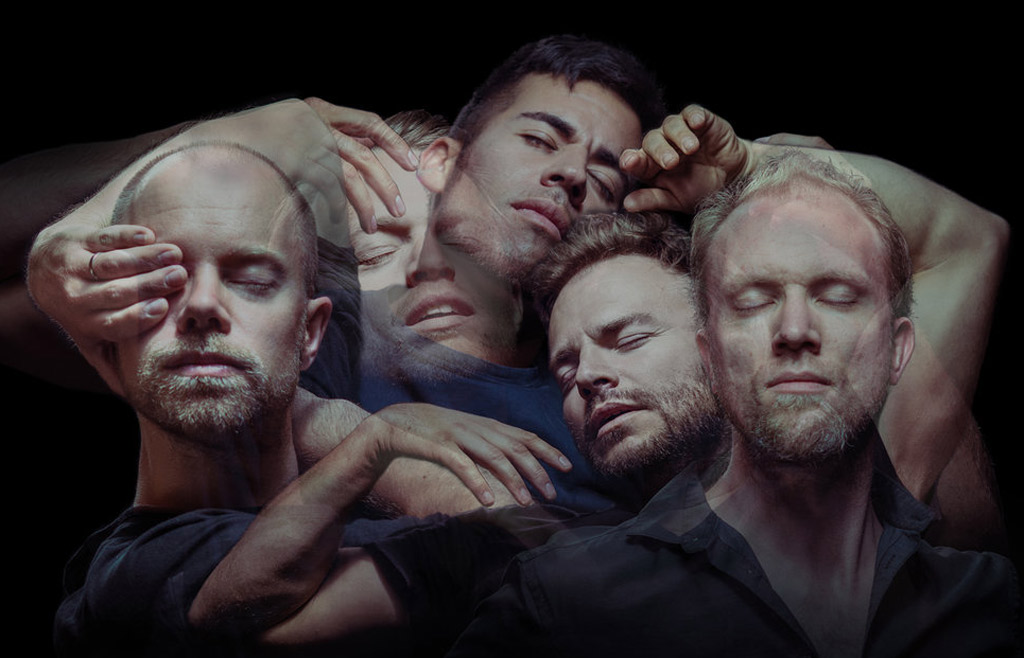 Tuesday night, June 25, clear your schedule for Midsommar 2019 in Swedesburg, Iowa, as the Swedish American Heritage Museum hosts a very special folk band: Jaerv.
The award-winning Swedish quintet presents an extroverted, vigorous, and heartfelt brand of folk music with contemporary leanings. Together, the five members of Jaerv have created a homogeneous, vivid, and precise sound which has established them across the globe as a must-see act. Jaerv has toured the U.S., Japan, Spain, Scotland, Ireland, Finland, and Norway among other countries, and the Swedish American Heritage Museum is thrilled to be bringing them to Iowa audiences.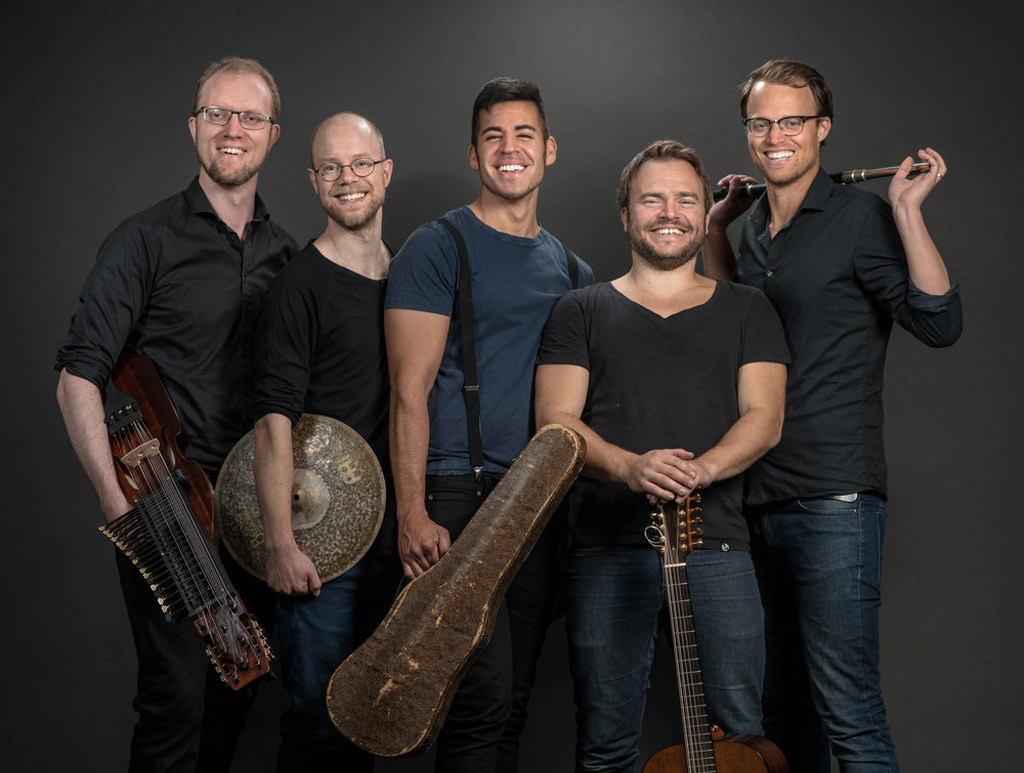 "Meet Jaerv! An innovative Swedish folk quintet with jazz and pop leanings who flawlessly blend original songs with stellar takes on captivating Scandinavian folk songs, some dating back 700 years. The combined talent, humor and professionalism these impressive men exude is unparalleled. Musicians. Vocalists. Songwriters…. Be moved by them and move with them. Jaerv!" says Jeffrey De Hart, the Swedish correspondent of Billboard.
"The Swedish folk group Jaerv takes the elements of traditional Scandinavian music and reflects them through a modern prism, with an all-acoustic sound that nonetheless takes a bevy of tricky turns in rhythm and harmony that make the pleasant rural melodies ring with a contemporary complexity." —Rick Massimo
Rooted in diverse musical traditions, Jaerv offers a varied stage performance where five-voiced tunes blend with energetic dances and improvisation.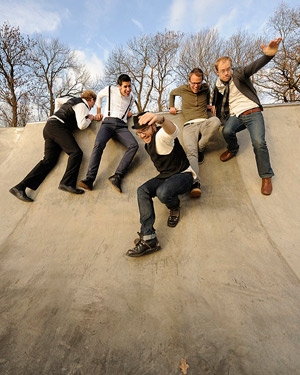 Jaerv is: Joel Hagen on flute, whistles, soprano saxophone, EWI, and vocals; Anders Bergsten on double bass, keyfiddle, and vocals; Harald Nilsson on guitars and vocals; Markus Gustavsson on fiddle and lead vocals; and Tobias Hedlund on percussion. For a taste of their mesmerizing musicianship, click here.
On Tuesday night, concert goers will also enjoy music by Ron Johnson on accordion and are invited to stay for refreshments after the show.
Midsommar 2019 takes place Tuesday, June 25, from 6:30–10 p.m., at the Swedish American Heritage Museum, 107 James Ave. in Swedesburg. Visit Facebook for more info or call (319) 254-2317.