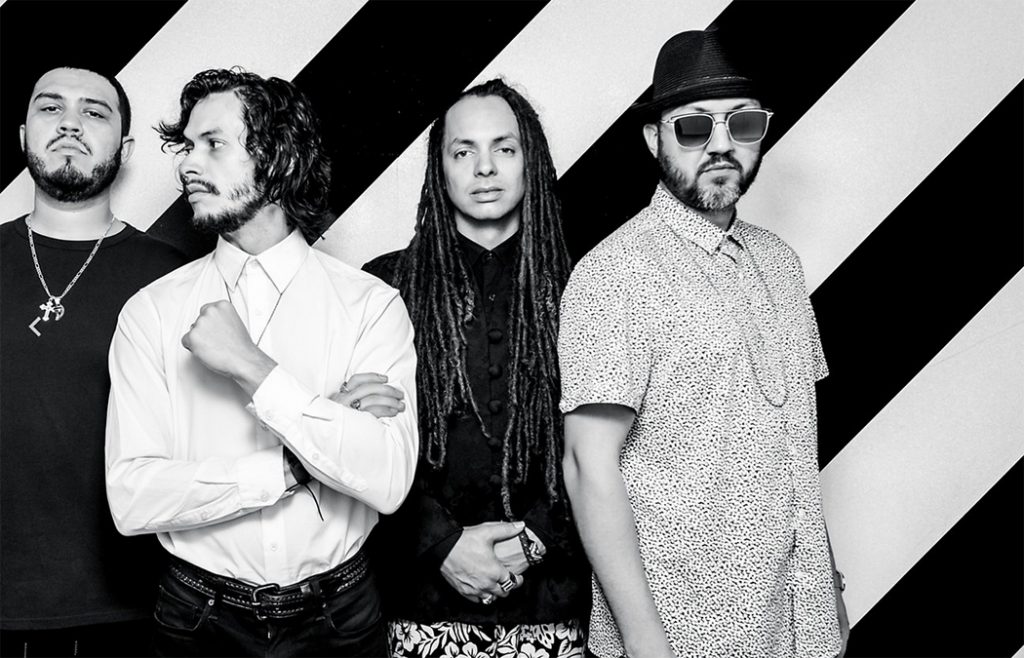 Earlier this spring, the genre-breaking band Making Movies released amer'ikana, an album that speaks out against the divisions and injustices targeting Latino communities today. The band heads to Cedar Rapids to play a show at CSPS Hall on Thursday, June 20.
Energy, mysticism, roots—it's hard to describe the music of Making Movies, a band that Rolling Stone says is "breaking down walls in the United States," with a mix of Afro-Latino
rhythms and psychedelic rock 'n' roll that makes the group's sound something unique.
The connection between the Chi brothers (hailing from Santiago, Panama) together with their Mexican bandmates, the Chaurand brothers, results in an overwhelming musical presence that takes you through landscapes festive, furious, refreshing, and dark.
At times the falsetto of Diego Chi (bassist) takes you to the underworld, while the fuzz of Enrique Chi's guitar anchors his spirited voice in the midst of the Chaurand brothers' primal and folkloric percussion. It's an explosion of energy on the stage, making you wonder: does the soundtrack make the movie, or does the movie make for the soundtrack?
The world turned their attention to Making Movies as Rubén Blades, Flor De Toloache, Asdru Sierra of Ozomatli, David Hidalgo of Los Lobos, and Las Cafeteras joined forces with the band on amer'ikana. The first two singles, "No Te Calles" and "Cómo Perdonar," were launched along with a movement that invites artists and fans to participate on the website NoTeCalles.world, by joining the chorus with Rubén Blades and Making Movies. The album includes "Delilah," a song about immigration written during a week-long writing session between Blades and Lou Reed that had never before been recorded. Saying that "Rock 'n' roll is Latin music," the band dedicates the album to the beautiful inhabitants of the amer'ikana continent.
Tickets are $16 in advance, $20 at the door, at CSPS Hall in Cedar Rapids.