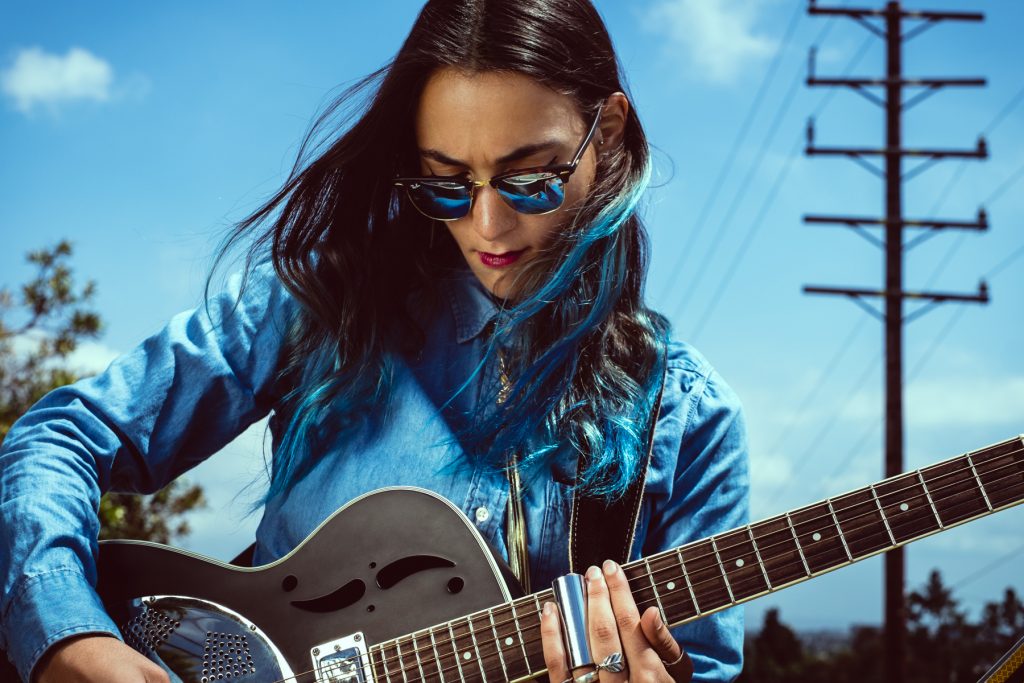 Traditional blues slide guitarist and singer-songwriter Cristina Vane, fresh off of American Idol appearances, has embarked on a cross-country tour that includes a show at Café Paradiso in Fairfield on Thursday, June 20, 2019.
This feisty performer who grew up in Paris, France, describes her music as a blend of folk and blues, angst and elation. She speaks four languages, attended private schools in Paris, and graduated from Princeton University.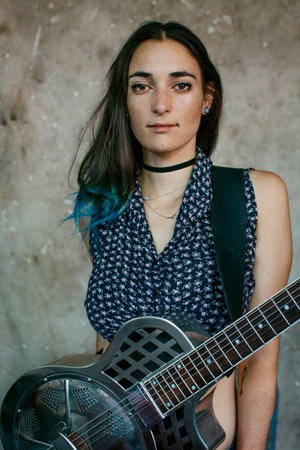 Since becoming enchanted by the blues, she's developed a musical style greatly influenced by her idols: Skip James, Mississippi John Hurt, and Blind Willie Johnson. "Once I started listening to these blues legends," she says, "I think that was the last time I listened to music past 1930, honestly."
You may have seen her blue-tipped hair and signature silver resonator slide guitar on Instagram. Over 15,000 people follow @cristinavanemusic, where she's documented her personal and musical journey since moving to Venice, California, three years ago.
"You have to go to places where people appreciate this kind of music more," she says, acknowledging that as a white woman playing the blues, she has a duty to honor its roots. "You have to respect the tradition."
Cristina Vane will perform at Café Paradiso on Thursday, June 20, at 8 p.m. Tickets are $10 in advance (CafeParadiso.net or at Paradiso, 101 N. Main St. in Fairfield), or $12 at the show.