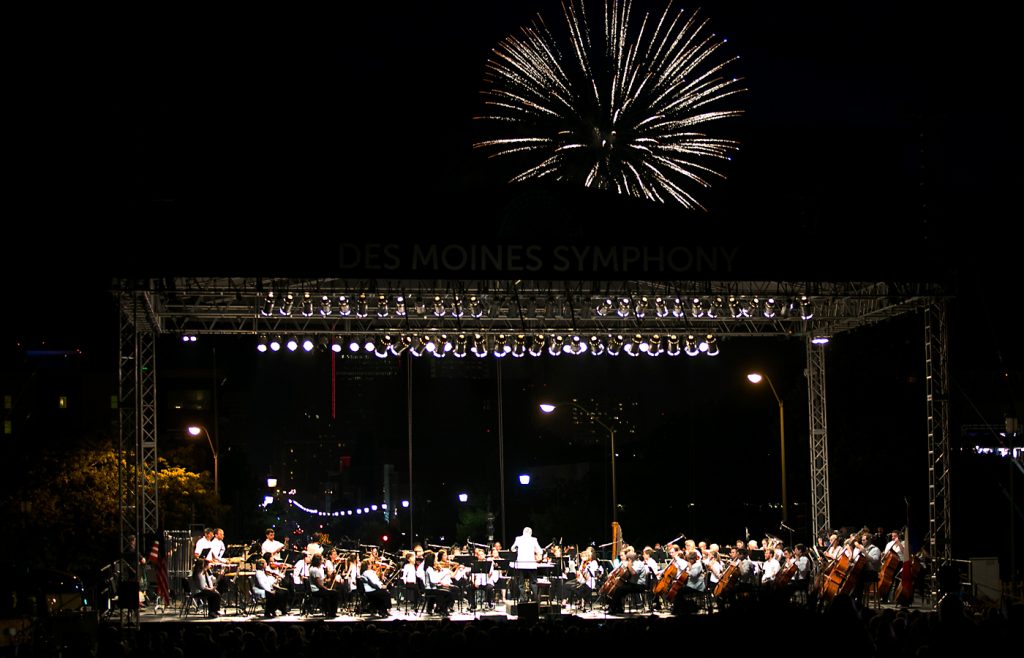 Music Director & Conductor Joseph Giunta and the musicians of the Des Moines Symphony will once again perform The Des Moines Symphony' Yankee Doodle Pops, Iowa's largest single-day concert event.
This free, outdoor concert takes place Wednesday, July 3, 2019, at 8:30 p.m. on the West Terrace of the Iowa State Capitol.
A concert prelude featuring the Turner Center Jazz Orchestra with Tina Haase Findlay begins at 6:30 p.m., and the Des Moines Symphony performs at 8:30 p.m. The evening culminates with the Des Moines Symphony's premier fireworks display over the Des Moines skyline.
This year's concert, "The Dream of America," celebrates the rich history and vivid dreams of our great country. Reprising a much-lauded performance from the 2018-2019 Masterworks season, the Symphony will perform a suite from Ellis Island: The Dream of America, an ambitious new work by Peter Boyer that blends theater, narration, historical images, and music to portray immigrants in search of the American dream.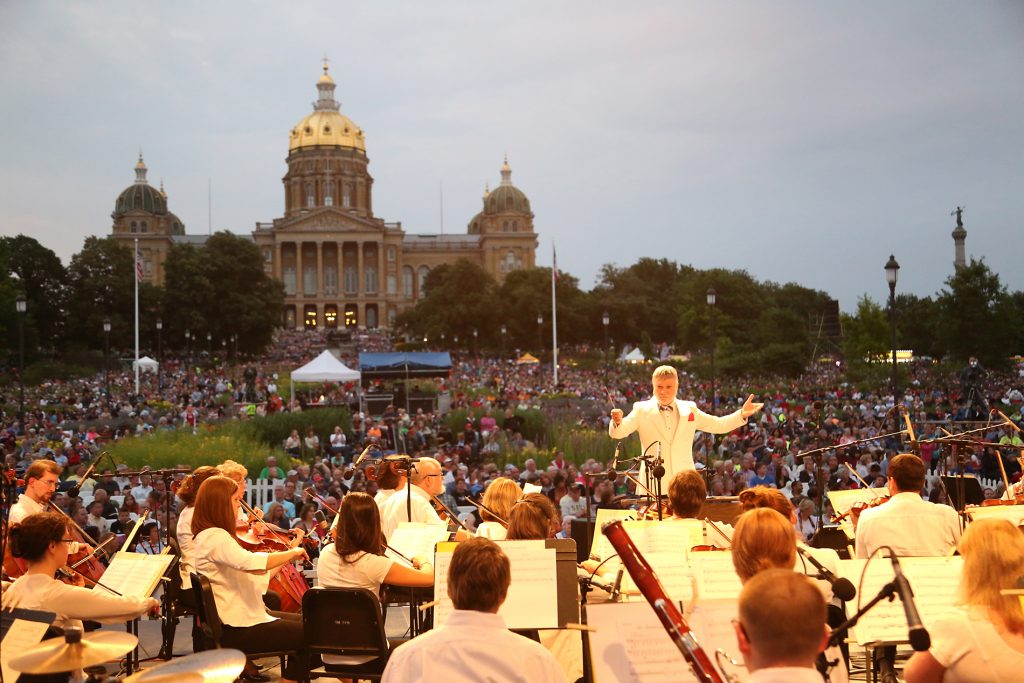 Our nation's vibrant heritage is brought to life in music as a cast of five actors perform short monologues from the Ellis Island Oral History Project.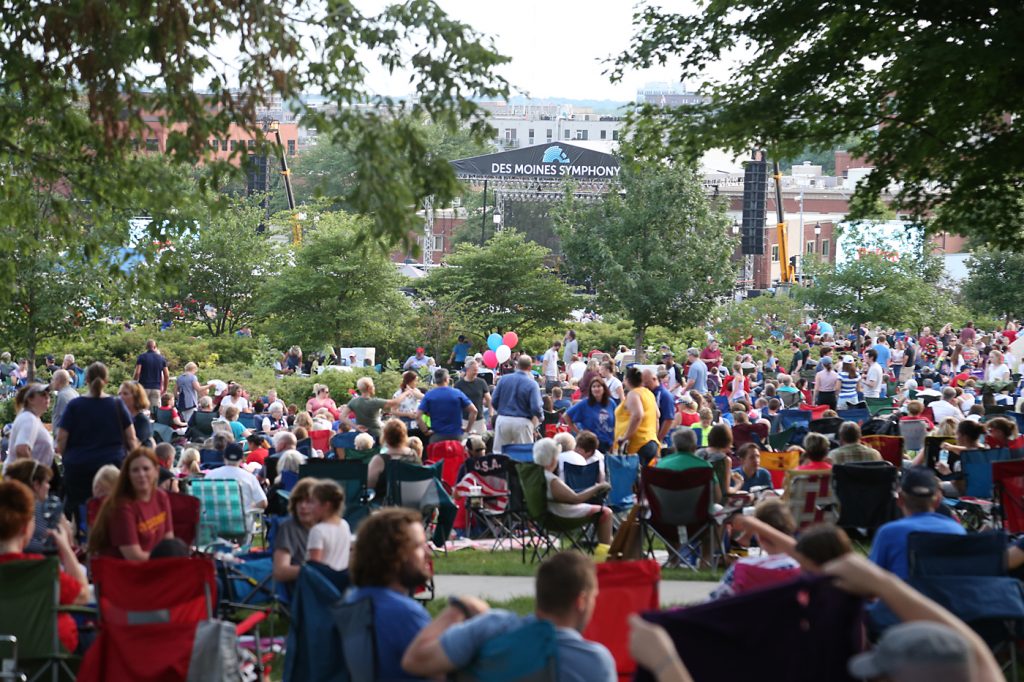 As always, the Des Moines Symphony will perform time-honored, patriotic favorites including the Armed Forces Salute, The Stars and Stripes Forever, and the 1812 Overture with live Howitzer cannons and fireworks.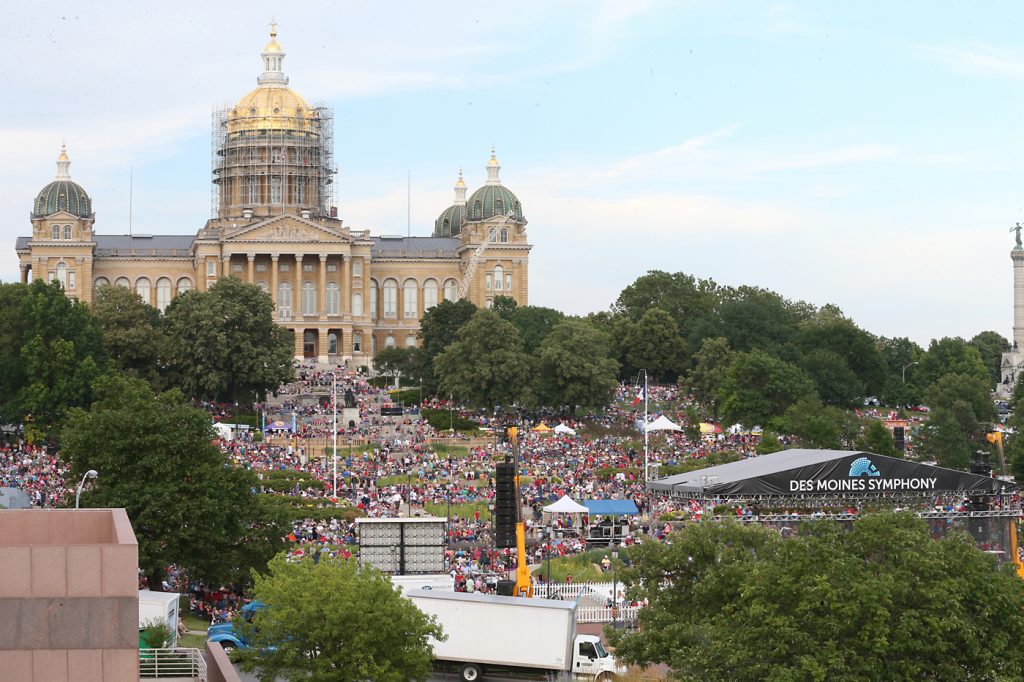 The winner of the Des Moines Symphony's tenth annual "Oh Say, Can You Sing?" Competition, Andy Oakden, will open Yankee Doodle Pops with The Star-Spangled Banner. Andy was chosen from a field of 20 competitors on Saturday, June 29 during the Symphony's annual national anthem competition.
For more information, visit dmsymphony.org.