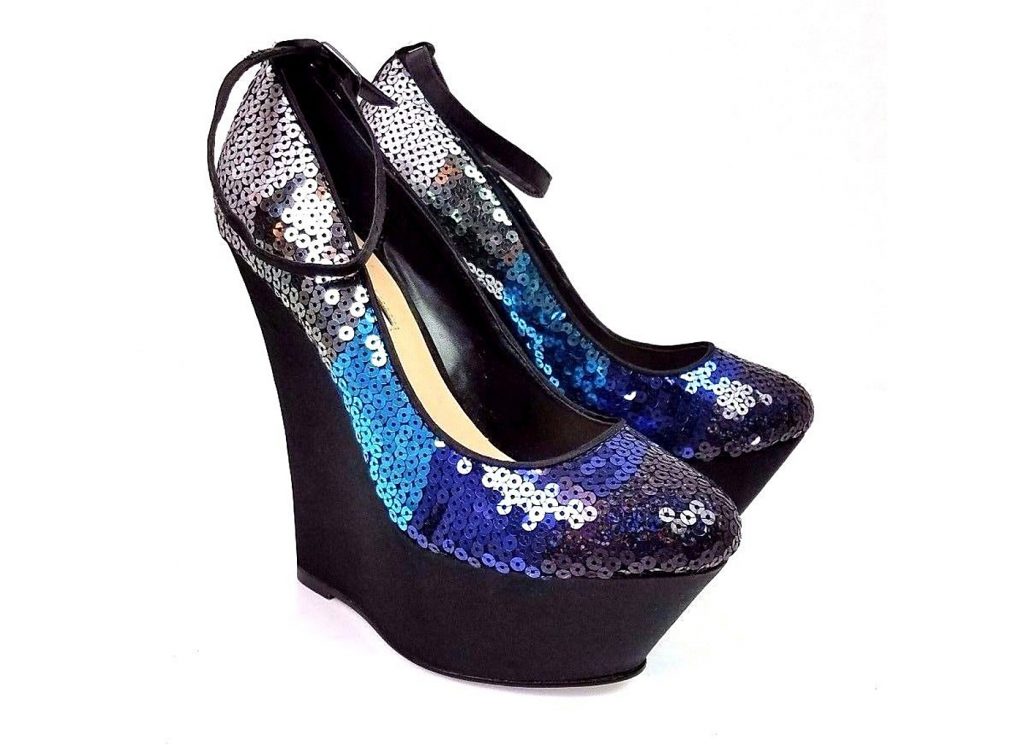 From ancient sagebrush-bark sandals to Lady Gaga's super-high platforms, shoes have a long and varied history, protecting and embellishing the human foot for as long as people have roamed the earth. Shoes are a practical necessity, but that hasn't stopped wearers from dressing up their basic foot coverings.
High-heeled shoes, originally created in ancient Egypt as a status symbol, have become ubiquitous in contemporary society. A new exhibit at the Cedar Rapids Museum of Art, Kick Up Your Heels, celebrates the art of the high-heeled shoe by showcasing the work of today's best designers, including Manolo Blahnik, Jimmy Choo, Christian Dior, Diane von Furstenberg, Nicholas Kirkwood, Prada, Sonia Rykiel, Walter Steiger, and Stuart Weitzman.
Kick Up Your Heels puts the spotlight on design elements that make each shoe a distinct work of art, whether it's distinctive heels, dainty cut-outs, complex leatherwork, ostentatious color, or unusual materials.
We emailed curator Kate Kunau earlier this week and asked her to tell us more about the new show, which runs through September 1.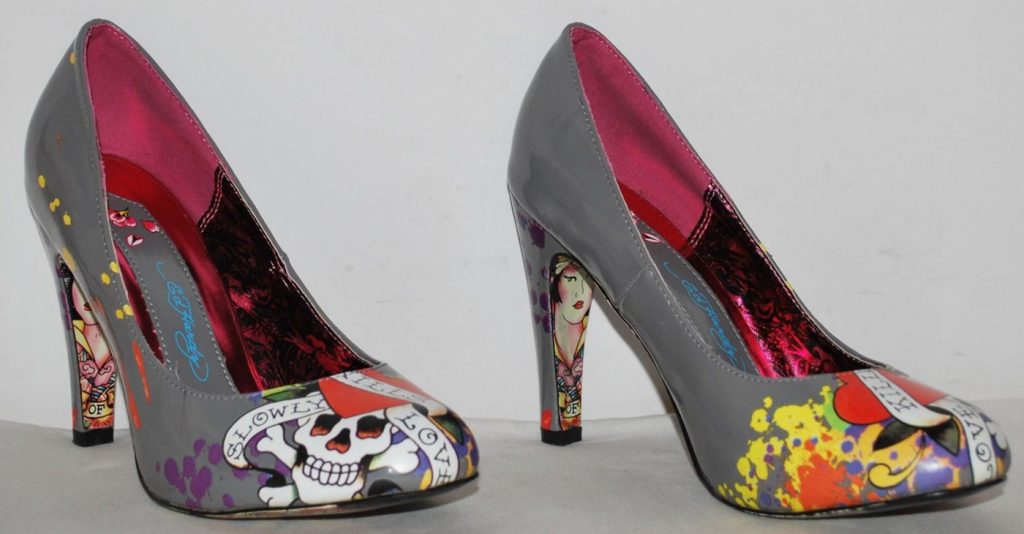 How did you decide which shoes to include for the exhibition, and how much fun was that?
This exhibition is a combination of shoes on loan from local private collections and amazing deals we found on eBay and in consignment stores. We initially made a list of designers we knew we had to include, which kept getting longer and longer as we did more research! We ended up buying more shoes than we needed and that allowed me to form categories for the shoes and choose the best examples of each from our shoe pool. These categories, including things like Little Black Heels, Booties, and Menswear-inspired, gave shape to the exhibition and gave me a chance to talk about the overarching trends and different purposes that heels have without getting bogged down in the details of a particular designer. It's been a really fun show to work on!
What are the highest heels in the show?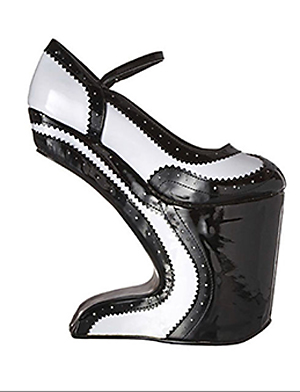 There are several pairs with five inch-heels, but I think the most challenging ones to walk in would be the "no heel" high heels, such as the Bettie Page saddle shoe. I think only Barbie could walk in those. I'm very devoted to my ballet flats, so this exhibition has been very aspirational for me!
Do you have a favorite pair?
I think the most spectacular pair is a neon orange and grey Walter Steiger with a convex curve heel. As far as shoes I would actually wear, it's a beautiful pair of Vince Camuto heels in deep blue suede with cutouts that look like butterfly wings.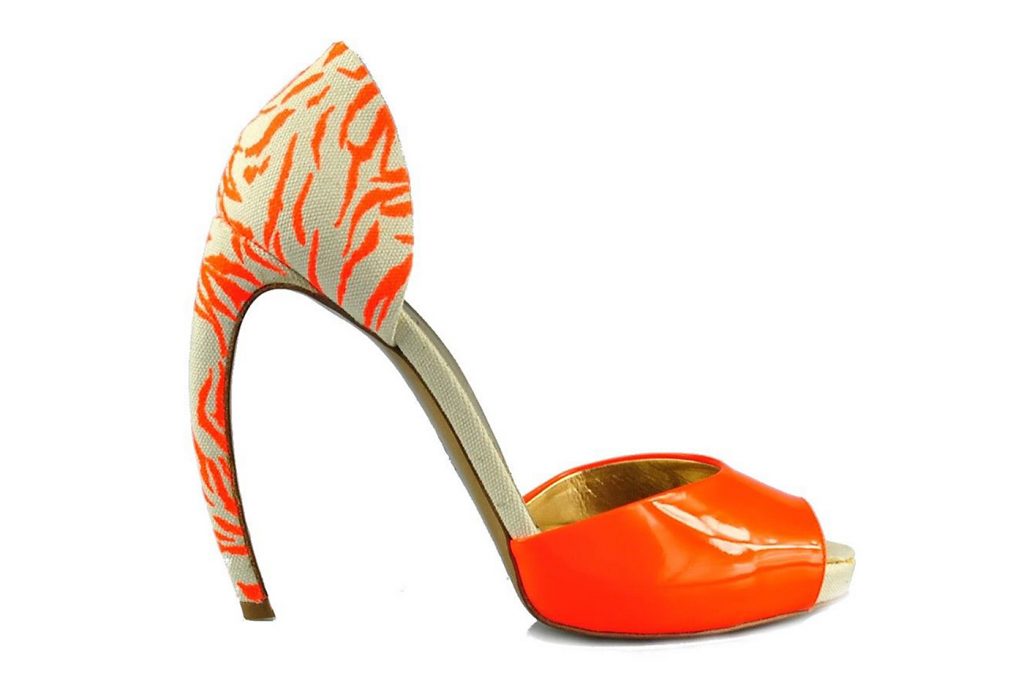 Everyday objects like utensils, furniture, and clothing have long been included in museum collections. What's the value of taking these objects and presenting them as artworks?
I think it's really refreshing to take a fresh look at a humble, everyday object like a shoe and appreciate how designers can create these amazing works of art in something that, at the end of the day, is there to protect our feet from the ground. It's a very human trait to add unnecessary decoration to objects, one that's as old as humanity itself. I think it a fascinating peek into our psyche to see how much creativity humans expend on something as utilitarian as a shoe.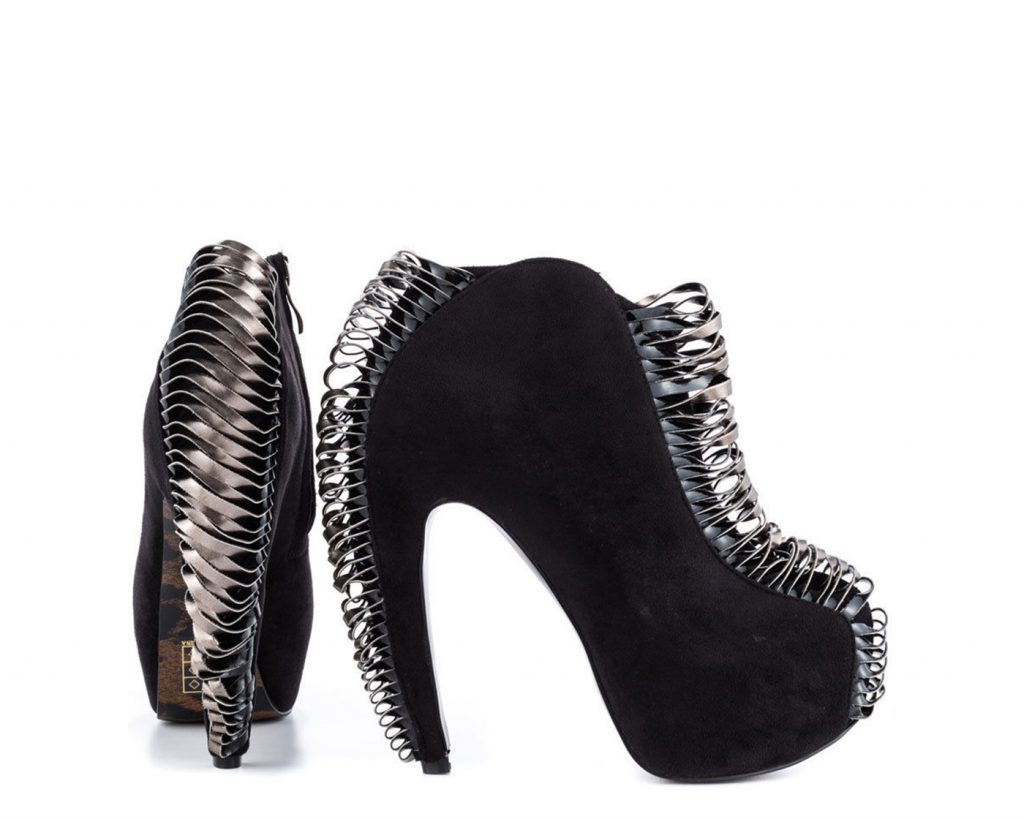 Now that you've created an exhibition highlighting shoes, can we expect more shows highlighting attire or other accessories?
We considered adding purses to the shoe show, but it just got too crowded! We'll definitely continue to look outside the box for exhibition inspiration, wherever it comes from!
The Cedar Rapids Museum of Art, 410 3rd Ave., in Cedar Rapids, has FREE admission through September 1, 2019. Hours are Tuesday, Wednesday, Friday, and Sunday 12:00 p.m. to 4:00 p.m., Thursday 12:00 p.m. to 8:00 p.m. and Saturday 10:00 a.m. to 4:00 p.m. The museum will be closed on July 4th. For more information, including a list of all current exhibitions, visit Cedar Rapids Museum of Art.