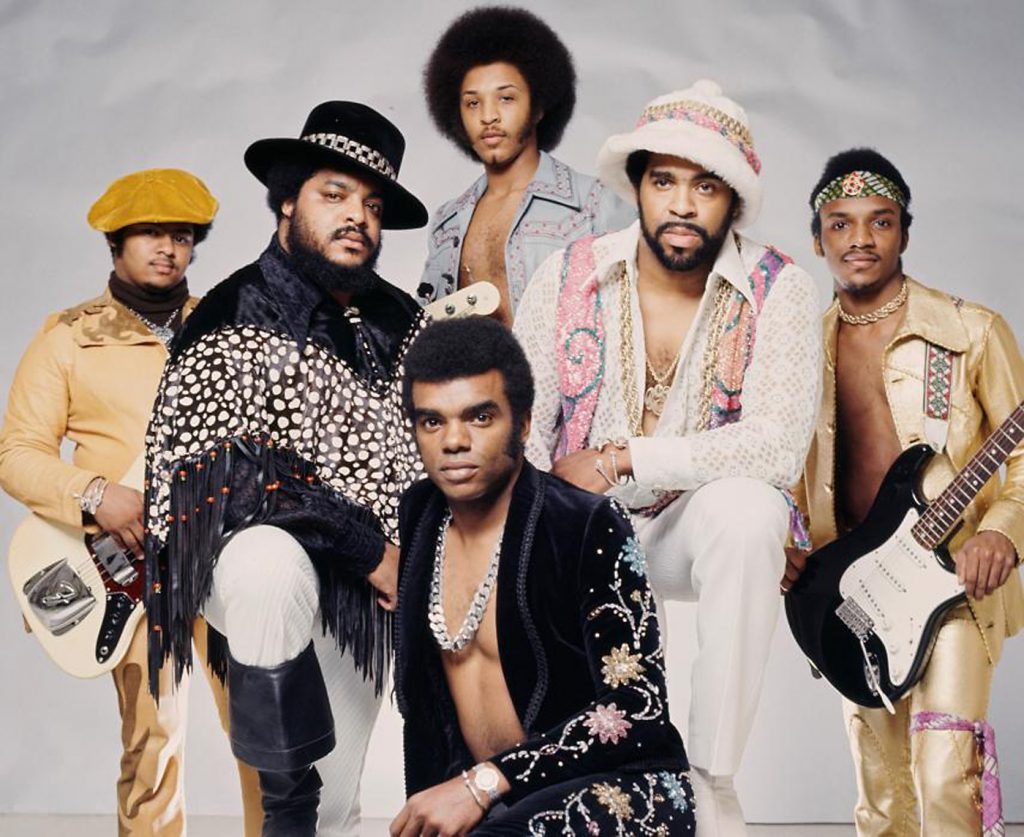 It's summer—and that means it's time for Pitchfork, the online music magazine that is the world's cultural arbiter of what is cool, to host its annual festival at Union Park in Chicago.
This year's lineup is even more diverse than in previous incarnations (this is its 14th year) and makes me what to shout in approval. As in "Shout," the 1959 hit by the Isley Brothers, who will be celebrating their 60th birthday at the July 19-21 event. (The song "Shout" itself has been covered dozens of times since, most notably by Otis Day and the Knights in Animal House, The Beatles, Green Day, Bruce Springsteen and Garth Brooks!)
Other fine acts on the bill, who seem to have little in common with each other except for their musical excellence, are Swedish singer songwriter Robyn, Scottish indie poppers Belle and Sebastian, the Japanese punk girl group Chai, American rappers Pusha T, Freddie Gibbs and Earl Sweatshirt, the English electronic act Stereolab, California sisters Haim, the guitar shredding Kurt Vile, Minnesota's slowcore band Low, the great Gospel/R&B singer Mavis Staples and many, many more. Many of the names listed above will be unfamiliar to Iowans as they have never played the Hawkeye state and indeed, this will be the only Midwestern gig for several of the acts.
All of the featured performers have been hailed by critics as trailblazers who have carved out new genres of music and expanded the definition of just what rock is and can be. For a full line-up of the over 40 bands and a schedule of times, go to PitchforkMusicFestival.com. You can also purchase tickets there. Those unable to make the trip will be able to hear it. For the first time ever, Pitchfork Radio will be broadcasting live from the festival.
Pitchfork expects more than 60,000 attendees from 45 states and 26 countries. Tickets range from $75 for a day pass to $400 for a special weekend pass that includes curated meals, air conditioned bathrooms, and other amenities. There will be plenty of independent Chicago-based food vendors present, including the Churros Factory, Bangers & Lace, and the Billy Goat Tavern.
In addition, there will be a record fair sponsored by the Chicago Independent Radio Project (CHIRP); the Renegade Art Fair, billed as the world's largest curated showcase of independent craft and design; the Flatstock Poster Fair hosted by the American Poster Institute and Speedball; and Book Fort, a roving, interactive book fair featuring independent publishers, presses, and literary organizations.
But the main draw for most attendees is the music. While there are plenty of recognizable names from around the world in attendance (did I forget to mention English singer Charli XCX, New York City rockers Parquet Courts, and Swedish punk rapper Nenah Cherry?), part of the pleasure of attending the Pitchfork Music Festival is discovering new acts one has not heard before. Pitchfork enjoys a reputation for its discerning ability to find artists deserving of a wider audience and exposing them to the world. It's one thing to read about music on a website. Seeing and hearing it live promises to be an awesome experience.