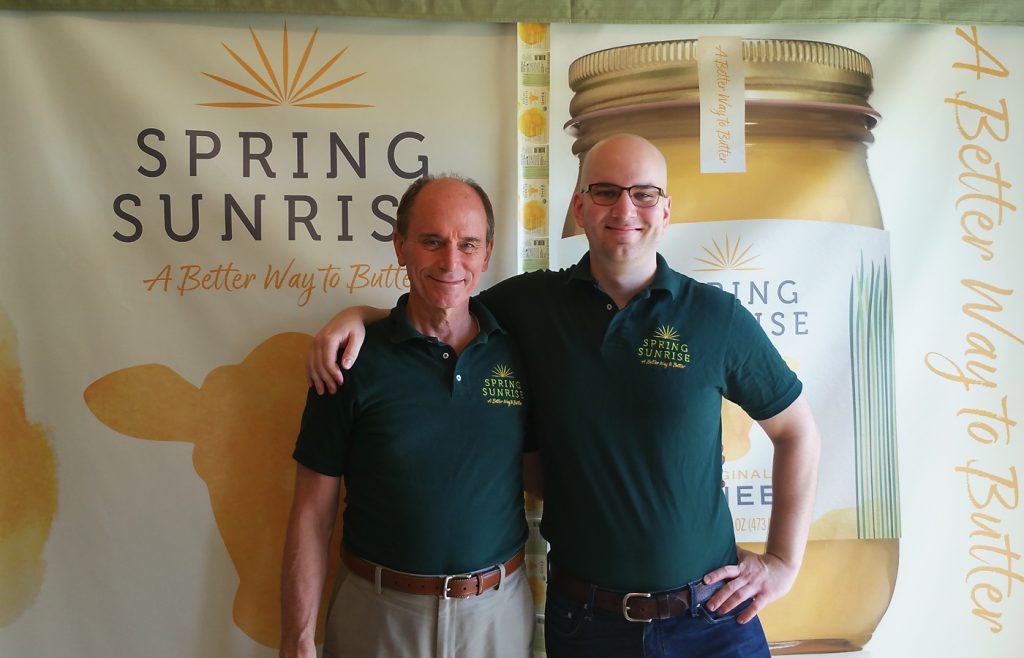 A Fairfield father and son are taking their family-owned organic ghee business to a new level. John and Donny Revolinski have launched a new retail location for Spring Sunrise Natural Foods at 1820 Jasmine Avenue in Maharishi Vedic City.
"It looks like a house in case we ever want to use it for another purpose," says John, "but it is a full-fledged, organic-certified ghee production facility with a loading dock where we can process up to 1,000 pounds of butter a day."
Ghee, also known as clarified butter, is made by slowly simmering butter and removing the milk solids. What's left is pure butter fat—a more durable, flavorful butter replacement with no lactose and dairy proteins. Ghee won't burn when used to fry foods and it has been linked to many health benefits.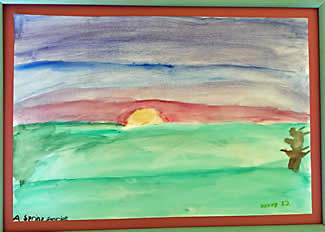 John first started making ghee in 1992 to sell locally under the name Living Foods. "It was a nice, reliable small business," John says. "When Donny was 12 years old, he came home from school with a watercolor titled 'A Spring Sunrise.' We felt it was a perfect name for our business.
"A few years ago, someone asked to sell our ghee on Amazon under their own label. They started with one case a week, which grew to 10 cases, then 20 cases. When our own online sales started increasing and we received requests from retailers from further and further away, we realized it was time to expand."
At that point, in 2018, they left their small, inspected basement kitchen for a new solar-powered ghee factory in Vedic City. "We play Vedic chanting around the clock to create a nourishing environment for making ghee," John says. "We're looking forward to opening the little retail shop at our factory as a way to connect with customers and to test market new products like herbalized ghee and different foods cooked with ghee." They offer tours of the facility on Saturday afternoons from 1 to 4 p.m.
In recent years, healthy fats like ghee have been garnering a lot of attention. Ghee made from grass-fed butter is full of fat-soluble vitamins and healthy fatty acids, and the benefits can range from building stronger bones to enhancing weight loss.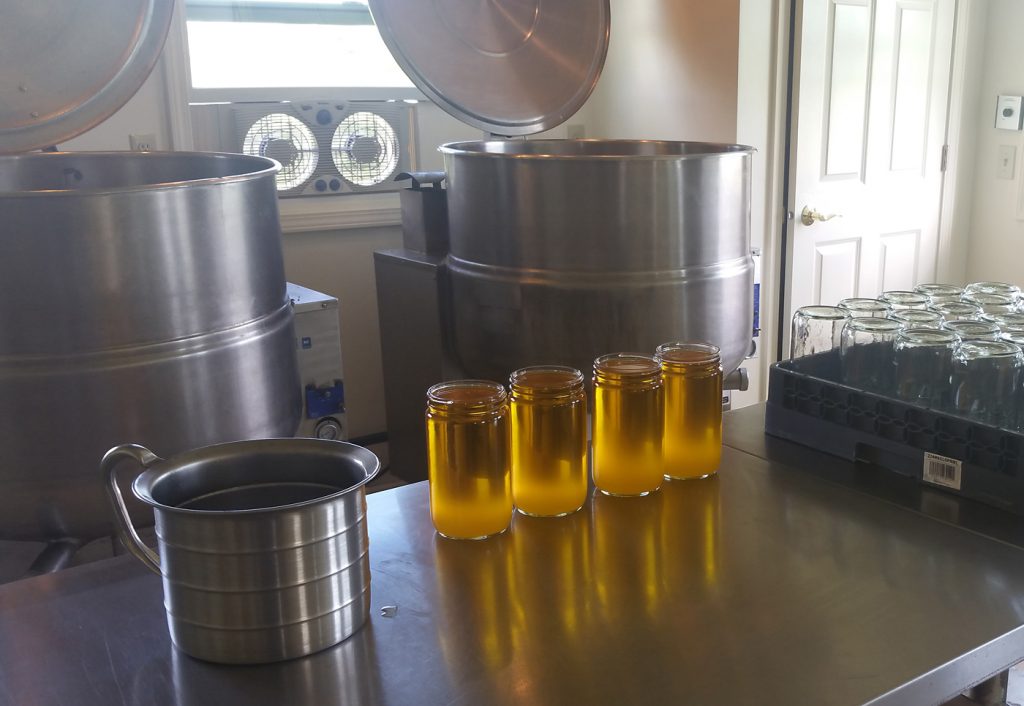 "The quality of ghee depends a lot on the quality of the butter it is made with," John says. "Many people think we get our butter from local cows, but local production can't handle our needs. We have a great relationship with a dairy in Northern California that raises cows fed on organic green grass year-round. That gives our ghee its lovely yellow color. We feel we have the best quality ghee in the USA."
Ayurvedic physicians recommend cooking with ghee because it can fight inflammation, promote flexibility, enhance digestion, and bolster the immune system.
"A friend recently told me she applies ghee around her eyes during spring allergy season because it reduces itching," John says. "That's a perfect example of an ancient proverb from India that states, 'What ghee can do for you, even your mother and father can't!' "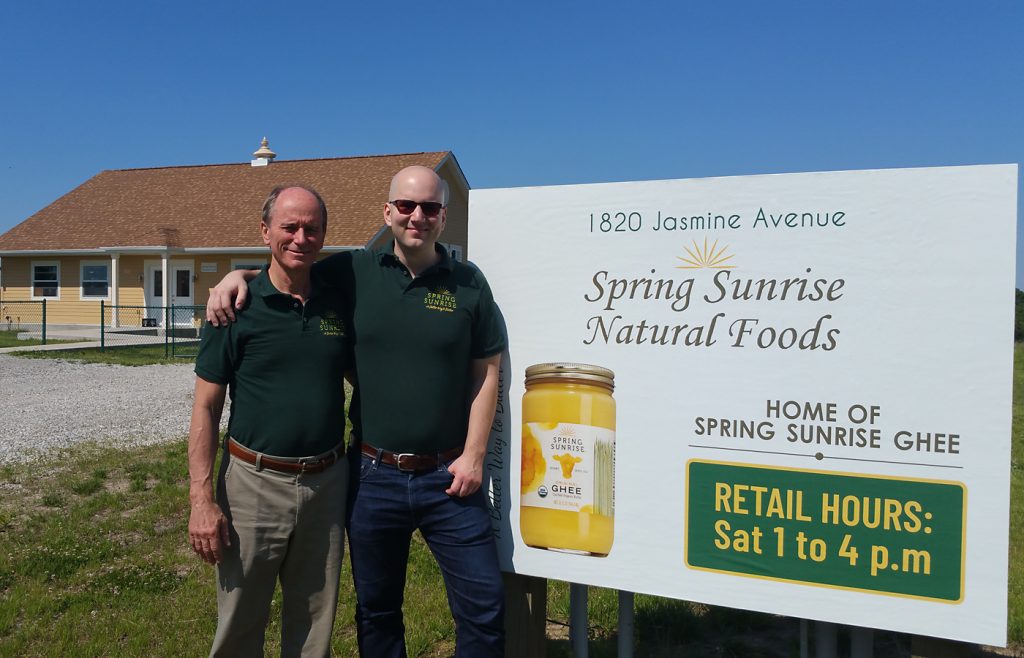 What do the Revolinskis see for the future of Spring Sunrise? "My father and I both see us becoming a leader in online sales and eventually becoming a national brand," Donny says. "A lot of our focus and energy outside of our business goes toward helping people stay on the forefront of wellness. Ghee fits with our values. We want to be known nationally for bringing health through an exceptional product while charging a fair price."
Spring Sunrise Ghee is available at stores in the region as well as online at SpringSunrise.com and Amazon.com