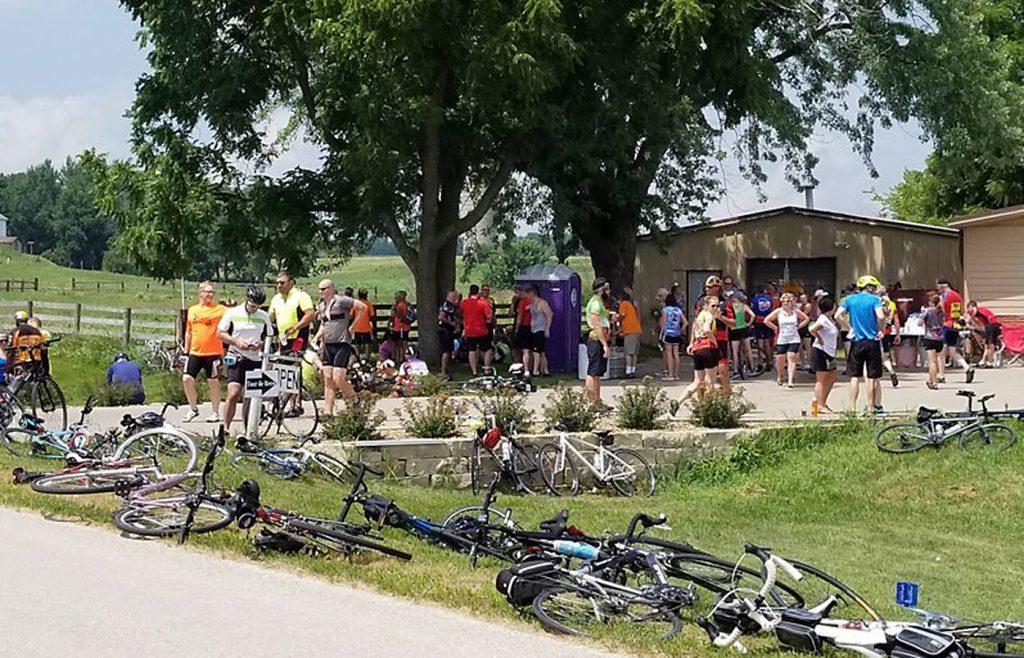 Enjoy the lush, pastoral setting of the historic Amana Colonies on July 13 and 14, 2019, with Bike and Hike Weekend. Bring your bicycle or walking shoes to follow special routes set up for all ages and skill levels.
On Saturday, July 13, Millstream Brewery will be sponsoring the centerpiece of the weekend, Tour de Brew. This 38-mile poker bike ride is ideal for riders training for RAGBRAI. The trail begins and ends at Millstream Brewery while taking participants to neighboring towns north of the Amana Colonies. Best of all, it includes several beverage breaks!
Amana Colonies Gravel Bike Routes are also featured during Bike and Hike Weekend. These challenging routes are located on the Iowa County gravel roads that stretch north, connecting the villages of Middle Amana, High Amana, and West Amana.
Amana Colonies hiking and walking trails travel through both the villages and into the countryside. Five trails have been designated throughout the villages that feature historical sites, art, antique galleries, and samples of food. You'll also find two trails outside of the villages that travel through the timberland or around the Lily Lake.
For a complete list of the biking and hiking trails featured during the Amana Colonies Bike and Hike Weekend, visit the Amana Colonies Visitors Center or many of the businesses in the Amana Colonies. For a complete list of upcoming activities and events, visit AmanaColonies.com or call (319) 622-7622.